Will we see a comeback for beer festivals?
---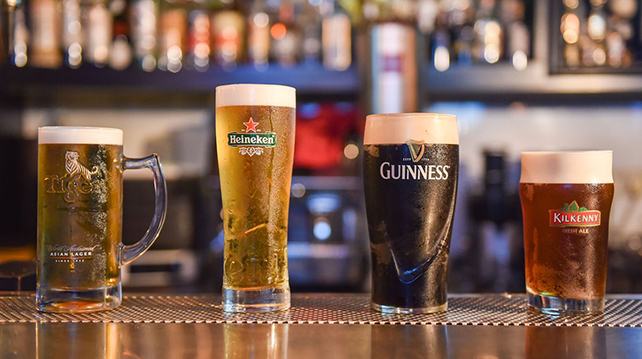 We are familiar with the scene of Jamal Yunos smashing crates of Tiger beer (with faux labels of the Better Beer Festival - craft beers would have cost him a lot more) at the Selangor state secretariat building's (SUK) front gate. DBKL later rejected the organiser's application which led to the cancellation of the Better Beer Festival last year, because of political sensitivity. There was no coming back when it was later announced that there was a possible terror attack of the festival, even after the cancellation was announced. It was obvious that this was an excuse used by the previous administration to gain support and votes from the Muslim majority before the 14th General Election.
Pesta maksiat (vice party), they called it. It would turn Malaysia into 'Asia's vice capital'. Makes child marriages and incest look juvenile. Obviously, the cancellation of the festival didn't contribute enough to win their trust back from Malaysians, people have more concerns than a few beer festivals that have been held for many years in the past. They lost the election.
What remains a lingering question is, with a new government, will beer festivals return?
What is beer fest about?
Beer festivals in Malaysia, such as a localised Oktoberfests, have been organised by the main breweries in Malaysia for more than a decade since 2007. However, the idea of the festival has been misunderstood by many to think that it is a drinking festival. Yes, beer is part of it but Oktoberfest was started as a celebration to a royal wedding in Munich in 1810. It later evolved into an annual public festival that lasts for up to 18 days as a folk festival held from the last Sunday of September to the first weekend in October. The festival would involve sports such as horse racing, tree climbing, bowling, etc and a trade fair. The travelling funfair was also a platform to promote agriculture, celebrating the richness of harvest in Bavaria that brought prosperity to the country.
Side note: A little beer history would help to explain that beer was drunk in substitute of water to prevent plague.
Oktoberfest is the world's largest Volksfest (folk festival) that attracts tourism for the country of origin. It is an annual affair by the German society in Malaysia, who trade and work here. As Malaysia is a country without four seasons, festivals like the Oktoberfest give F&B outlets a reason to create excitement to their menu, curate different pairings and special activities to attract customers. Competition is fierce, hence, outlets have to be creative to win sales. It's a marketing stunt alright, but it encourages spending and excites the economy. It is also for brands to tell their story using the origin of their brewing history combined with the culture where it started.
Most importantly, it shows our appreciation for the culture of nationals who have made our country their second home.
Alcohol plays a big role in tourism, it's a social lubricant that's enjoyed in most parts of the world. Countries with their own alcohol brand create an identity that visitors ask for as a staple, like Bintang for Indonesia, Tiger for Singapore, Chang for Thailand. The Malaysian government enjoys high taxes from local as well as imported alcohol, it is not illegal and I don't see why the attitude of despising it as it contributes to the economy of the country.
As all strong businesses find their ways to survive and strive, a change of name or format still keeps the beer festival going under the radar. They might not exist outdoors but in outlets with promotions and merchandise to fit the celebration. Heineken Malaysia even brewed a special beer, the Tiger Amber Lager, specifically for the celebration of their Great Brew Fest. Carlsberg Brewery promotes #CelebrateResponsibly and offers 1,000 free rides to patrons visiting their outlets this Oktoberfest month.
However, the news of the ban has still hurt the image of the country with regards to the level of liberty and influenced by religious extremists. This reputation has certainly been added on top of the multiple concert bans and international personalities turned away by the immigration, causing organisers to shy away from bringing their events to the country. This has caused the country to lose tourism income to our more liberal neighbours as Malaysians watch with helpless defiance.
In a recent news report the Federal Territories Minister announced that no application of Oktoberfest celebration has been applied but if they do, the organiser would have to adhere to guidelines set by the local council including holding it in a controlled area and with no Muslims allowed. These two guidelines are not new and have been followed by the respective organisers in the past. But if you think about it, you are responsible for your own belief and there is nothing other people can do to take that away from you. So if you don't want to drink alcohol, no one can force you.
I think what Tun M says here is valid, there are more concerns in the society than telling people who can drink alcohol legally to not drink it. Perhaps we can see some sense in the new government and that hope is not all lost to see the comeback of beer festivals?
- T -
---