Budweiser Goes Black
---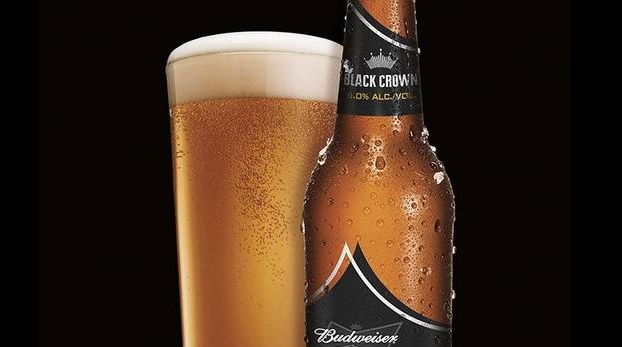 America's King of Beers is gearing up to launch a stronger version of their flagship beer this month. Budweiser Black Crown will go on sale at the tail end of the month and is reportedly one of the stronger brews produced by Anheuser-Busch.
Black Crown stands as a 6% ABV beer, which Budweiser claims is a "golden amber lager" with more body, colour and hop character compared to their regular line of brews. The beer will be sold nationwide in 22oz single bottles and 12oz glass bottles in six- and 12-packs respectively.
Budweiser however look to be banging heavily on the success of its latest creation. Already the company is putting forth a huge ad campaign in the United States, which covers everything from outdoor to digital, broadcast, print as well as social media presence. The coup de grace for the Black Crown marketing strategy however will be a thirty second spot, which will air during the highly anticipated Super Bowl on 3rd February.
The beer company has been a long-time feature of the mega sports event. Some of their most memorable ads have run during the half-time of past Super Bowls. Last year, Anheuser-Busch once again relied on the highly rated advertising spot to launch their Bud Light Platinum brand. No one knows how Budweiser's Black Crown ad will look like but judging by last year's TVC, it should be pretty darn good.
---