Coffee & Art Fringe Festival Asia 2013 at Publika
---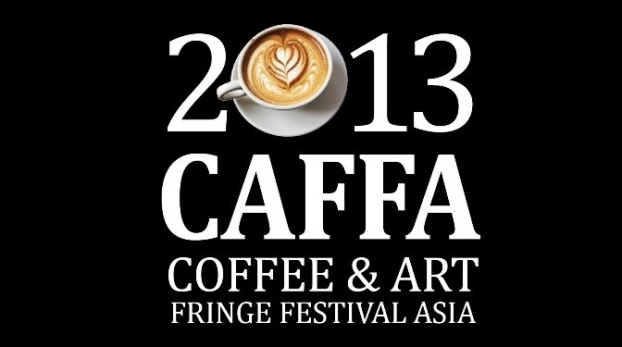 The first Coffee & Art Fringe Festival Asia 2013 is in Malaysia to showcase the best of coffee, music, arts and culture.

The very first Coffee & Art Fringe Festival Asia (CAFFA) will be held on the 28th & 29th of September 2013 at Publika in conjunction with International Coffee Day. Organiser of the event is Racing Creature Sdn Bhd and the main sponsor is NESCAFÉ.

The event is a family oriented consumer and trade event to celebrate the coffee lifestyle with music, arts and culture. The aim of the event is to act as a platform for those in the industry to mingle and network with each other. Apart from it being a platform for coffee appreciation, education and a wealth of coffee drinking opportunities, the festival will also be in part a celebration of art in its many forms.

Organising director of this event said that, "We would like to embody the soul of a fringe festival. Fringe Festivals are focused on the performing arts: theatre, dance, puppetry, spoken word and the like make up the Fringe core, but often may include film and visual arts elements. Fringe don't have a focus on a single discipline or genre but are a performing –arts smorgasbord. Furthermore there are no limits on content or title; no censorship is applied in the hopes of spurring creativity."

There will be activities such as coffee appreciation, profiling and education with a wide variety of coffee tasting opportunities organised for coffee lovers and aficionados. There will also be coffee tasting, latte art jamming, coffee pairing sessions, mixology competition and various cafes will be setting up their brew bars. Coffee machines and other related brewing accessories and roasted beans would be available for sale and demonstration as well as artisan bakers including complimentary food and snacks that goes along with coffee. All these activities are participated by Dankoff Coffee Specialist, Coffex Cofffee, Ecciato, Degayo and other coffee specialists such as Espressolab and Barista Guild Asia.

On the art side however, there will be an exhibition head by CAFFA's head of Artists – Ajim Juxta, of live art murals and work from some of the Malaysia's emerging artists such as Juxta Art, Kenzy is Noyz, Cracko Blabak, Andrew Crum and Slizzy over the two day event.

As for music, there will be some of Malaysia's leading Indie band such as They Will Kidd us all, The Dead Mushrooms, Juxtaposed and Djezha's Stalker performing on the 28th, alongside an array of musical talents. There will also be Battle of The Bands at Publika's Black Box hall with RM5,000 cash prize for the winner.

For families that visit the event, there is FUYOH Art Bazaar with magicians, street artist demonstrations, face painting, balloon artists and drawing competition for the children.

For event info, click here. For updates and timetable, visit CAFFA's website.

---