Wine & Whisky Week – Breathe: Garden of Aromas
---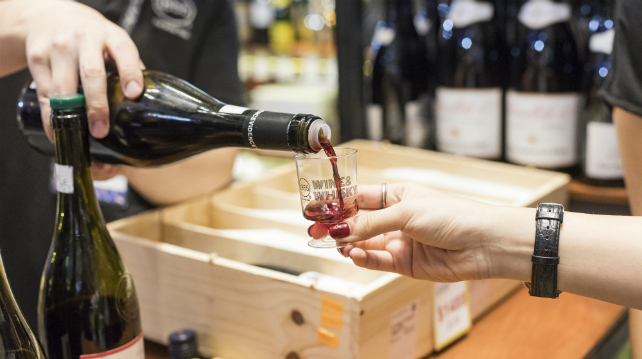 For this year's 1855 The Bottle Shop's Wine & Whisky Week experience the fun and immersive space in Suntec City East Atrium, where you can learn about your palate, and taste over 500 wine and spirits labels from more than 10 countries.
Try out the Aroma Wall, an interactive display of aromatic elements – Fruit, Spice, Oak, and Mineral – and figure out what makes your palate sing! Sample wines, single malts, blended whiskies, sakes, and gins from around the world, as well as limited edition bottlings and 1855 exclusives (like Chateau Marsays Rouge 2011, Ne Oublie Port Wine 1822, and Johnnie Walker Blue Label Ghost & Rare Port Ellen), and the highly anticipated Game of Thrones Single Malt Scotch Whisky collection from Diageo.
There will also be a Sure-Win scratch and win contest and a wine chiller give away over the 13 day event. The WWW will open on the 30th of April at 11 am and continue on until 5pm when the VIP event begins at 6:30pm. After that, it will continue to be open until the 12th of May, Tuesday to Sunday, from 11am to 10pm. Admission is free.
Dates : 30th Apr - 12th May 2019
Address: Suntec City East Atrium, Level 1, Singapore 038983, Singapore
Telephone No.: N/A
Website: https://www.facebook.com/events/404507553684280/
Operation Time: 11am - 10pmw

---