Glenmorangie Private Edition No. 9 now in Malaysia
---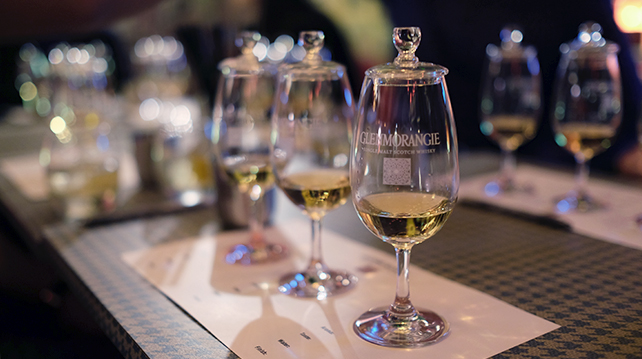 For the first time, Glenmorangie has released a whisky that is aged in American rye casks, The Private Edition No. 9 Glenmorangie Spios. It's an idea that spun from two decades ago during master distiller, Dr. Bill Lumsden's visit to America to source for casks.
On a visit to a local bar, he was offered a drink, and as a common response by a Scotsman when offered a drink, he asked for the one that the offeror was drinking. Upon his first sip, the spicy malt took the master distiller by surprise, discovering that the whiskey offered to him was an American rye whiskey. He decided that the uniqueness of the flavour should be his next project.
It took him a decade to find the right casks for the project, eventually finding ones that were used to age rye whiskey for 6 years, unusually long for this type of whiskey. The casks were then charred and inserted with the same liquid that would have been used to age Glenmorangie The Original for a full maturation of 10 years.
To retain the unique spicy notes derived from the rye casks, the Spios is bottled at cask strength and non-chill filtered. Head of Maturing Stocks of the distillery, Brendan McCarron, launched the once-a-year private edition whisky at The Pawn Room, and described it as "a dram as close to drinking whisky in the 1920s". The new private edition was tasted alongside The Original and Nectar D'or, one of the brand's ongoing whiskies with their signature wood finishing in Sauternes cask for 2 years extra maturation.
The tasting notes presented a heavier and deeper whisky that is spicy with clove, cinnamon and coriander. It's savoury, chewy, dry, punchy and intense. Add a few drops of water and it becomes fruity with sour cherry, taste of eucalyptus and minty finish.
Only 200 bottles are available in major whisky outlets in Malaysia.
---