The Macallan bottle gets a makeover
---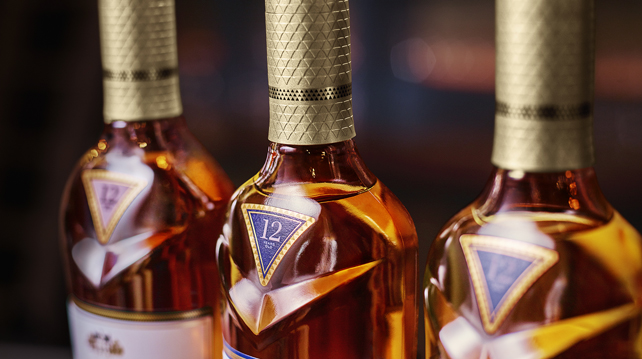 The Macallan bottle has undergone a makeover! Its single malt whisky bottles have been revamped with a design inspired by The Macallan Rare Cask and Rare Cask Black packaging. The new look is broad-shouldered, with a chevron cut into the bottle as it tapers toward the neck. The bottle also now includes an anti-refill enclosure and anti-counterfeit technology.
"With this bold new design, we want to do justice to the extraordinary whisky inside the bottle which, of course, is what we at The Macallan and every whisky fan worldwide really cares about," said Glen Gribbon, marketing director at The Macallan, of the bottle's reimagination. "We think the new bottle looks as good in a world-class bar as it does on a table at home being shared with friends."
Along with that, The Macallan is also renaming some of its whiskies. The Fine Oak range – launched in 2004 and matured in ex-bourbon casks as well as American and European Sherry-seasoned casks – has been renamed Triple Cask Matured.
"We want to make it easy for our fans to select a whisky that's right for them," Glen explained. "What could be simpler than one, two, or three cask types? By consolidating our core range to Sherry Oak, Double Cask and Triple Cask Matured, we're able to highlight the variety of whisky coming out of our distillery and also to encourage new and existing fans to try The Macallan across a variety of occasions."
- T -
---