Mo
---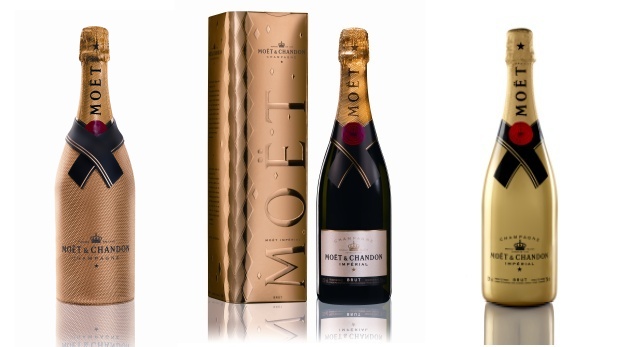 What better way to celebrate the festivities and usher in the coming year with a bottle of exquisite bubbly? Arriving right on time for that occasion is Moët & Chandon's limited edition Diamond Collection, which incorporates limited edition bottles of Moët & Chandon Impérial.
Dressed spiritedly to the occasion, the signature champagnes sport designer motifs as well as a stylish golden gift box, which adds a gilded, unique and sparkling touch to any festive occasion. The Moët Imperial Golden Diamond for instance sports an elegant and luxuriously finished isothermal suit, preserving the freshness and exceptional qualities of the Maison's celebrated champagne.
Cloaking the bottle in a golden sleeve, the Moët Imperial Golden Diamond Suit, with its diamond-like texture recalls the foil of the iconic bottle, providing champagne lovers with the most glamorous and festive way to toast the holiday season this year. Each bottle will also be available in a special Festive Pack as part of the Diamond Collection - a golden gift box that glamorously houses the iconic Moët & Chandon Impérial champagne bottle.
Where to buy:
Both the Moët Imperial Golden Diamond Suit and the Moët Imperial Festive Pack will be gracing the Moët pop-up store at Level 3, Fashion Avenue in Pavilion KL in early December.
The Moët & Chandon Diamond Collection will also be available at leading wine retailers and supermarkets for this festive season, while the Moët Imperial Golden Sleeve will be available exclusively at Circus in Pavilion, Seven Ate Nine, Rootz, @Live at Sunway & KL, and Zouk Club.
---