Flavours of Kirin Ichiban
---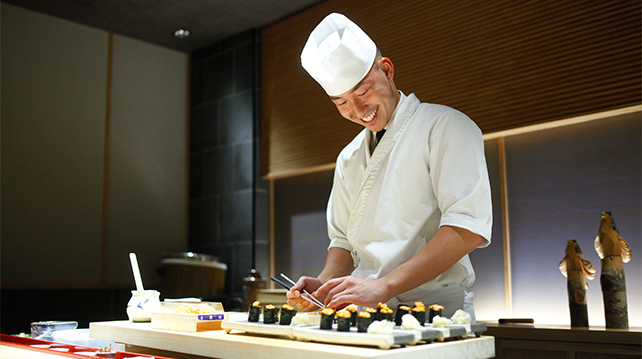 Kirin Ichiban is collaborating with The Table, Isetan at Lot 10, pairing the beer with Japanese cuisine. The Japanese premium beer using 100% Japanese malt takes pride in its "First Press" brewing method that is said to result in a smooth, crisp taste without the bitter aftertaste.
The Table, opened since February 2017, comprises of Toriden, Touan, Yakiniku Toraji, Tonkatsu Anzu, Sushi Azabu and The Tokyo Restaurant, is representative of Washoku (food of Japan).
Guests can expect to enjoy the best of Japanese hospitality in each restaurant at The Table alongside Japanese cuisine made using the freshest premium and authentic ingredients from Japan with menus conceived by experienced Japanese chefs.
Experience the pairing of Kirin Ichiban and the best of Japanese cuisine at The Table at Isetan, Lot 10 everyday between 11.00 am – 3.00 pm and 6.00 pm – 11.00 pm.
The following Kirin Ichiban x The Table specially crafted menu was presented to showcase the pairing of the beer with Japanese food and it's not The Table's regular menu. The pairings were:
Touan
Grilled Yellowtail
Snow Crab Tamagoyaki
Toriden
Truffle with Toriden Tamago (Soft Boiled Egg with Chicken Miso)
Matsukaze Yaki
Soup: Chicken Dumpling with Collagen Chicken Soup
The Tokyo Restaurant
Cold Capellini with Sea Urchin (from Hokkaido)
Anzu
Toraji
Wagyu Beef Ribs Marbled A5
Kirin Ichiban beer promotion at Toraji will last until 15th January 2018.
1) Buy 1 free 1 330ml @ RM33++: Lunch 11am-2.30pm
2) 1-litre mug @ RM 100++: All day long
---