Journal to Beerfest Asia 2012
---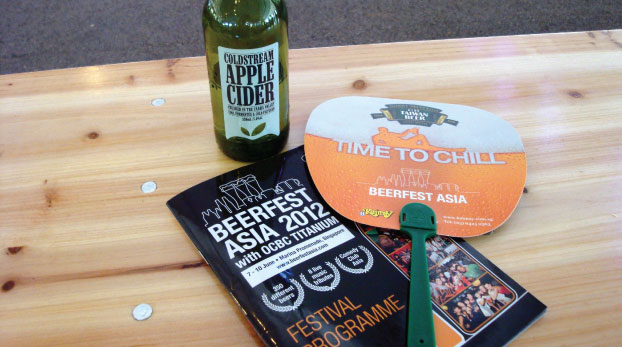 These are a range of photos on the first day of Beerfest Asia 2012 before the gate was opened to the public. This is before the crew had to run around clearing beer cups and rubbsih, beer girls standing on their heels all night promoting their brands, security to make sure no one is misbehaving, DJs trying to entertain with their best tunes and the bands to keep the atmosphere at a hype.
A lot of work has been put into this event and for what? For you to have a good time!
(Click image to enlarge.)
The Beer Barrels
Germany - Erdinger


Whiskey: USA - Jack Daniels
Malaysia - Starker
Beer Bottles
Featured beer : France - Fruli
Sweden - Kopparberg


UK - Wychwood
Germany - Schneider Weisse
Norway Nøgne Ø
Beerfest Booklet
Australia Coldstream Apple Cider
The Crews
Germany Krombacher

France - Perrier natural mineral water / Czech Republic - Primator
Beerfest
Singapore - Mabuk Monkey
Switzrland - Vollmond
The Crowds
Displays
Thailand - Singha
Food provider at Beerfest
Williams Warn - Gold Medal - Pilsner

by Lonely Planet
Swedish Cider - Kopperberg
UK Brothers Cider
The Surroundings
Beer chips are bought here
View of Marina Bay Sands
Entrance to the Rock Marquee
View of the Singapore Flyer
Tent for the stage
Makes you feel like a Super Hero?
---