6 shows that will make you a thirsty alcoholic
---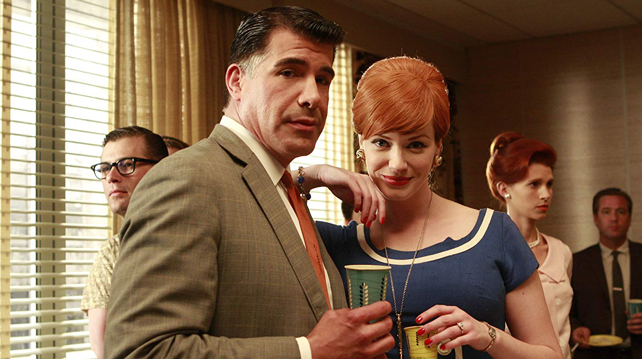 We never say no to drinks and you'd always catch us in the mood for one any time. But our thirst level (for both men and drinks, ahem) gets real when we watch these six shows. Not a generally thirsty person? Well, you're about to be.
Obviously, Mad Men tops our list. The 2007 TV series focuses on a group of people who work in one of New York's most prestigious ad agencies in the 1960s. Although the plot includes many characters, at the centre of it all is Don Draper, an account creative, played by the handsome Jon Hamm.
There are many things about Mad Men that makes us crave for a glass of whisky on the rocks. Could it be the amount of infidelity we saw happen? Or was it the keeping track of who's sleeping with who? Or maybe it was the sheer number of times we saw the ad men throw back a glass of whatever's been sitting in their offices. Don't get us started on the smoking.
Thirst level: 🥂🥂🥂🥂🥂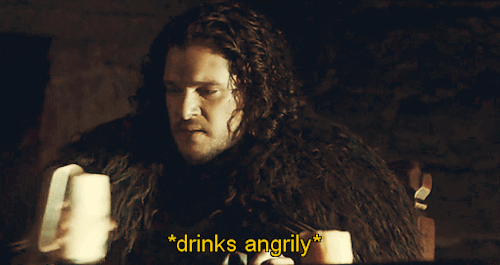 Ah, where do we start? GoT has it all – harsh language, nudity, gore, dragons, swords, magic and of course, drinking (sometimes poison). It's a fantasy series based off George R. R. Martin's A Song of Ice and Fire series of novels, and few episodes in will have you hooked (only if you're into this genre though).
However, it is not the characters' alcoholic tendencies that make us thirsty. Our drinks are mostly reserved for moments that will shock you speechless (or to tears), and scenes that make you want to press rewind (HELLO SEASON 3 DAARIO NAHARIS). You could also take a shot for every time someone dies (extras included). Anyway, most fans are binging all seven seasons before the final season premieres next year so there's plenty of drinking to be done while we wait!
Thirst level: 🥂🥂🥂🥂🥂
Let's be real, some relationships only work because of a good night out and LOTS of drinks. HIMYM is a light-hearted comedy sitcom that centres on a group of friends who gather almost nightly at MacLaren's, a bar based on a real life bar McGee's. The group is seen so often at the bar, that even one episode in season five showed the lead characters Ted and Barney taking over the watering hole.
The show doesn't highlight the repercussions of too many drinks though. Has anyone seen Lily deal with her kindergarten kids drunk off her face? How does Robin do her 2am makeup calls nursing a hangover? We guess it's the slight overlooking of these facts that makes us want to go all out again. Let's also not forget the really sad ending. Bottoms up!
Thirst level: 🥂🥂🥂🥂
Wub-a-lub-a-dub-dub! Who would you rather be: A perpetually drunk, genius old man or a timid, nervous teenager? If you haven't decided, watch Rick & Morty. The Adult Swim series follows the misadventures of alcoholic scientist Rick and his grandson Morty, both who juggle time between intergalactic travel and domestic life. Like most Adult Swim shows, the ridiculously stupid punch lines only mask the deep meanings of life meant to trigger an existential crisis. Take a shot every time you think 'WTF?'
Thirst level: 🥂🥂🥂
If you think Game of Thrones was gory, you haven't seen Hannibal yet. It may be an old series but it sure does make one think. A lot. The psychological thriller follows Will Graham (Hugh Dancy) as he helps the FBI uncover a series of brutal killings in America. Along the way, he befriends an unassuming psychologist named Hannibal Lecter (Mads Mikkelsen).
It's a peculiar friendship of sorts and the two soon become close as Will begins to realise that the doctor he thinks he knows, isn't entirely who he says he is. Ooh, chills! What got this show onto our list is how Mads makes drinking wine look like art. You'll be craving for a glass of red and some steak after each episode.
Thirst level: 🥂🥂🥂🥂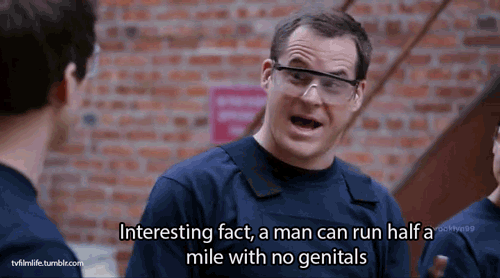 Enough with the serious stuff. If you're looking to wind down, do it with Brooklyn Nine-Nine, a hilarious cop comedy that sheds light on numerous societal issues such as racism, gender discrimination and stereotypes. It's pretty fun to see a squad of detectives, led by an openly gay precinct captain, take down bad guys while quoting Die-Hard films. They don't drink much, usually after the traditional Halloween Heist, but seeing these cops do what they love makes you want to raise a glass too.
Thirst level: 🥂🥂🥂
-T-
---