The Firm (1993)
---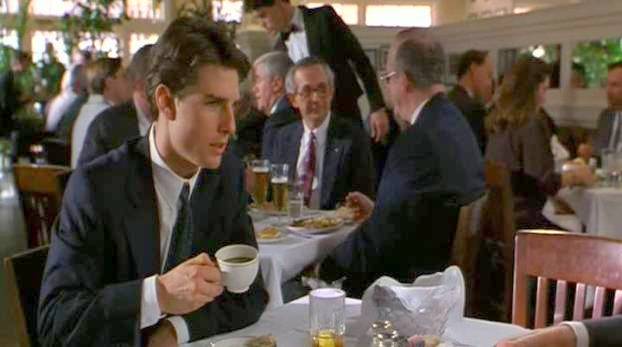 Thirst On Screen 9
The drink: Martini

The Story: Harvard Law graduate Mitch McDeere (Tom Cruise) is about to graduate. The top New York law firms make fantastic offers to get him to work on Wall Steet. While he's considering his options, he gets an offer he can't refuse from Bendini, Lambert & Locke – 'The Firm' and goes to work for them in Memphis.

In his first week, he is buried under a mountain of homework required for the Bar exam, which no member of The Firm has ever failed.

One morning, his assigned mentor Avery Tolar (Gene Hackman) stops by his office and takes him out for lunch.

They are perusing the menu in a white tablecloth, business type restaurant:

Tolar: 'Something before lunch? I should warn you, The Firm frowns on drinking during office hours'

McDeere (to waiter): 'Iced tea please'

Tolar: ' Bombay Martini on the rocks, 3 olives'

Tolar (to McDeere): 'I'm allowed a few minor rebellions…'

Where to experience in KL: The Selangor Club at Merdeka Square is a bit of a lawyers hangout, being just over the Padang from the Court. Oh, you aren't a member? Then perhaps a light bite and a cheeky lunchtime drink at GTower Bridge Bar where your boss won't find you sipping away.
---