The Botanist Gin Foraging Tour
---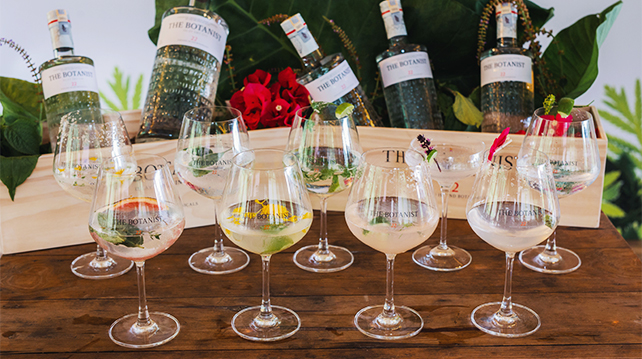 After much anticipation, Islay's first and only dry gin, The Botanist, is officially available in Malaysia.
Created by the good people at Progressive Hebridean Distillers Bruichladdich, The Botanist is a true product of the island it is distilled on, made with 22 hand-foraged native botanicals that carry across the carefree spirit and magical melody of Islay – herbs and flowers like Birch, Sweet Cicely, Water Mint, Wood Sage, Tamsy, Chamomile, and Heather are sustainably picked across the island at their respective growth times of the year by the dedicated Islay team.
Wholesome lunch at the farm
Chloe Wood, Asia Pacific Brand Ambassador for The Botanist, is a native of the island, and the youngest brand ambassador in their history. Wood was recently in the country to lead a foraging experience in Janda Baik for selected media, saying "Malaysia used to be a haven for foraging with an abundance of natural herbs and spices – frequently used for Chinese medicine. While that is not popular in our day and age, I do hope that The Botanist coming to Malaysia will inspire its local bartenders and consumers towards sourcing for local ingredients and being creative with the way they garnish and serve their drinks. We really want The Botanist to encourage you to go out there and explore your surroundings!"

A Little Farm on the Hill at Janda Baik
Hosted at A Little Farm on a Hill, media were greeted by a wholesome, organic lunch created from produce grown on their property, before being taken to the modest herb beds to collect leaves of coriander, sage, basil, rosemary, and other locally cultivated botanicals to make our own various styles of gin and tonics using The Botanist. It really demonstrated the gin's flexibility and complimentary nature against any flavour, something they aptly call a canvas for unique cocktails.
---
The Botanist cocktails can be found in the following bars around KL: Mercato Pavilion, KL Atlas Gourmet, Four Seasons KL, Jason's Food Hall, Bangsar Shopping Centre, Sofitel Kuala Lumpur Damansara, Shangri-La Hotel, Hotel Majestic, MAZE Gin Parlour & Coffee Saloon, W.I.P Café & Restaurant, Suzie Wong, Troika Sky Dining, PS150.
---