WIP celebrates World Gin Day
---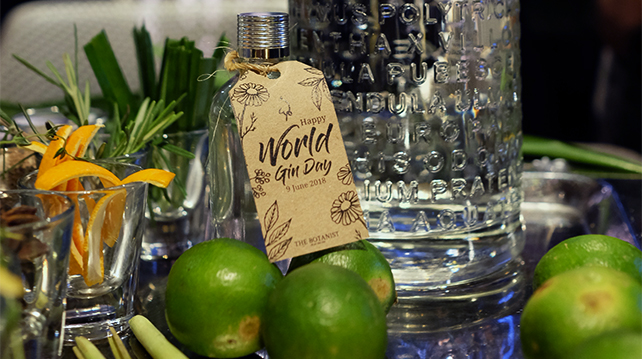 [Photo: Kim Choong]
Earlier this month, WIP at Bangsar Shopping Centre celebrated World Gin Day (9 June) with a special spirit: The Botanist Gin. Guests were treated to an evening of concocting their own cocktails with the gin as well as given opportunities to win a bottle of it for themselves.
The Botanist Gin was created in Scotland with nine classic gin aromatics – Islay juniper, orris root, cassia bark, and coriander seed to name a few. It's then distilled with 22 local botanicals handpicked from hills, peat bogs, and the Atlantic shores of Islay. Hence the digits on the bottle. It's also distilled in the world's only Lomond pot still.
The gin is affectionately labelled 'Ugly Betty' by former head distiller Jim McEwan as it really takes its time to bloom. The gin only unfurls its delicate flavours – floral, minty and cool – when its distilled at low-pressure for 17 hours. It takes so much time to make that there's only a small batch of the gin produced every season.
Lucky for you, you can still get your hands on this premium gin at WIP. Just head on over to the restaurant to try one of the Botanist based cocktails or get a bottle for yourself.
---