Got
---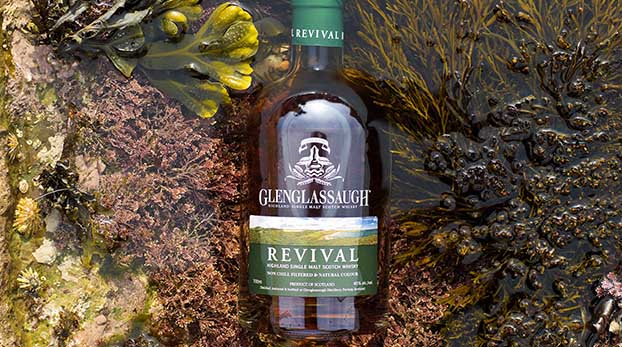 Glenglassaugh entered the Malaysian market with very little pomp and ceremony. But a low-key reception suits the single malt scotch whisky brand just fine; being a small distillery that only produces between 600,000 and 800,000 barrels a year using antique processing machinery, Glenglassaugh's focus is on quality, not quantity.
Hailing from Scotland's Eastern Highland region, it was originally founded in 1875 by Colonel James Moir and had a reputation from the get-go for producing whiskies with character. Since then, it changed hands in the '50s, was rebuilt in 1960, and then closed up in 1986 until it was reopened in 2008, with production restarting shortly thereafter.
The first whiskies from 2008 are now available worldwide, featuring distinctly sharp, spicy flavour profiles and a medium to long finish. Their product range comprises non-aged expressions and old vintages, including the Revival, Evolution and Torfa.
Revival and Evolution are more approachable for the casual whisky drinker: Revival has a blush tinge to it (very much unique to the brand) and a sweet caramel and toffee aroma, with notes of orange, cherry and spiced oak on the palate; while Evolution (which is said to represent Glenglassaugh's best) has a sweet barley and pineapple aroma with notes of deeper oak spices, and white peppery oak, green apple and even a gentle hint of salted caramel on the palate. They are bottled at 46 percent and 50 percent proof respectively.
Then there's Torfa, a unique expression that packs a peaty punch. It's made from richly peated malted barley that has been matured in bourbon casks and bottled at 50 percent proof, giving it a hardy combination of soot and sea air on the nose, and a slightly gentler mix of peat smoke with candied peel, melon and roasted red apples on the palate.

---