What Makes Scotch, Scotch
---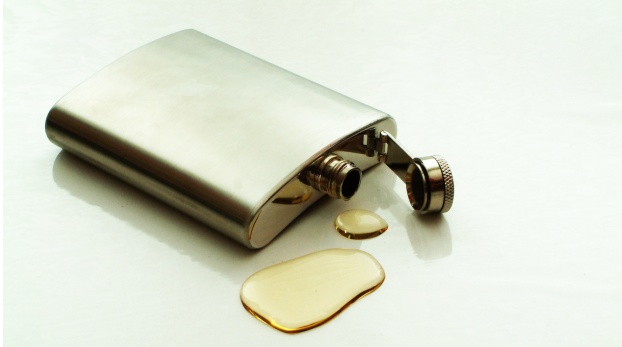 We love it, we drink it and for the most part, it's a go-to drink for many of us. But there's more to Scotch Whiskies than just being a great drink. It's also one of the most regulated alcoholic spirits with a rich heritage and historical background as well…
What's in a Whisky?
Essentially its malt, cereal or grain fermented with water. It's later distilled and undergoes a number of processes that eventually makes it a Scotch.
Three Years
That's how long a Whisky has to mature in a cask before it can be considered to be Scotch Whisky. Most are aged much longer than that.

Missing Stash
Every year each barrel loses about 2% of its contents due to evaporation. The distillers have named the process as The Angel's Share.
No less than 50
A blended Scotch Whisky reportedly consists of between 15-50 different type of Malt Whiskies. It's the task of the Master Blender to create the character and consistency of the Blended Scotch.
Types of Whiskies
Scotch Whisky is divided into five distinct categories—Single Malt Scotch Whisky, Blended Scotch Whisky Single Grain Scotch Whisky, Blended Malt Scotch Whisky and Blended Grain Scotch Whisky. Each bottle produced has to be bottled in Scotland to qualify as a Scotch Whisky.
Several Million
That's how many Scotch Whisky casks a Master Blender at one of the big Scotch Whisky makers can access in order to produce a batch of blended Scotch Whiskies.
12 Years
The minimum age of a Scotch Whisky that's used in a bottle of Johnnie Walker. A typical bottle can contain Scotch Whiskies aged anywhere from 12 to 24 years or older.

A Hundred Years
That's how long an Oak Barrel can last when it's used to mature Scotch Whiskies. The barrels are refurbished mid-span in order to preserve and retain its maturing qualities. An oak tree typically takes a hundred years to grow, which makes the usage of Oak casts sustainable.
Hip to be square
Johnnie Walker's iconic square bottles were designed specifically so that they would take up less space when it was shipped overseas. The first square bottle was designed in 1870.
---