The Whisky Academy
---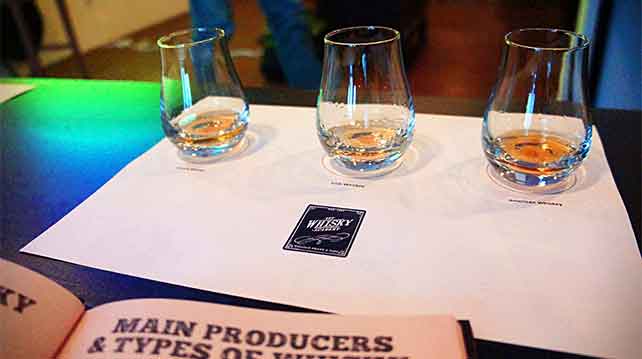 Started in 2015 with the aim of educating professionals and consumers who want to learn about whiskies. The program is an independent initiative by William Grant & Sons, developed by its APAC Brand Ambassador, Matthew 'Son of Whisky' Fergusson-Stewart, and the Glenfiddich Distillery.
The 3-tier certificate program provides you knowledge from the making of whisky to becoming a Whisky Master. At each level, and after a proficiency test which includes blind tastings, you will be given a certificate to mark your achievement. The full program is available in Malaysia and Singapore.
1) Apprentice
For novices who will learn a solid foundation for the rest of the programme. Topics include:
- Defining whisky/whiskey, main producers and types of whiskies worldwide, label terminology
- History of Scotch whisky and varieties
- Distillation and aging process, storing and serving whisky
This level focuses on the root of Scotch whiskies and the five varieties with a brief introduction to American and Japanese whiskies.
2) Journeyman
This level delves further into topics covering knowledge and insights gained from the Apprentice level.
- In depth appreciation of Scotch including regions and style profiles
- Overview and types of American, Japanese and Irish whiskies
- Differences in production methods
- Tasting and selling whisky, tasting plans
- Whisky markets and industry structure
3) Master
The Whisky Master will be equipped with comprehensive, scientific and multi-faceted understanding of the beloved spirit.
Malaysia
The RAD Pad
67 Jalan 14/20, Petaling Jaya, 46100 Selangor, Malaysia
facebook.com/rad.impressions
Singapore
The Belljar
18 North Canal Road, 048830 Singapore
facebook.com/thebelljar.sg

---