What you need to know about varietal and blended wines
---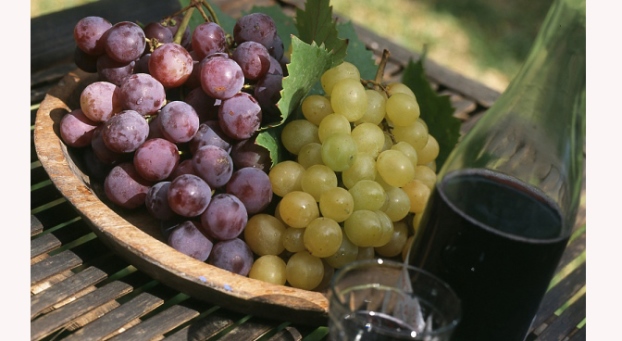 Shopping for wines last weekend, I walked into a supermarket-cellar filled with old and new world wines. While selecting, I over-heard a customer asking a salesgirl for a particular bottle of white wine. He said it's famous from Spain, but had forgotten the name. The salesgirl unable to assist, suggested the customer to look around. After several minutes, the customer looking disappointed, said thanks and left.
Each year, thousands of vineyards produce different grapes for many varieties of wine. Going back to your favourite is easy but exploring new flavours can be exciting. This time let's talk about varietal1 and blended wines.
To start, it is important to understand the type of wine category. While a single grape for a varietal wine is mentioned on front bottle label, usually the rest 15% - 25% is not declared. A varietal wine consists 85% of a single grape variety. This law applies to both old and new world wines, with the exception of American wine that permits a maximum of 75% single grape in varietal wines.
For blended wines, it can be produced from two to as many as six different grape vintages. The grapes are harvested at different times and there are two ways of making it: produce the wine first and blend into a formula or mix the grape juice prior to alcoholic fermentation. The latter adds more diversity, colour, aroma and flavour to the end product.
Unlike varietal wines, the grape variety that makes most of the blend is mentioned first on the label of a blended bottle of red or white. For example, if the wine is labelled "Chardonnay/Semillon/Sauvignon Blanc", then Chardonnay makes most of this blend. The key to quality blended wine is the type of grapes that go into the blend as a whole.
Western and South-Eastern Australia are famous for producing wine-blends like Shiraz/Cabernet and Cabernet/Merlot, but we must not forget its great varietals too like world-class player Shiraz.
Similar to France, red Bordeaux steers up a blend of six grapes; Cabernet Sauvignon, Cabernet Franc, Merlot, Malbec, Carmenere and Petit Verdot. While Burgundy red concentrates on varietal Pinot Noir.
It's best not to rush when out for wine-shopping; be open and ready to explore. It is worth taking a few seconds to read wine labels at the front and back of the bottle. The more wines you try, the better you are exposed to what is out there.
While varietal wines may be well suited for connoisseurs, some of the world's greatest wine-blends like Bordeaux (red and white), Tuscany-Chianti, Châteauneuf-du-Pape, Côtes-du-Rhône and Rioja are great wines to try.
The grape varieties, country, region, terrior, climate, not to mention the endless styles of wines winemakers produce today, it certainly can be frustrating to have to consider so many aspects while choosing a bottle. My advice is, be different, grab a bottle of wine you have not tried before, and bring it to the table. Enjoy!
1. Varietal - (of a wine or grape) made from or belonging to a single specified variety of grape. - Wikipedia
Previous article > Champers to Cheer
Next article > How to choose rosé wine
Manjit Tabitha is a certified Wine & Spirits Educator with AIWS, Awards in Wines & Spirits, from WSET UK. She returned from London to Malaysia to spread the joy of wines, with educational and wine events. She is currently perusing her Level 5 Honors in Wines of Asia, and intends to continue with the Masters of Wine, a rigorous paper at the highest wine level. You can contact the writer by emailing her at asktabs@gmail.com.
---