There wouldn't have been single origin chocolate from Malaysia if it wasn't for Ning-Geng Ong.
Malaysia is located within the cacao growing belt but never made it as a country of choice for the supply of cacao, unlike the African countries and South America. We will soon find out why.
Note: Cacao is the tree that bears cacao beans (or bean) contained in an oval fruit grown on a cacao tree trunk. Chocolate is made from cacao beans which can only be grown within a narrow belt, approximately 25 degrees on either side of the equator. Chocolate is the product of the "cacao bean". "Cacao" is the same as "cocoa" and will be used throughout this article. When using "cacao", think of it in the context of the word "coffee", it refers to the commodity in whatever format.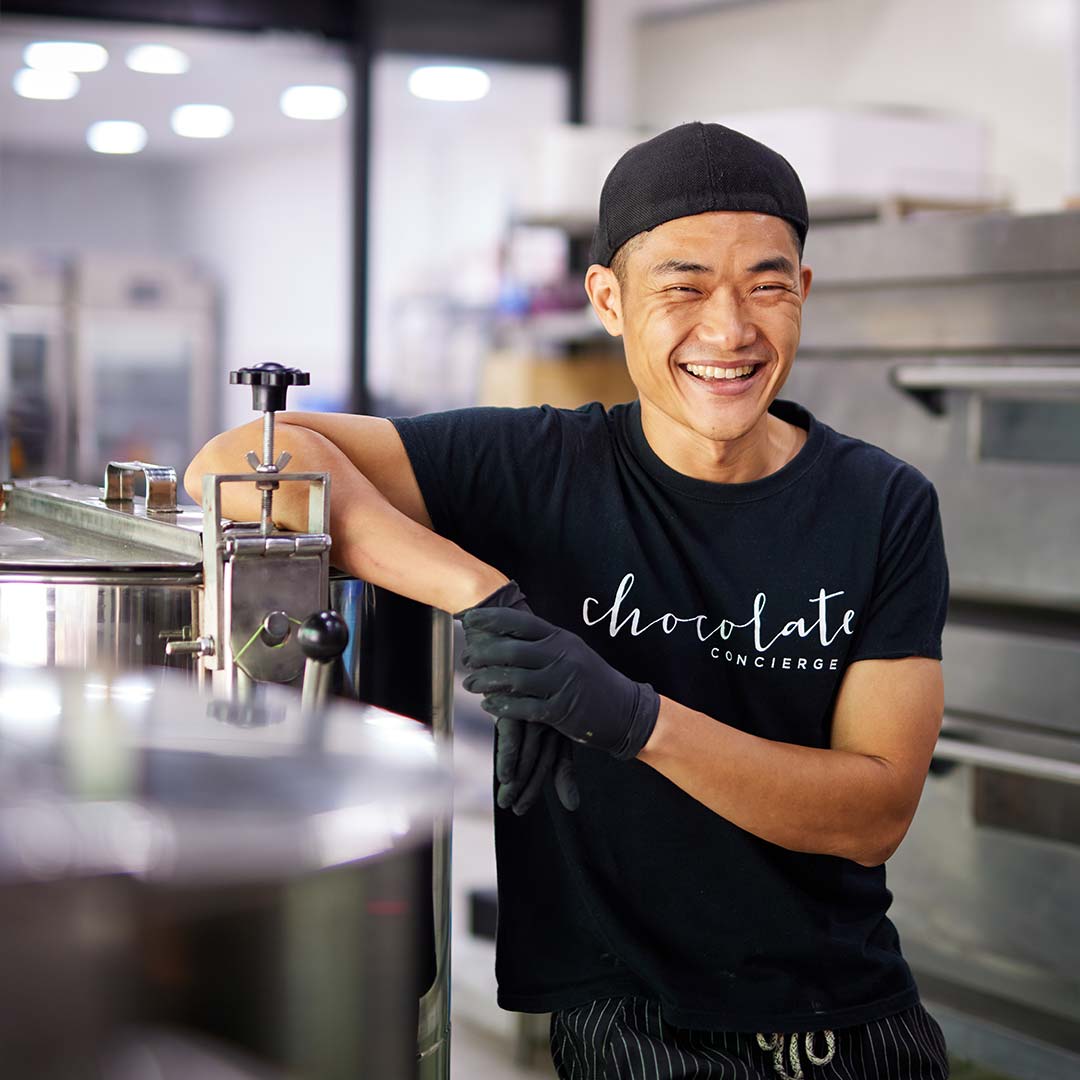 Ning-Geng Ong, the chocolatier and taste science geek who founded Chocolate Concierge out of passion for cacao
Imported premium chocolate
Ning-Geng Ong had been in the pastry supply business promoting imported premium chocolates for years. Switzerland, Belgium and France are synonymous with top grade chocolates even though they are not cacao growing countries. That triggered a curiosity in Ning to want to find out why Malaysia hadn't been producing premium chocolate.
Ning knew that there was cacao grown in Malaysia as he chanced upon a cacao tree in his neighbourhood as a child. Subang Jaya was a field of palm oil plantations with clear streams, a playground for the then 9-year-old Ning. At the perfect height to pick cacao pods off their trunks, Ning had his first taste of what he described as a "magical fruit". Cacao has had a special place in his heart ever since.
To satisfy the curiosity about cacao growing, he took up an introductory sommelier course to learn about how terroir impacts flavours. His fascination with this knowledge further cemented his commitment to develop quality Malaysian cacao that could be used to make premium chocolate.
Premium chocolate made using cacao sourced from Africa and South America are imported products from Europe or North America where confectionaries are largely manufactured. In most cases, the source of cacao for their chocolates are not even mentioned. Some of these cacao plantations involve child labour and slavery that the big international brands want to avoid as being known to have contributed to.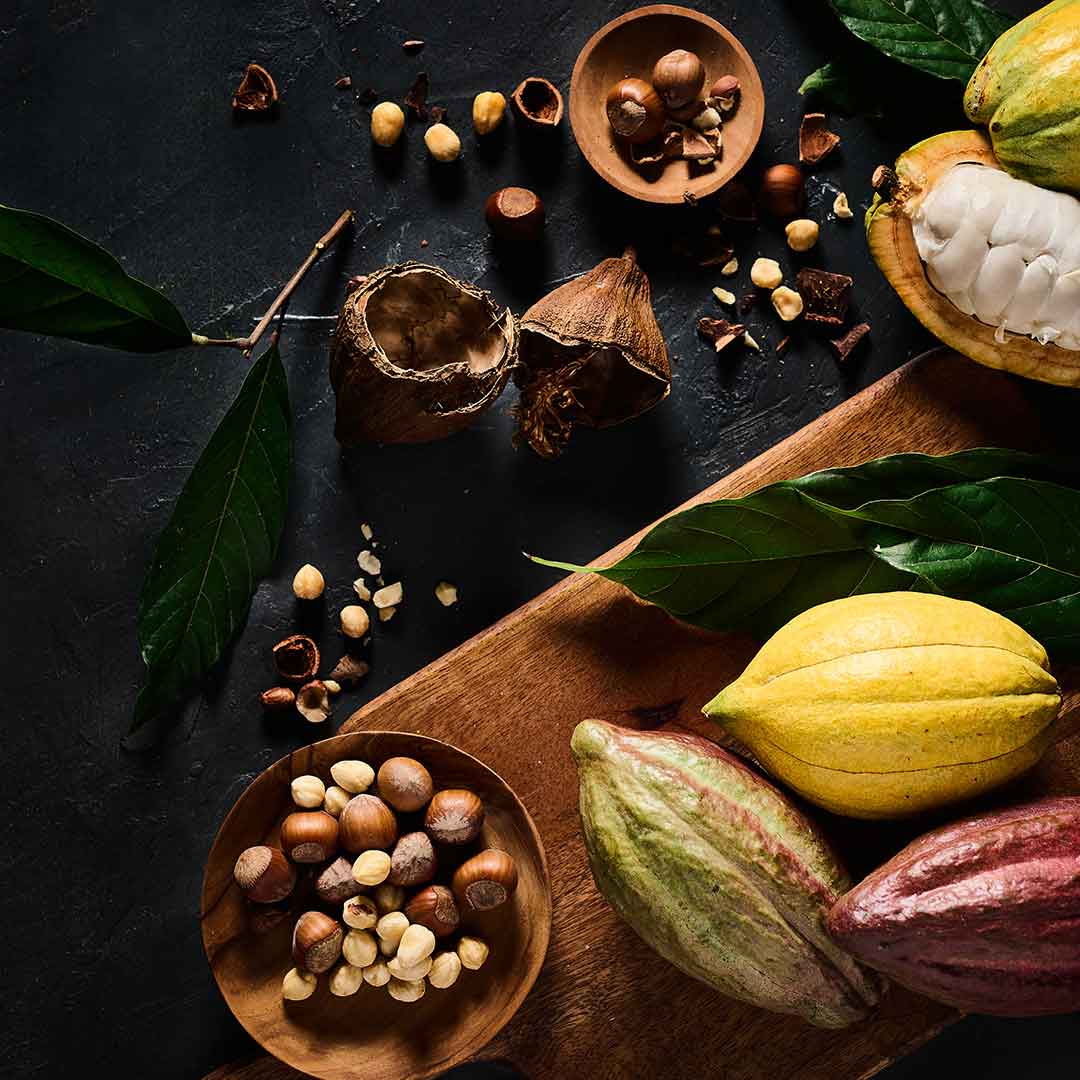 The "magical fruit" - Theobroma cacao is the scientific name of the cacao tree which literally translates to "Food" (Theo) "of Gods" (broma) in Greek
The determining factor for premium cacao
Perhaps not being the go-to source is a blessing in disguise for Malaysia, but are our cacao farmers really better off?
In the wine industry, the grape-pickers are not the winemakers. However, in the cacao industry, the harvesters are also the fermenters, but very little attention is taken in the fermentation process here in Malaysia.
"There are many factors that affect the taste of cacao for making chocolate. Like grapes, the region, genetics and geographic locations of where they are grown are hard to change. It is like switching from Merlot to Chardonnay, it's not something farmers want to embark on. However, fermentation is the biggest and easiest controllable factor and key that differentiates between world class chocolate and low-grade chocolate."
"Malaysian cacao is not used to make chocolate but only as a blend because the industry has formed a consensus that our cacao is not fermented well. It is a self-enforcing predicament if you look at it. First, Malaysian cacao farmers are careless with the fermentation process because they are not incentivised for doing it correctly; and then because they don't ferment the cacao well, they can't fetch a good price. This will only change if you see the bigger picture," continued Ning, explaining the vicious cycle that the cacao industry is trapped in.
With this in mind, Ning started to research the fermentation process and experimented in his own home. When done properly, even using only makeshift tools provided a good result. Imagine it done in a proper set up.
Single origin chocolate
Cacao beans have to be fermented together with the pulp to be broken down into molecules that our body can process and absorb. There are over 2,000 different molecules and compounds in one single cacao seed. This process takes up to 7 days with the first two days in an airtight environment and the rest in an aerated atmosphere for oxidation to take place. Fermentation when done correctly and in a hygienic setting creates a baked bread aroma.
Chocolate Concierge's cacao is dried in a Glenfiddich oak barrel in their facility in Pahang, a farm that Ning bought so that he could take control over the fermentation process. He sources cacao from surrounding farms run by Orang Asli, producing single origin chocolate from individual varieties.
Throughout the years, his partnership with the cacao farmers have provided them the knowledge to properly ferment cacao with quality comparable to popular cacao growing countries. There are now at least 10 farms which Ning takes supplies from, with a rotation of seasonal beans from each farm. Their origins include Hulu Gali, Damak, Merdeka, Semai and Temiar.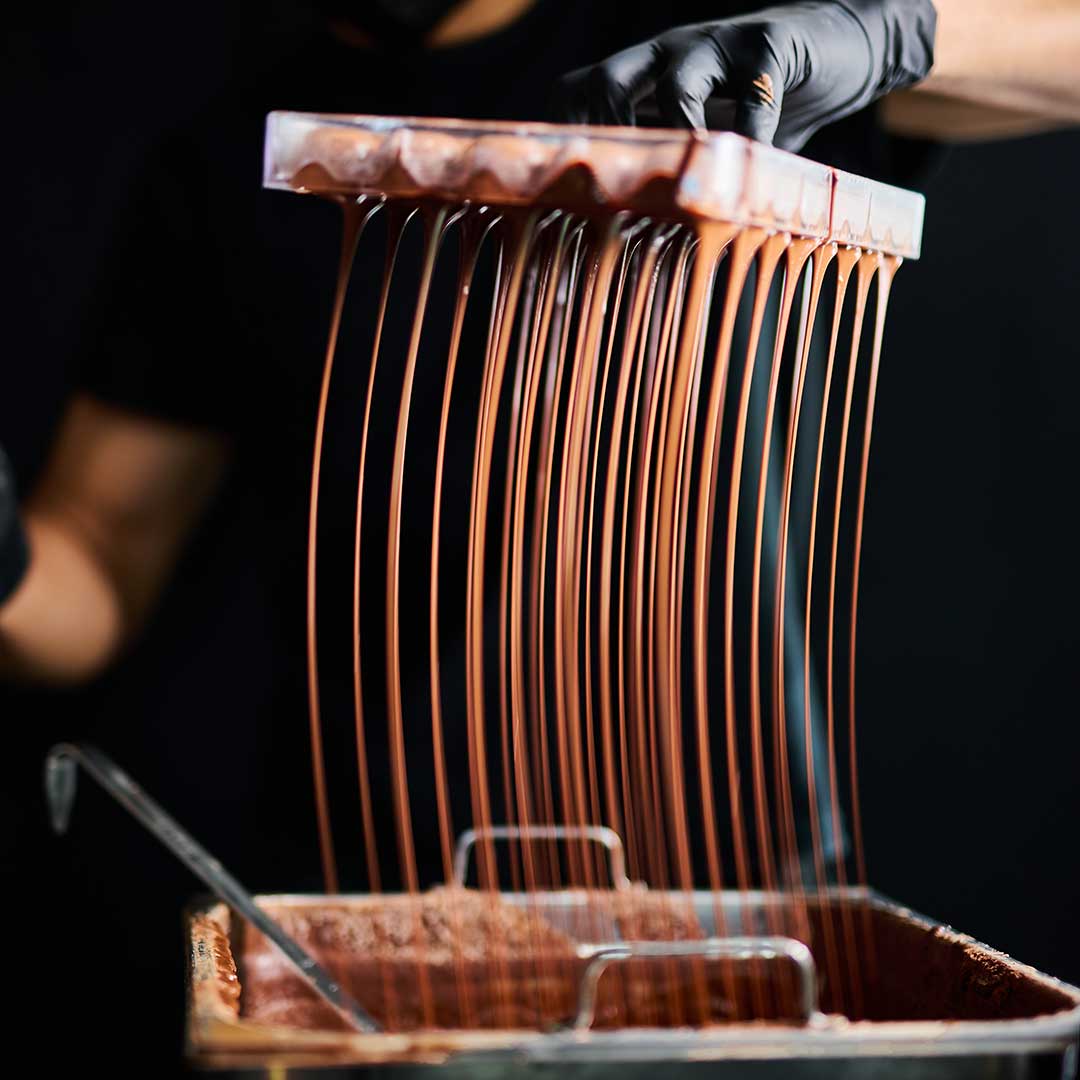 Making bon bon using single origin cacao in Chocolate Concierge's kitchen in Kepong
Passion project
Chocolate Concierge was started as a pet project to gauge interest from the consumers and F&B industry for Malaysian cacao. Ning would conduct blind tastings in small groups to let participants explore flavours.
Initially, he set up a counter in Bangsar Shopping Centre (BSC) selling his single origin chocolate bars part time over the weekends with earnings going to funding the R&D and sustaining the farm.
Word of the work from his project soon spread among his network of F&B professionals. On top of Ning's open-minded approach to experimenting with flavours, his in-depth knowledge on plant science and delicate gustatory sense have contributed towards many creative culinary and drinks collaborations. Gradually, these projects with brands, chefs and bartenders not only helped amplify the awareness of Malaysian cacao, but also the long-standing issues faced by Orang Asli farmers.
Going online
"Chocolate is about love, memory and celebrations because it can stimulate your mood whether you are three or sixty. You can be going through a breakup and chocolate can make you instantly feel better," said Ning as he went through the benefits of eating chocolate.
For some time, to get Chocolate Concierge chocolates, one would have to travel to their BSC counter or order from their social media pages. The chocolatier, who is a computer science grad, finally managed to free up his time to build an online shop himself which offers the full range of Chocolate Concierge chocolates. What makes the chocolatier most excited about is cutom make chocolate with stories and emotion attached to each project.
Find single origin bars, bon bons and rochers, spreads and even plants from the online shop. The categories are expected to grow soon to include snacks and pastries. The chocolate bars are recommended for those who wish to discover the cacao's original taste and visitors are encouraged to mix and match any items on the site. "Whatever we taste is personal to us. No one chocolate is better than another, but it all depends on what you like and who you are sharing it with."
Enjoy a 10% discount using code THIRST4CHOC on Chocolate Concierge new online store at the checkout. Offer valid until 31 August 2021.
- T -