Resorts World Genting is a world-class destination for locals and tourists alike. It's been through some huge transformations in its time; there's a whole new Ripley's Believe It or Not floor! It's also home to some of the best live performances, music festivals, premium stores, lively bars and good food. So, we've rounded up our favourite spots to visit if you're ever up there in the sky.
If you want seafood and cocktails…
Burger & Lobster
Located in the pretty new Sky Avenue mall, Burger & Lobster is one of those eateries that'll get your attention with the huge queue outside. Come a bit earlier before dinner time and try the Tower of London special (RM830). It could feed up to six people as its outfitted with one Original Burger, one B&L Burger, one truffle fries, two Original Lobsters, one Chili Roll, one Original Roll, two ice cream sundaes, four Timekeepers (iced lemon tea) and unlimited chips and salad.
If that's all a bit too much, go for the lobster rolls, both chili and original, or try their signature Chili Lobster which started out as a Malaysian signature and has now been adopted into the flagship's menu in London. Burger and Lobster also offers a range of cocktails, beers, mocktails, milkshakes, iced teas and soft drinks.
Address: SkyAvenue Level 1, Genting Highlands, 69000 Pahang, Malaysia.
Website: https://www.burgerandlobster.com/locations/genting-highlands/skyavenue/
Operation Time: Mon – Thu: 11am – 10pm; Fri: 11am – 12am: Sat: 9am – 12am; Sun: 9am – 11pm
Telephone No.: +603 6105 9186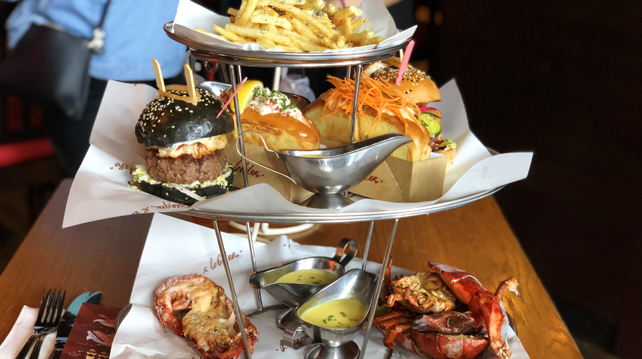 If you want tapas and sangrias…
La Fiesta
Right around the corner from Burger & Lobster is La Fiesta, a Spanish restaurant that's known for their Iberico ham. But you'd also want to try their Seafood Paella which comes piping hot with two lobsters.
Other dishes not to be missed are the Calamares a la Andaluza, Patatas Bravas, and its mouth-watering platter of cured meats and cheese. Naturally, La Fiesta also offers a selection of wines, cocktails, and their signature flaming sangrias (RM123 for a jug).
Address: SkyAvenue Level 1, Genting Highlands, 69000 Pahang, Malaysia.
Website: https://www.facebook.com/LaFiestaSkyAvenue/
Operation Time: Mon – Thu: 3pm – 10am; Sat: 12pm – 12am; Sun: 12pm – 10pm. Closed on Fridays.
Telephone No.: +603 6101 1118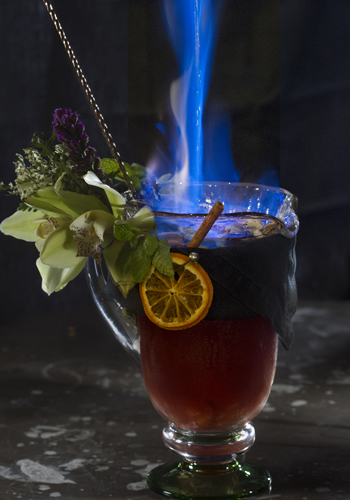 If you want coffee or tea with desserts…
Cafés Richard
Founded in 1892, Cafés Richard started out as a coffee bean distributor in France. The outlet in Genting is its first ever café outside of France. The café draws inspiration from the ones in its hometown – think outdoor terrace, golden accents, black and white checker chairs and the prettiest pastries on display.
One of Cafés Richard's highlights is its Paris Eiffel Tower which features macarons, small sandwiches, tarts, cream puffs, eclairs and comes with a choice of coffee, slow coffee, tea or chocolate beverages. Coffee lovers would find this place an ideal hangout spot as they also offer coffee-based cocktails! If you're looking to have some real food, Cafés Richard offers delicious meals like Croque Monsieur, Pommes Frites (French fries), Escargot, Saumon Poêlé, Poulet Rôti (roast chicken) and La Tomate (tomatoes stuffed with ratatouille).
Address: SkyAvenue Level 1, Genting Highlands, 69000 Pahang, Malaysia.
Website: https://www.facebook.com/cafesrichardmalaysia/
Operation Time: Sun – Thu: 10am – 10pm; Fri & Sat: 10am – 12am
Telephone No.: +603 6105 9197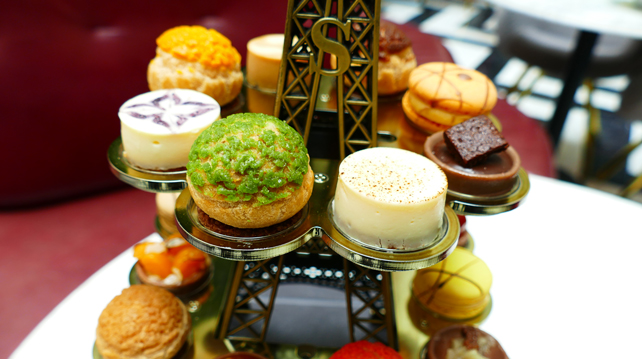 If you want beer and games…
RedTail Genting
SkyAvenue's newest gaming lounge and bar is RedTail by Zouk. It's a great spot for playing giant beer pong, giant Jenga, Connect 4, darts, pool and more. Patrons can also come here for the Xbox competitions that takes place weekly. Just look for the Game Masters (aka the waiters) for help.
Thirsty? Throw back some of RedTail's signature Sour Plum shots (assam boi and vodka) or enjoy their selection of beers (draught and by the bottle), cocktails, mocktails, juices, and fruity punches.
Address: Lower Ground Floor, SkyAvenue, Genting Highlands, 69000 Pahang, Malaysia.
Website: https://www.facebook.com/redtailgenting/
Operation Time: Daily: 5pm – 3am
Telephone No.: +603 2718 1118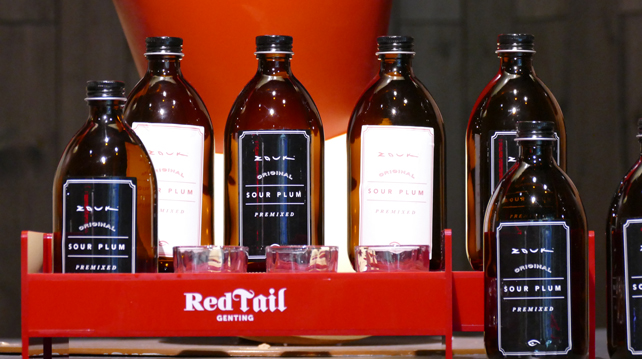 If you want Chinese cuisine…
Genting Palace
You can't go wrong with Chinese food (or any other local cuisine for that matter), so a visit to Genting Palace will be more than rewarding for you and your taste buds. Here is where you get to try typical Cantonese dishes cooked to perfection. Just the thought of their Braised Traditional Pork Spare Rib Cutlet, Sautéed Vegetarian Meat with Dried Chili and Cashew Nuts, and Homemade Stewed Vegetables with Glass Vermicelli in Claypot is making us salivate! Be sure to try their Dim Sum too.
Address: Level 2, Genting Grand Hotel, Genting Highlands, 69000 Pahang, Malaysia.
Website: https://www.rwgenting.com/dining/cuisines/oriental/genting-palace/
Operation Time: Daily: 12pm – 9.30pm
Telephone No.: +603 6101 1118