[Photos: Kim Choong]
In time for the festive season, Hӓagen Dazs launched Tiramisu and Cream Cheese mochi, with chewy mochi bits that give a sticky texture to the two new flavours. Taking Malaysians' taste buds to a journey to Italy, authentic mascarpone for the Tiramisu and Cream Cheese are important to make these ice cream combinations with mochi.
The Tiramisu Mochi is a creation inspired by homemade Tiramisu, using mascarpone from Italy, real cream and chewy mocha bits spread throughout the whole tub.
The Cream Cheese Mochi uses cream cheese imported from Europe and the mocha is incorporated like the base of a cheese cake.
The brand is also spreading the message of exploring the world with loved ones during this time of the year. This message is incorporated into the design of their two platters created by Imran bin Suwandi, which are available only until 31 December 2018.
Gondola Tiramisu (pictured above)
Inspired by the Venetian waterways and canals, this structure is of a gondola made with tempered chocolate filled with Tiramisu Mochi, Coffee Vanilla ice cream topped with nut brittles, caramel sauce, fresh cream and marshmallows. RM44.20++*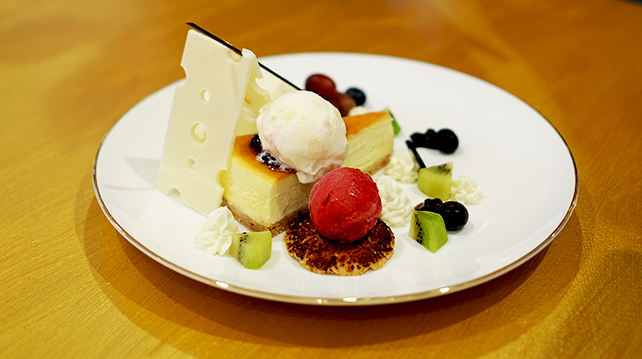 Bistro Paris
Built with the Parisian dining habit in mind, this platter is a combination of a cheesecake, topped with Cream Cheese Mochi, paired with macadamia ice cream and strawberry sorbet, garnished with fresh kiwi fruit slices, grapes and nuts for a balance of taste and texture. RM46.50++*
*Add a cup of classic coffee or tea at RM6++
Other items in the Hӓagen Dazs Winter Explorer Menu:
So Mochi Together Fondue
Comes with Tiramisu Mochi, Cream Cheese Mochi, Vanilla ice cream, Belgian Chocolate ice cream, White Peach & Raspberry ice cream, Green Tea ice cream, Mango Sorbet, raspberry and chocolate sauce and nuts. RM99++ with two coffee/tea
Tiramisu Coffee
Comes with Tiramisu Mochi
RM20.90++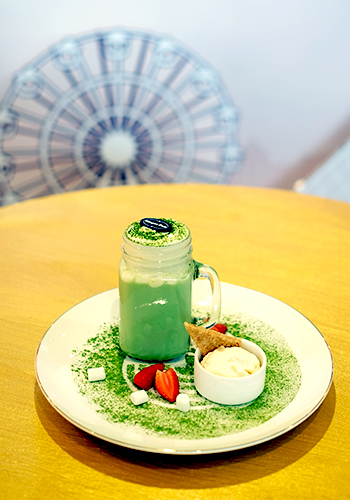 Cheese Foam Free Tea Latte
Comes with Cream Cheese Mochi
RM20.90++
Download the menu here.
For more updated information about their promotions, visit Hӓagen Dazs' Facebook page.
- T -