[Photo: Coco Dash]
By Natasha Ann David
If there is one thing most of the world can agree on, it's the need for good chocolate. Of course, there are various types of chocolates out there, the likes of artisanal ones to commercial ones.
Today, however, we are talking about homegrown craft chocolates, with quality, originality, and flavours that many take for granted!
Cocodash by Cocoraw
This picturesque pop-up store is tucked along Jalan Telawi 3, if you know the famous Czip Lee bookstore in Telawi then you should know where Cocodash is as it's on the same ground as Czip Lee! This handmade chocolate paradise was established in 2016 by husband and wife duo Michael Woo and Lee See Pin and sees their chocolates infused with some must-haves! By that, we mean local staples such as The Salted Gula Melaka, The Teh Tarik, The Raw, and The Local Kakao. Sounds divine? Well, that's not all - those who want to get a little booze can opt for The Rum or The Gin and Limau Nipis. The former is a 70% dark chocolate truffle while the latter is made up of 55% semi-dark Belgian chocolates with a hint of mandarin peel.
These are among some of the best sellers! There's chocolate for everybody including vegans and gluten-free devotees! Don't forget to refrigerate and enjoy them as you please.
Address: 1 Jalan Telawi 3, Bangsar Baru, 59100, Kuala Lumpur, WP Kuala Lumpur, Malaysia.
Telephone No.: +6018 984 0228
Website: https://www.cocoraw.me/
Operation Time: Closed on Tue; Wed-Thu, Sun, Mon 12pm to 8pm; Fri-Sat 10am to 8pm
Google Map:

Chocolate Concierge BSC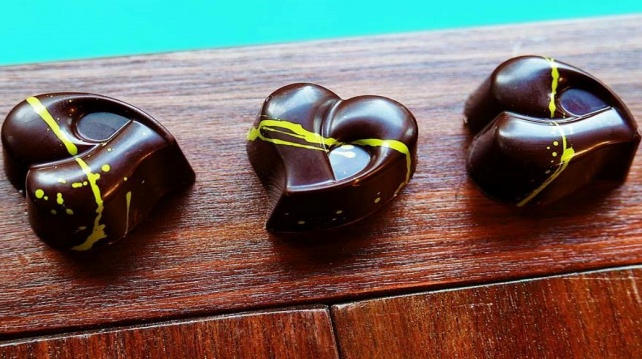 [Photo: Chocolate Concierge]
Ning-Geng Ong, founder of the addictive Chocolate Concierge is one to look out for as this chocolatier is dedicated to making top-notch chocolate with our local cocoa beans! Ning focuses on the bean to bar process by using beans from his own farm that are harvested by the Temuan and Semai communities. The brand prides itself on its soft filling chocolates that incorporate an array of flavours from local (think Onde Onde and Durian Bomb) to classics like salted caramel and cappuccino to fruit and nuts. Aside from that, there are Sugar-Free Bon Bons, chocolate bars, brittles, and barks. Take your pick and be sure to give your feedback as Ning strives to give chocoholics his best!
Address: T117A, 285, Jalan Maarof, Bangsar, 59000 Kuala Lumpur, Malaysia.
Telephone No.: +6012 528 2562
Website: http://www.chocconcierge.com/
Operation Time: Mon-Sun 10am to 10pm
Google Map:

Love18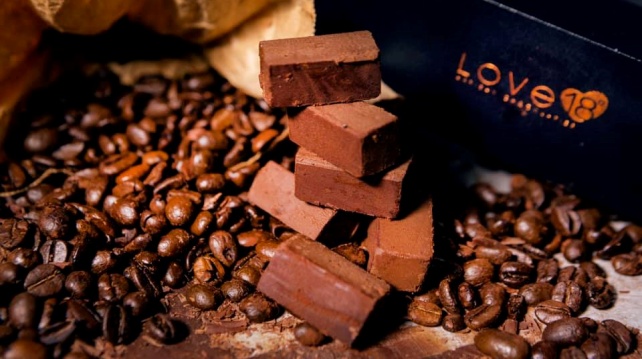 [Photo: Love 18]
Seven years and going strong, artisan chocolatier Eddie Lee and wife Aileen Khaw had been inspired by a Japanese drama called Beach Boys to set up a chocolate cafe as part of their retirement plan. After months of hard work and research, the chocolates were finally ready to be presented to the public in 2012 in the form of truffle, bon bon, praline, and ganache! The first chocolate series aptly named First Love featured three delicious flavours after which 12 other flavours were introduced. Fast-forward to 2015, Love18 opened their first chocolate café in Setiawalk Mall, Puchong. Out came series number 2 called Beautiful Life, that featured hand-painted bon bon chocolates! In no time the third series, With Love, rolled out, where customized messages were carved on the chocolate. Recently in early 2018, they opened up Love18 in Georgetown, Penang and were welcomed by both locals and tourists.
Those wanting to get a hands-on experience can now do so with Love18's reasonably priced chocolate making workshops!
Address: Love18 Chocolatier -10-G, Jalan Op 1/5, Pusat Perdagangan One, 47160 Puchong, Selangor, Malaysia.
Website: https://love18.cafe/
Operation Time: Tue-Fri 9am to 6pm, Sat-Sun 9am to 9pm. Mon closed.

Retail outlets addresses:
1) Love18 Chocolates Cafe - D-7-1, Block D, Setia Walk, Persiaran Wawasan, 47160 Puchong Utama, Selangor, Malaysia.
2) Georgetown Outlet - Mano Plus Select Store 37B, Lebuh Pantai, 10300 Georgetown, Penang, Malaysia.
Operation Time: Mon-Thu 9am to 6pm, Fri-Sun 9am to 9pm
Google Map:

Seniman Kakao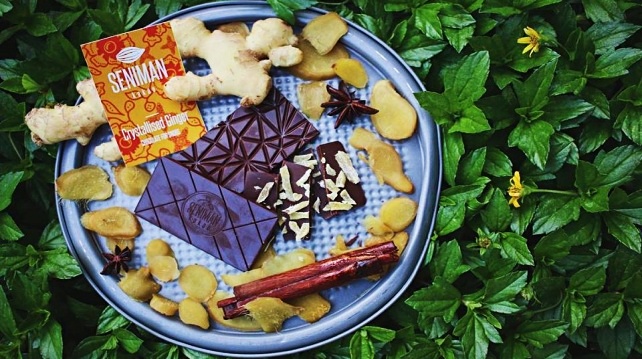 [Photo: Seniman Kakao]
This artsy double-storey chocolate café nestled along the historic Pudu Lama road has an array of chocolate food and drinks that may just tickle your fancy! The brand is proud of their bean to bar chocolate and café that is 100% sustainable thanks to the selected local farmers they work closely with. Additives such as soy lectins, stabilisers, and emulsifiers are some of the biggest no-no's in their chocolates, so you are in good hands. Although the café is newly opened, the chocolates have been around for some time now. A crowd pleaser would be the ice chocolate and coconut milk drink, where you get the best of both worlds; a bit of coco nuttiness and dark chocolate bits. As for dessert, there are delicious fried banana fritters that have grated cheese on them with a side dip of chocolate sauce, yum! The café also serves breakfast and Artisan Roast coffee for those in need of a caffeine fix. Take your pick and enjoy the much talked about greeneries in the courtyard and the whole rustic ambience the café has to offer.