The sixth edition of the annual Tasty Australia has seen some healthy snacks that we think would be a great addition to any home bar, or as bites to incorporate into meals.
Importer The Model Cook has made a conscious choice to bring in products that emphasise sustainability and free of GMO. This year, they have also expanded their portfolio to include produces from Western Australia.
The change in the use of ingredients and demand for good quality products are the most apparent in cocktail bars. While low sugar and low alcohol cocktails are an upward trend, the call for sustainability and increased environmentally conscious drinking culture are also on the rise.
We were invited to the launch and met with the producers and founders of the respective brands. Here are our top picks for our home bar from Tasty Australia:
Apple slices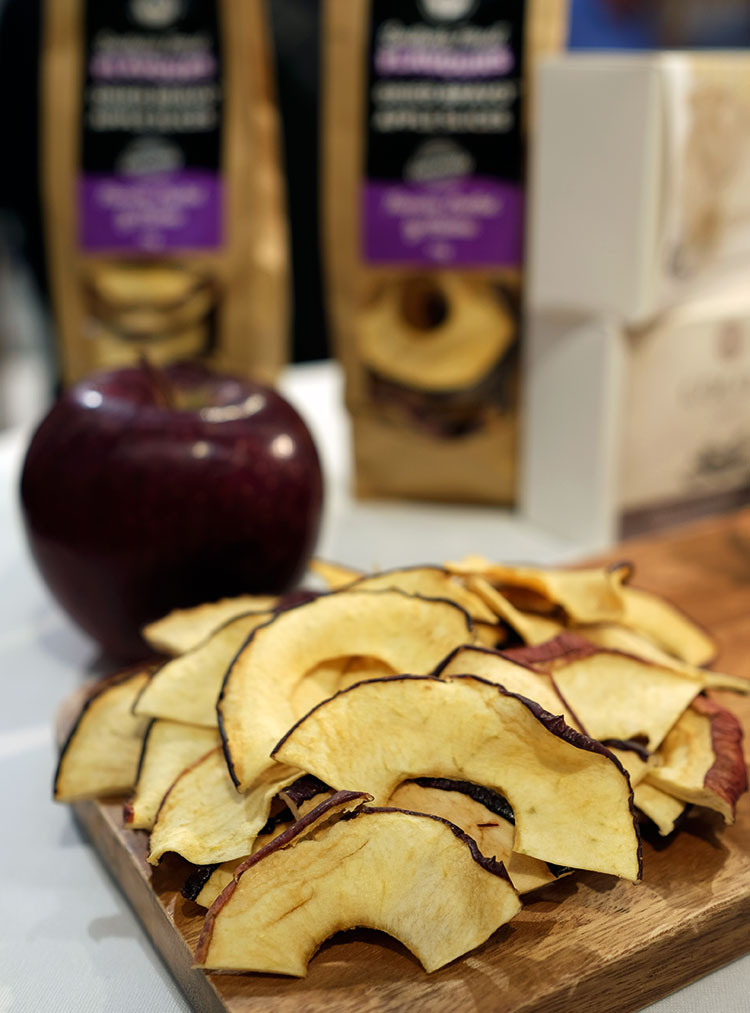 Southern Forest Flavours apple slices
Dehydrated fruits are the best as garnishes, and don't we love to munch on garnishes? The Bravo Apples are a cross between pink lady and royal gala apples. The apples don't oxidize as quickly as other apples due to their high antioxidant properties and are said to be the "World's Healthiest Apples". They are dried at low temperature to keep the vitamins and are naturally sweet without added sugar or preservatives. The core of the apple is removed before slicing into individual donut shaped wheels for drying. Pop one on a G&T as an alternative to fresh apples.
Fruit straps /leather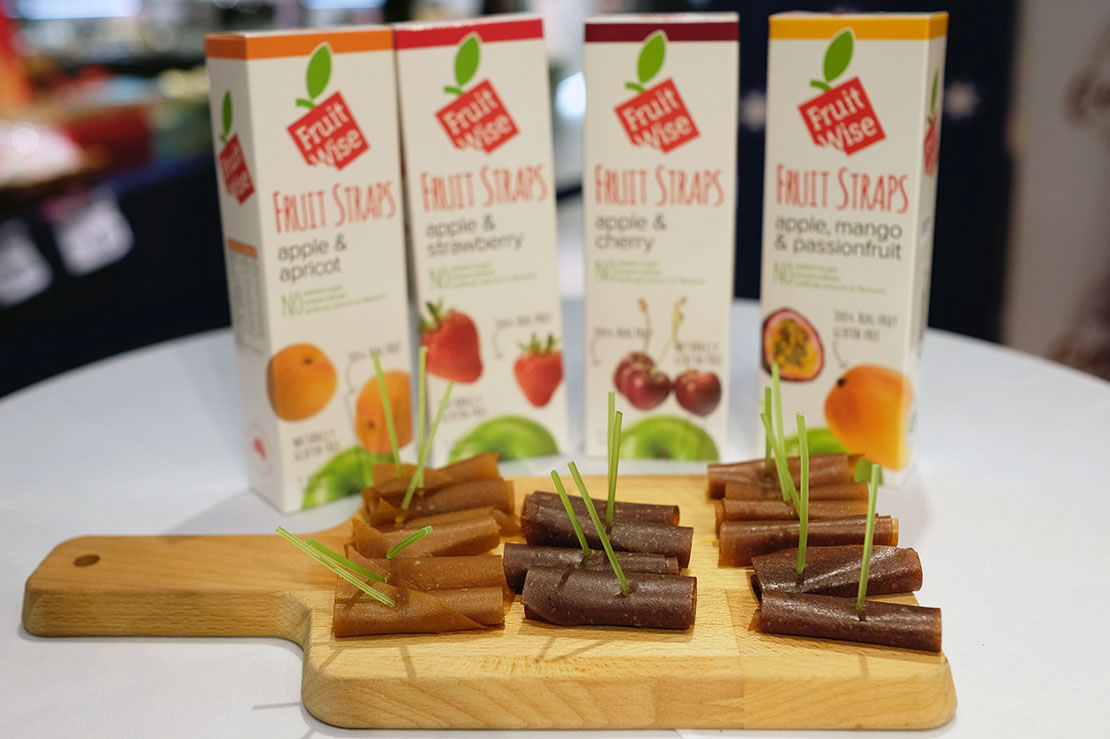 Fruit Wise fruit straps
Southern Forest Flavours fruit strap roll-ups secured with a toothpick would make any drink look appealing. Sure, you don't have to buy this brand's fruit straps but we are told that the 12-month old company sources ripe, ready-to-eat fruit from pristine orchards and growers in the Western Australia region, where the cool climate and fertile soil provides ideal conditions for growing almost zero diseases produce. We are thinking a Boulevardier with their apple and strawberry fruit straps. Same colour, contrasting flavours.
Jarrah Honey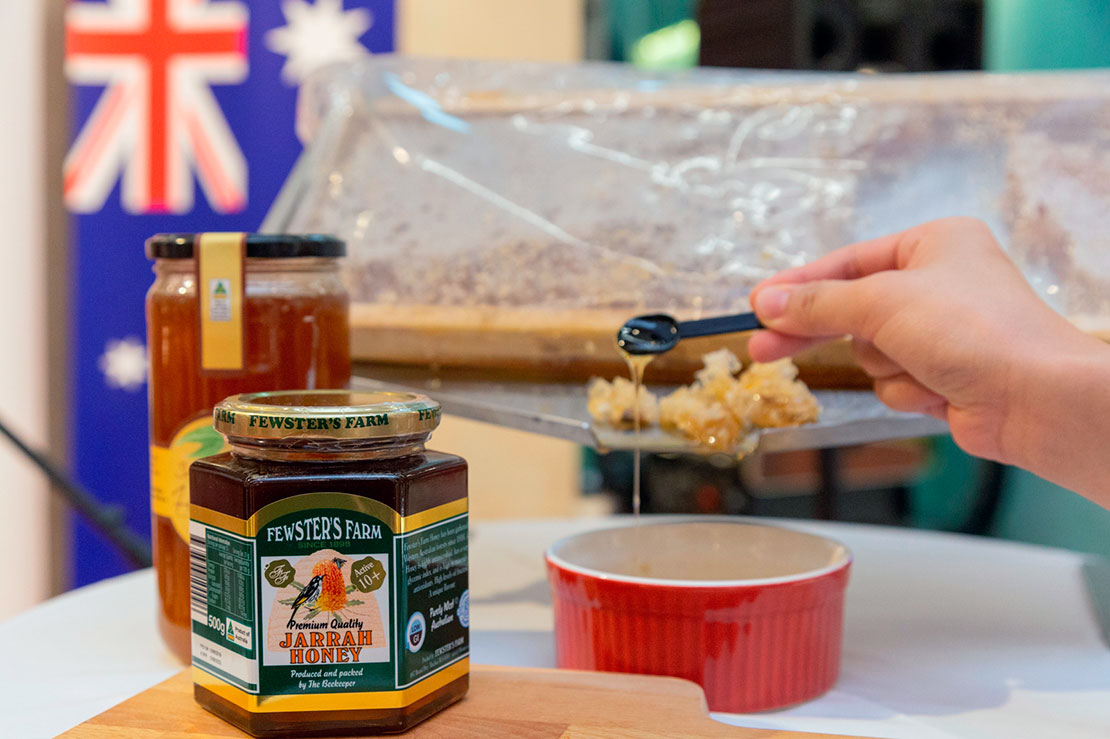 Fewster's Farm Jarrah Honey
Owner of Fewter's Farm, Kim Fewster recommends the use of honey in literally everything. The over 100-year-old family business harvest their honey from ancient Jarrah forests that claims to be 100% free from chemicals or pesticides. They also produce products for pharmaceutical use as dressing for burns and facial and hand cream. What piqued our interest was the mention of whisky and honey. A Penicillin would be just nice for a night cap (or just honey and warm water if you're less adventurous that night) - 30ml of whisk(e)y, 10ml of lemon juice and a teaspoon of honey.
Southern Forests also offers pure and unpasteurised honey from the same region with their range of Raw Honey (Kari, Marri and Jarrah).
Vegan Chocolate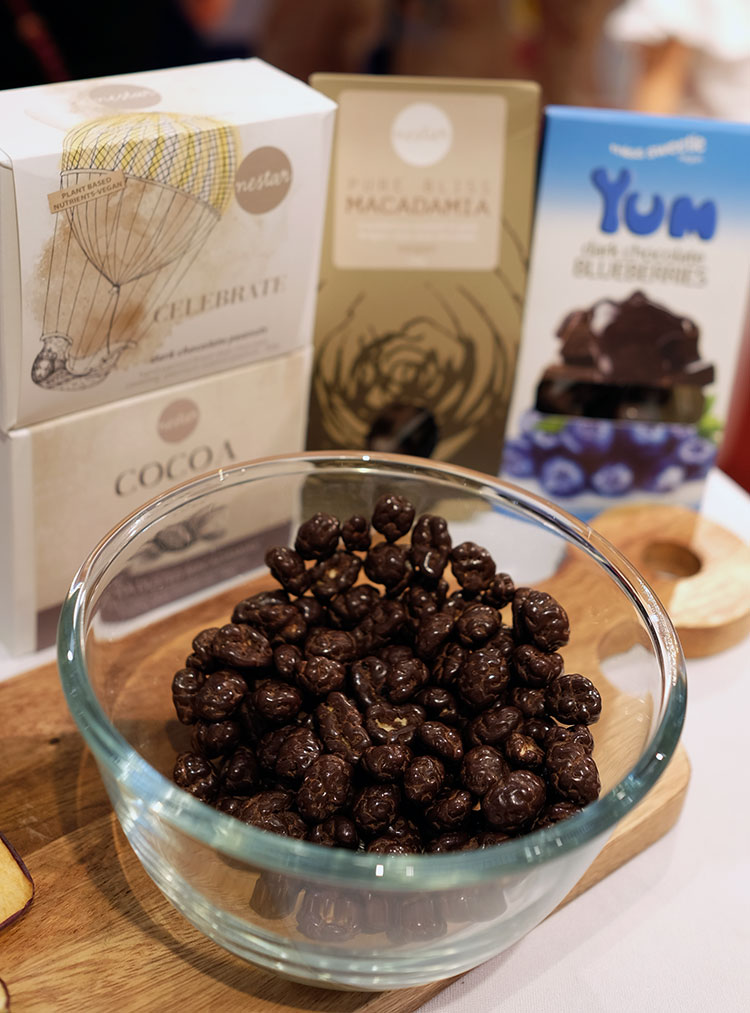 Nestar vegan chocolate
It's not so hard to understand the idea of vegan chocolate, it simply cuts out the dairy element. Nestar & Miss Sweetie Vegan Chocolates are made by Issy Bilal who personally selects what he considers the finest ingredients, coating natural centres such as nuts, berries, fruits and beans with the chocolate in the brand's 100-year-old copper pans. We would have a glass of dark rum or a rum Old Fashioned while munching on the chocolates over Netflix.
Tasty Australia showcase takes place at Isetan KLCC from 30th August to 11th September 2019 with deals and giveaways. The Australian Gourmet pop-up restaurant will also be operating during the event from 11am to 9.30pm.
- T