[Update: 8/12/2017 - The Tiffin Food Court event has been postponed until further notice. From a press release: "Freeform's decision was made in an effort to comply with newly raised queries by the authorities about operating Tiffin's 3-weekend food court in the zone. In response to this, the team is working very closely with relevant government bodies, to reach a mutually beneficial arrangement that will bring Tiffin's celebration of food and more to life."]
It's a 3-weekend long food and drinks fiesta in Klang Valley from 8 to 24 December 2017. Tiffin is back with a Malaysian food court experience which will be held in a former electronics warehouse in Petaling Jaya, next to Western Digital.
The food court pop-up will be offering a mix of hawker favourites, casual interpretations of haute cuisine, craft cocktails, music and games. Spread over 30,000 sq ft, patrons can expect to spend their weekends' evenings enjoying different culinary experiences, drink cocktails, dance with rotating DJs curated by Paras Bunyi, play arcade games at One Up Arcade and pool. There will also be food brands from Singapore such as Tanuki Raw, The World Is Flat and Sumo Bar Happy.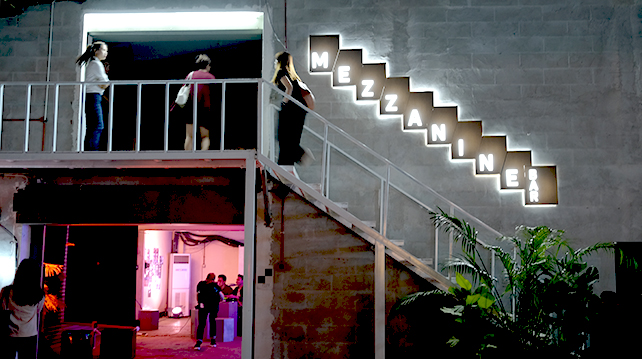 Bartender of the Year CK Kho, whose two projects Coley and Pahit also won Best Hospitality and Best New Cocktail Bar respectively, will be in charge of the cocktails for the three weekends at the Mezzanine Cocktail Bar. Pay homage to Malaysia's first classic cocktail, Jungle Bird on 17 December 2017 (Sunday) and meet seasoned local bartenders CK Kho, Ash Mariano, Rizal Junior Joe Otto, Shawn Choong and Karl Too. The Jungle Bird Project as part of the Tiki Malaya theme will let you taste the world-famous tiki cocktail that revolutionized and brought back the dying tiki cocktail culture in the 70s. Read about the history of the Jungle Bird cocktail here which unveils the long journey in seeking the creator behind the drink.
Dates: 8th – 10th; 15th – 17th; 22nd – 24th December 2017
Time: 5pm till late
Venue: Tiffin Food Court - No.1, Jalan SS8/6, Sungai Way Free Trade Industrial Zone, Petaling Jaya
For the full list of program and vendors, visit www.tiffin.my.