December 2016 marked 200 years of whisky production by the famed Lagavulin, and to celebrate this, two expressions were released to show appreciation for their past and their future: the legendary 8 Year Old, and the 25 Year Old.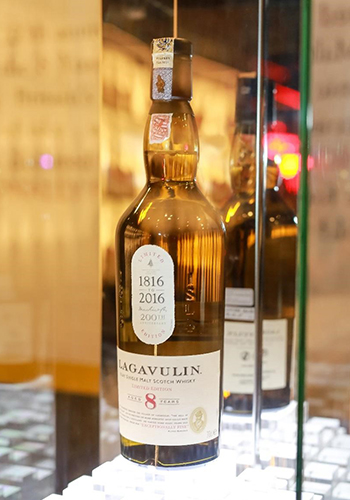 Lagavulin 8YO

The 8 Year Old first came into popularity in the 1800s and was re-released to mark the special occasion of Lagavulin's founding, as well as to honour Britain's most famous Victorian whisky writer, Alfred Barnard – he sampled it on a visit to Islay, and called it "exceptionally fine". This is a light malt, with a distinctly Lagavulin taste that is sweet, smoky, warming, and then dry. It's charred, with notes of dark chocolate, and a spicy 'tongue-tingling' effect.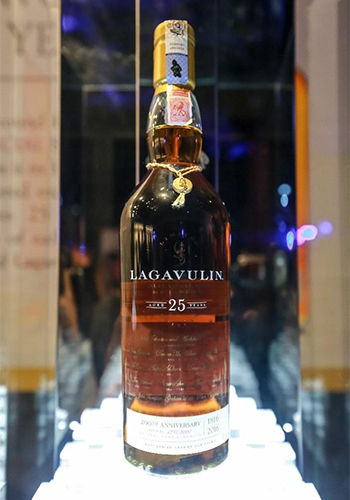 Lagavulin 25YO
The 25 Year Old (the oldest in their range) was created to recognise and celebrate the contribution of 12 distillery managers. It's the first 100 percent sherry matured liquid, bottled at cask strength, which makes it full of flavour. Intense and voluptuous, the start is bittersweet and gingery, opening up to charred wood and honey, and a refreshing spearmint finish. This expression is limited to 8000 individually numbered bottles worldwide -so act fast.
Also included among the limited edition bottlings for this momentous occasion are the 12 Year Old and the 16 Year Old, the firm favourites of Lagavulin aficionados. Raise a dram with your single malt of choice, and toast to Lagavulin's continued success for many more centuries to come.