For one week, Hennessy brought the vineyards and cellars from Cognac to the hustle and bustle of Kuala Lumpur for guests to digitally experience the art of Hennessy's centuries old cognac craftsmanship.
The immersive tour led guests through nine rooms to discover how their grapes were grown, harvested, and distilled, through to aging in oak barrels, and the final tasting by Hennessy's tasting committee.
As part of the event David Kit Dave of Nutmeg & Clove (SG) and Jamie Rhind of Bamboo Bar (TH) manned a guest shift in the speakeasy-styled Hennessy Lounge, where guests could settle in for a quiet cocktail. They both featured two exclusively curated Hennessy cocktails for the event: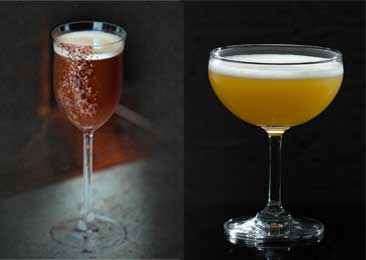 (Left) Chinatown – Hennessy VSOP, five spice, earl grey tea, apple, and tamarind. (both by Rhind)
(Right) Frenchie Tea – Hennessy VSOP, dark cacao, earl grey tea syrup, and lemon juice.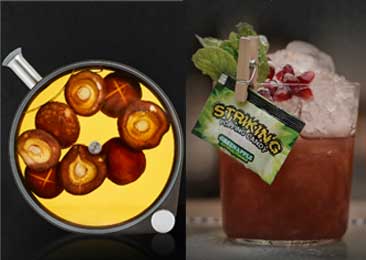 Owner of HYDE Andrew Tan was also there, presenting two cocktails of his own:
(Left) The Hennessy Shrooms – made with VSOP-infused Japanese shiitake mushrooms, truffle oil clarification, and Canadian maple syrup, to highlight the spirit's natural balance of strength and smoothness with a long-lasting finish.
(Right) Popping Grenade- Hennessy VSOP, pomegranate mint and ginger chutney, chocolate bitters, and lemon. (both by Dave)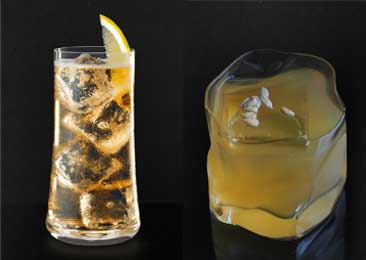 (Left) The Hennessy VS Highball – the most refreshing way to enjoy Hennessy VS together with sparkling water, lemon peel, and bitters.
(Right) Birds, Bees & the Trees – Hennessy VSOP, bee pollen, safflower, and sunflower seeds.
These drinks will continue to be available at HYDE. For more information about the event, check out their website.
- T -