Albens Cider returns to Malaysia, in a new and improved black bottle, after a few years off the market for improvement.
Made with Fuji apples and fermented with Champagne yeast on the island of Bali, Albens is a cider that is not cloyingly sweet but still bright and refreshing. Along with the original Fuji apple flavour, they also have apple and strawberry, and apple and mango for some playful variety – the lightly flavoured strawberry version has a delicate tartness, while the mango version adds an enjoyable tropical element. Also worth mentioning, these ciders are gluten-free and paleo friendly!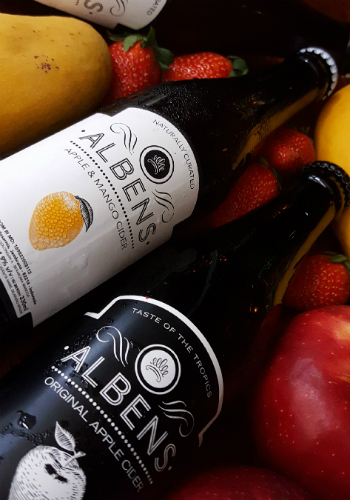 Taps Beer Bar in Changkat is doing a special offer on the 6th of June: buy one bottle, get one free. For one day only, so don't miss out!