The Angostura Global Cocktail Challenge has returned to include Malaysia after 5 years away. This year, Malaysia plays host to the regional challenge with the winner flying to Trinidad & Tobago for the Global Final to compete against bartenders from around the world.
The Malaysian chapter held on 28th August 2017 in The Rumbar KL at Changkat Bukit Bintang saw 6 seasoned bartenders compete for the place to represent Malaysia in the regional final. The contestants were:
Amar Yasser (Mish Mash Penang)
Calzeno Clitus (JungleBird KL)
Joshua Ivanovic (JungleBird KL)
Lee Kah Yung (Kelvin Lee) (Crime Cocktail Bar)
Ronald Raymond T. Soh Andu (Marini's on 57)
Too Karl Chin (Karl Too) (Omakase + Appreciate)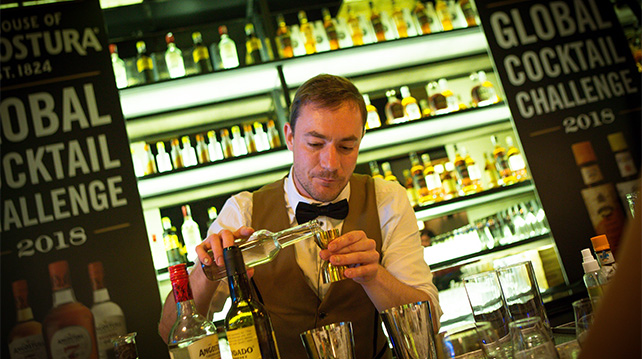 Each contestant would have submitted one video of their rum drink recipe, answered two required questions and also a written submission showing their vision of the future for rum.
During the live competition, two drinks including the rum recipe in the video and an Amaro cocktail were presented to 3 judges within 7 minutes. The judges were Ben Ng (Tipple Trader), Trudy Ho (Werner's Group) and Kim Choong (Thirst Magazine).
Joshua Ivanovic took the crown with his Childhood Charlestown Fizz (image below) and La Reunion Flip, closely followed by Kelvin Lee's Trinidad Thousand Layer and Amaro Rush.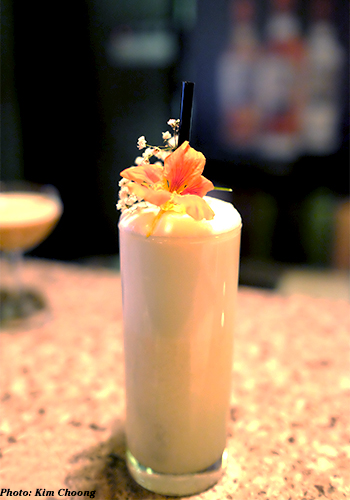 The Regional Final will take place at Marini's on 57, where the champion of 2012 Rizal Junior Joe Utto works as Group Operation Manager & Head Of Mixologist. Contestants from China, Hong Kong, Indonesia, Macau, Malaysia, Singapore and South Korea will be battling against each other on 30th October 2017 (Monday), 2pm to 6pm using their rum and bitters knowledge and skills in making their winning cocktails with Angostura and Amaro. One winner will be chosen for the Global Final in Trinidad & Tobago set to be held on 11 February 2018.