Five years ago, Bad Monte (previously Lucid Loft) was an underground party movement started by Kenzo Yeo and Jon Lee, professionals in the entertainment and bartending industry. Today, Bad Monte is a new beverage brand targeting young drinkers who are getting their first taste of cocktails.
"I feel like Malaysians generally gravitate towards beers, spirits, and wines. Bad Monte is an expression of alternative wines in the form of cocktails," said Jon, who has recently returned to Malaysia after his gig as a bartender in Tippling Club Singapore. The award-winning bar's innovative nature has brought great influence on Bad Monte's experiment with wine in cocktails.
They were going to open a bar last October as a continuation of their movement, but that didn't happen thanks to the uncertainties from Covid. The alternative wine cocktails is the replacement.
Kenzo and Jon have been drinking a lot of mulled wine. They love it so much that they have come up with their own versions, choosing their favourite labels from Chilean and Australian wines, adding vodka macerated with fruits and sugar, and tons of spices.
"'Alternative wine cocktail' is a name created after many debates, we tried different names but they confused people," said Kenzo, who designs the labels for the brand. "You can call it a Gimmicky Designer's Sangria if you want," joked Jon, referring to Kenzo's craze for the creation.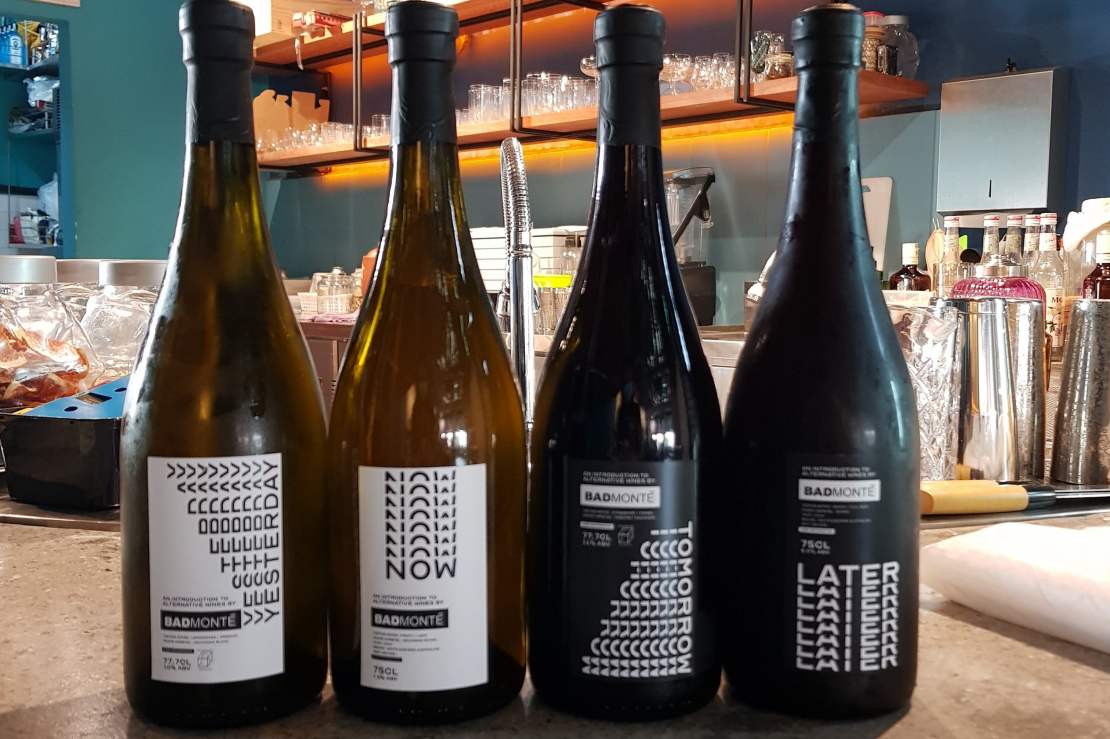 The 60% wine blend concoctions contain 8%-10% alcohol and they are way too easy to drink. To date, they have sold approximately 800 bottles in the past 4 months just through word of mouth.
Instead of coming up with labels that describe each concoction, they decided to use the play of concept associating flavours with time and mood, removing the need of wine knowledge required when choosing a bottle.
There are currently four different "feelings of days" – Yesterday, Now, Tomorrow and Later, with a fifth flavour to be revealed soon.
Yesterday is a tropical interpretation of Sauvignon Blanc that depicts a beach holiday escape; Now is a fruity and floral drink with peach and camomile that is perfect for a Sunday brunch; Tomorrow uses Cabernet Sauvignon as its base with strawberries and fennel, portraying an eloquent night out with mates; Later captures the year-end festive flavours in mulled wine from apple spices, cinnamon and cherry.
Drink Bad Monte's alternative wines like any wines, ideally by finishing the bottle within a day but best super chilled. Kenzo likes it with ice (like Sangria) and Jon prefers it neat.
Bad Monte's alternative wine cocktails (750ml at RM120 before tax) are available by the bottle from Dissolved Solids.
- T -