Barrel aged beers are the pinnacle for many craft beer lovers, especially beers from renowned brands which are already making very good core beers. Ageing in barrels that previously held wine or spirits gives added dimensions to the fermented nectar, with interesting and sometimes surprising results.
We have selected some new releases, first of its kind barrel ageing and also most-awaited annual releases. This list will grow with the availability of the beers in Malaysia and Singapore. You can always recommend us your favourite by writing to editor@thirstmag.com.
Rock-A-Bye-Baby Barrel Aged Baltic Porter, 375ml, 7.77% ABV
Rocky Ridge, Western Australia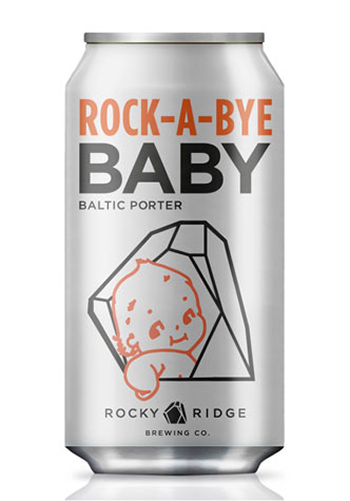 A collaboration between two Margaret River based Rocky Ridge Brewery and burger joint, Burger Baby. While the unaged Rock-A-Bye-Baby is packaged after 42 days of conditioning, the barrel version was aged for 3 months in red wine barrels that previously held the Dirty Bitch Russian Imperial Stout. The Baltic porter's toasty malt, hint of nuttiness and roasty bitterness provide an appropriate base for the added complexity from barrel aging, picking up oak, berry notes and some vanilla.
For context, Dirty Bitch is a 12.5% ABV Russian Imperial Stout aged 4 months in a combination of Cabernet, Shiraz and Malbec wine barrels together with local Shiraz grape juice. Additionally, two barrels each were infused with coffee, chocolate or vanilla pods. The final blend of Dirty Bitch has flavours of fruit, spice and berries interplaying with chocolate, coffee and vanilla notes over smooth oak.
King Kong Barrel Aged Imperial Stout, 375ml, 11% ABV
Gorilla Brewing, South Korea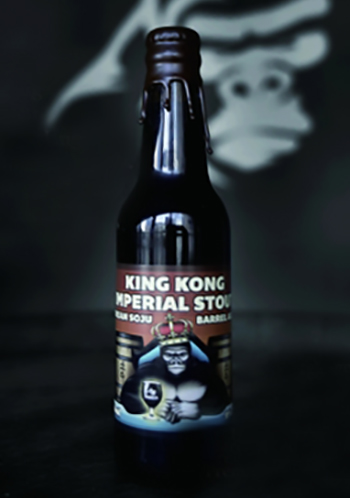 In December 2017, premium Korean soju producer Hwayo gave Gorilla Brewing some of their used barrels for the craft beer brewery to age their imperial stout. After one year, the result is King Kong, an 11% ABV soju barrel-aged imperial stout. The idea stemmed from Somaek, more commonly known as a soju bomb, where a shot of soju is dropped into a glass of beer. The brewery claims that this is the world's first ever soju barrel-aged beer.
The limited release bottles are currently available mainly in Korea, with some shipped to the US, UK, Hong Kong, Japan and possibly Singapore.
Pirate Life X Limeburners Whisky Barrel Aged Stout, 750ml, 8.6% ABV
Pirate Life Brewing, Adelaide, South Australia
[Main picture above]
The Whisky Barrel Aged Stout culminated from an impromptu tasting (of whisky and beers) between Cameron Syme, founder of Great Southern Distilling Company which produces Limeburners Whisky, and Michael Cameron, founder of Pirate Life, at the brewery in 2016.
Pirate Life brewed a full-bodied stout specifically for this collaboration, one that is mellower, less bitter and slightly sweeter than their core range version to offset the astringency from oak, and using earthy EKG and Fuggles hops to compliment the vanilla from the barrels, chocolate notes from the malts and the sweetness of the whisky. Aged in Limeburners' American Oak whisky casks, the released beer is a solera-like blend of 2 year old, 6 months and 3 months old barrel aged beers.
Expect a rich and complex beer with vanilla, chocolate, honey comb and a touch of smoke in the silky sweet nectar. Only 4800 bottles available. First released in Singapore in January 2019.
Supplication, 375ml and draft, 7% ABV
Russian River Brewing, Santa Rosa, California, USA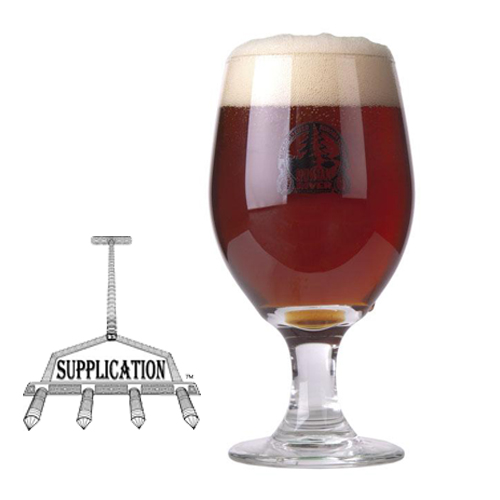 This brown ale is aged in used Pinot Noir Barrels from Sonoma County wineries for an average of 12 months with sour cherries and brettanomyces, lactobacillus, and pediococcus bacteria. The beer pours slightly hazy amber from aging on cherries and is one that sours lovers would appreciate. Tongue-curling tart cherries and a punch of acidity hits the palate on first sip, followed by brett funkiness, some spiciness and oak, and red-wine like finish. It is an intense and complex beer, and makes you eager for the next sip. Don't get into it if you're not prepared to commit or share!
Canadian Breakfast Stout (CBS), 355ml, 11.7% ABV (only released annually in December)
Founders Brewing, Grand Rapids, Michigan, United States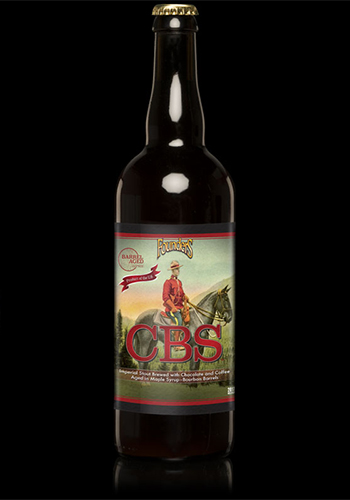 Released annually, Founders Canadian Breakfast Stout is an imperial version of their regular Breakfast Stout with additional coffee and chocolate (the same base beer as their highly rated KBS) aged in bourbon barrels that were previously used to store maple syrup.
Roasted coffee and chocolate notes with rich maple syrup make this a breakfast beer to wake up for!
Thornbridge Love Among the Ruins, 750ml, 7% ABV
Thornbridge Brewery, Derbyshire, England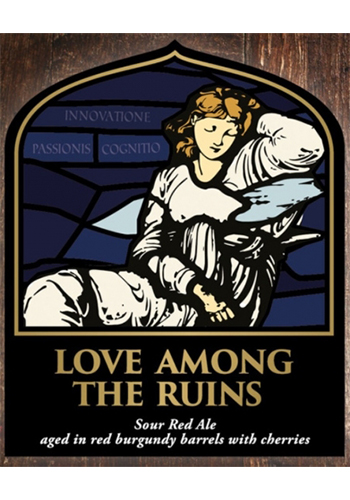 Thornbridge Brewery's modern take on a sour ale, with complexity achieved through barrel aging. Brewed using a Belgian yeast, the base beer was then aged in red Burgundy barrels with cherries for over a year with brettanomyces, lactobacillus, and pediococcus cultures added at different stages of the ageing process. The result is a complex beer that is still rich and fruity, complimenting the sharp sourness while letting the malt and yeast characters come through. Funky, dry, oaky with red wine notes, this invigorating beer makes you want more!
Love Among The Ruins was a gold medal winner in the Wood & Barrel Aged Sour category at the 2016 World Beer Cup.
- T -