We all need some consolation after a two-month lockdown. Though life seems to be slowly getting back to normal (what's normal aye?), there are challenges ahead and we are facing them head-on, real time.
Bars have been super creative these two months and some are putting a little more love. We found a few special ones to highlight here that hopefully puts a smile on your face. One thing we have to be certain, is that we will get through this and soon, the bars will be ready to welcome us back again.
In the meantime, hang in there, have a drink.
Read: List of drinks delivery services
Special: Free snacks and shaker
The Bartender's Experience kit is all you need for a date night. It comes with 3 cocktails and their garnishes (each serves two), a packet of house-roasted spice nuts and a polypropylene cocktail shaker. Choose from all-time classics such as Gimlet, Dry Martini, Classic Margarita, Cosmopolitan and Negroni. Delivery charges apply or self-pickup.
Watch: How to unpack takeaway cocktails
---
Special: Free single origin chocolate
Order from their care packages that consist of a bottle of spirit and mixers, or have them tailor your drinks. Otherwise, there is a selection of 12 Asian-inspired cocktails like Blushing Melon, Butterfly Effect, Blue My Mind and their popular Guinness Negroni in 100ml or 140ml bottle. For more than 10 cocktail order, the kit comes with single origin chocolate by local artisan Chocolate Concierge. Delivery charges apply.
---
Special: Next day free delivery nationwide and free merchandise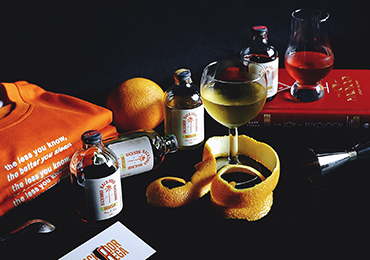 The kit comes with garnish, a QR code to their in-house playlist, a pin and merchandise. Order within Penang comes with ice. Discover flavours unique to the island's heritage like 1794 and Chrysanthemum, house signature Kelapa Hotak, Chinese ingredients in Winter Soul and Asian Negronian and more. Free delivery nationwide with no minimum order.
---
Special: Non-alcoholic options and cigar pairing
The cigar specialty bar has packaged some attractive sets ready for chillout sessions. Choose from their fine selection of Cuban cigars, have them paired with spirits by the dram or hot chocolate. On top of their regular curated spirit pairings, they take care of the teetotallers by having a limited special pairing set like Choco Mix with Nicoya Fuerte's. Pick up cognac, rum and whisky by the drams at 10% off or by the bottles and get cigar recommendation by their in-house expert.
---
Special: Limited edition spirits by the dram and aged cocktails
Miss whisky tasting flights? The whisky bar that has a library of limited edition spirits is making this possible by delivering flights bottled in dram size to you. This way, the very special bottles are much more affordable and tasting sessions are now accessible at home. They also offer aged cocktails so plenty of options for a sophisticated home bar night-in.
---
Special: National classic and rebate for returned bottles
The only bar that serves our Malaysian classic Jungle Bird cocktail by delivery. Pioneer in cocktail delivery service, the rumah rum has a whopping 24 cocktails in their menu and pack their pre-mixes in recyclable bottles that come with notes and a house DJ playlist. Other than their staples that highlight local ingredients, 10 more have been added with flavours that pack a punch like Fuego Mango, It's Breakfast Innit, Klearly A Scotch Colada and Way Down In Kokomo.
- T -