Carlsberg Brewery is appealing for the removal of breweries from the negative list in the National Security Council's pandemic control SOPs and be allowed to operate when Phase 2 of the National Recovery Plan begins.
Breweries in Malaysia have been put under the negative list since the Enhanced Movement Control Order (EMCO) in June 2021. The movement restriction order saw the whole nation placed under lockdown with only essential services including food and beverages be allowed to operate.
Beer, however, is considered non-essential despite brewing being regulated by the Malaysia Food Act 1983.
All breweries are located within Selangor, the state with the highest daily number of infected cases, which accounts for at least half of the total reported cases nationwide. However, according to the Deputy Prime Minister, the country could move towards Phase 2 by early August if there is positive progress in the vaccinated rate.
Preparing to enter Phase 2
Carlsberg Malaysia in a press release last week stated that it has "fully sponsored vaccinations for 600 employees and third-party vendors towards its goal of having 100% of its on-site workforce fully vaccinated by the end of July or early August, providing a safe workplace in preparation for reopening when permitted."
The brewer's Klang Valley based employees and contractors have received their first dose of Sinovac vaccine on 9 July under the Selangor Vaccine Programme (Selvax), and will receive the second dose on 30 July to complete their vaccination course.
Employees in the rest of the country including Sabah and Sarawak will start receiving their first dose starting July as well.
The lockdown's impact on the economy
The brewery's press release further stated that:
"According to members of the Confederation of Malaysian Brewers Berhad (CMBB), the brewing industry contributed more than RM2 billion in direct and indirect taxes during the 2020 financial year. Tax contributions fell by RM420 million in 2020 compared to 2019 – a drop of 17% – which stands to decrease further in 2021 with prolonged lockdowns. This does not yet account for the losses in revenue or tax contributions by around 35,000 Malaysian businesses which rely on beer as a source of income, according to CMBB estimates,"
This money could have been used to contribute towards rebuilding the nation's economy, instead of eating into taxpayers' own money and savings.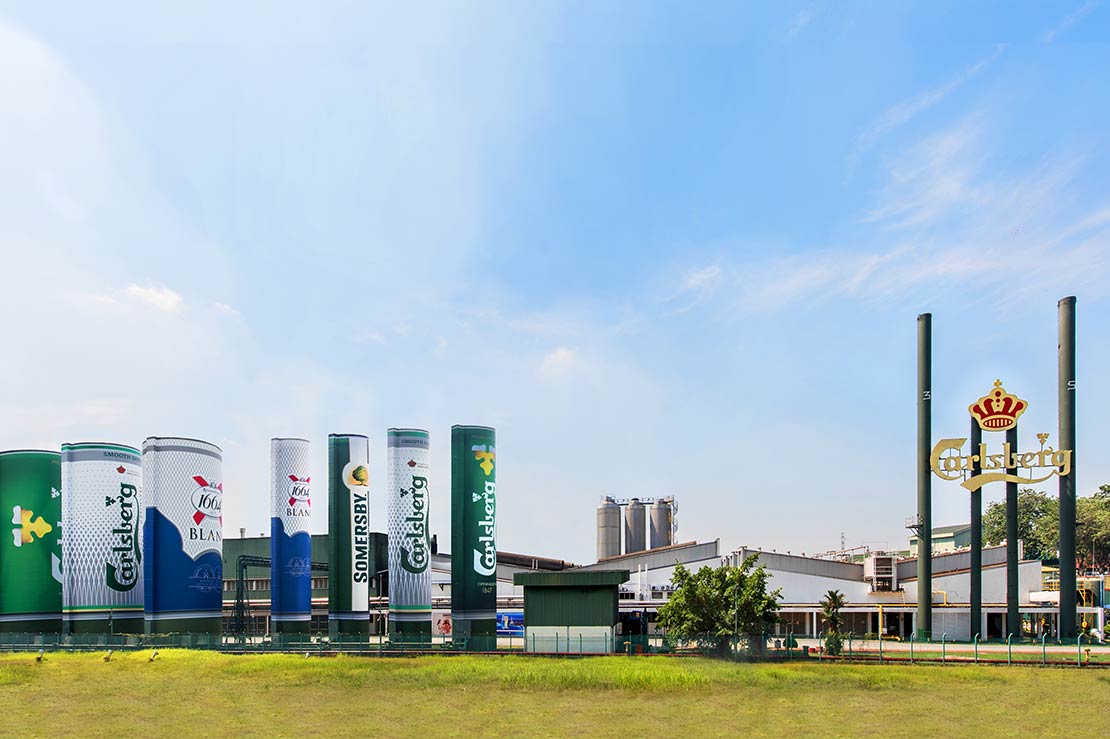 Opportunity for illicit alcohol trade
In Selangor, the alcohol section in supermarkets and convenient stores were seen to have been cordoned off despite the announcement by Deputy Domestic Trade and Consumer Affairs Minister that the sale of liquor at outlets that have the licence to sell liquor is allowed.
Even though retail outlets in Kuala Lumpur and other states continue to be allowed to sell liquor, breweries have been banned from shipping out their stock to refill the shelves. The lowering of supply in the market is giving opportunities for the illicit alcohol trade to penetrate, which could pose public health risks from unregulated contraband.
"We fear that a prolonged suspension will lead to an inevitable shortage for domestic markets and embolden illicit alcohol trade, posing a public health risk from unregulated contraband. As an international brand with a long history in Malaysia, we are also concerned that the ongoing disruption to our export sales could jeopardise national revenue and our competitiveness as an export production hub, especially if our export customers permanently switch to sourcing from neighbouring markets." said Stefano Clini, Managing Director of Carlsberg Malaysia in the press release.
More impact on the economy
Another concern is the loss of revenue from export sales. As the biggest brewery for its line of beers in the region, Carlsberg Brewery has been the main supplier of their beers to neighbouring countries. Disallowing shipment means a disruption of export sales, which means the country is losing out on this huge revenue. Again, money that could be used to rebuild our economy.
The production process in commercial breweries is mostly automated, requiring only a low number of on-site personnel during shifts. Carlsberg Brewery states that it has an average workplace density of 200 square meters per employee per shift at its brewery, while the required safety distance between two persons is 1 metre.
What am I missing?
If the brewery business is under the purview of an essential sector but being cast out due to reasons unexplained, continues to comply with the SOPs, and even goes further by taking their own initiative to vaccinate not only their employees, but contractors who are in the supply chain, there is really no reason to disallow them to reopen.
Unless of course, the reason is a personal one from the policy makers, who don't seem to care about lost jobs and income of those who are engulfed in the domino effect from this ban.
Think about the cash it can generate to help our economy, revenue that the country is in dire need of so that people don't have to eat into their own savings for survival.
I can't think of anything negative or detrimental for breweries to re-open. What am I missing? You tell me.
- T -