Giri Pancha from The Pawn Room has been crowned winner of the Campari Bartender Competition Malaysia 2019 on 2nd December. Pancha (on crutches during his presentation) won against 15 other contestants and will be flown to Milan to compete in The Asia Regional Final between 19th to 22nd January 2020.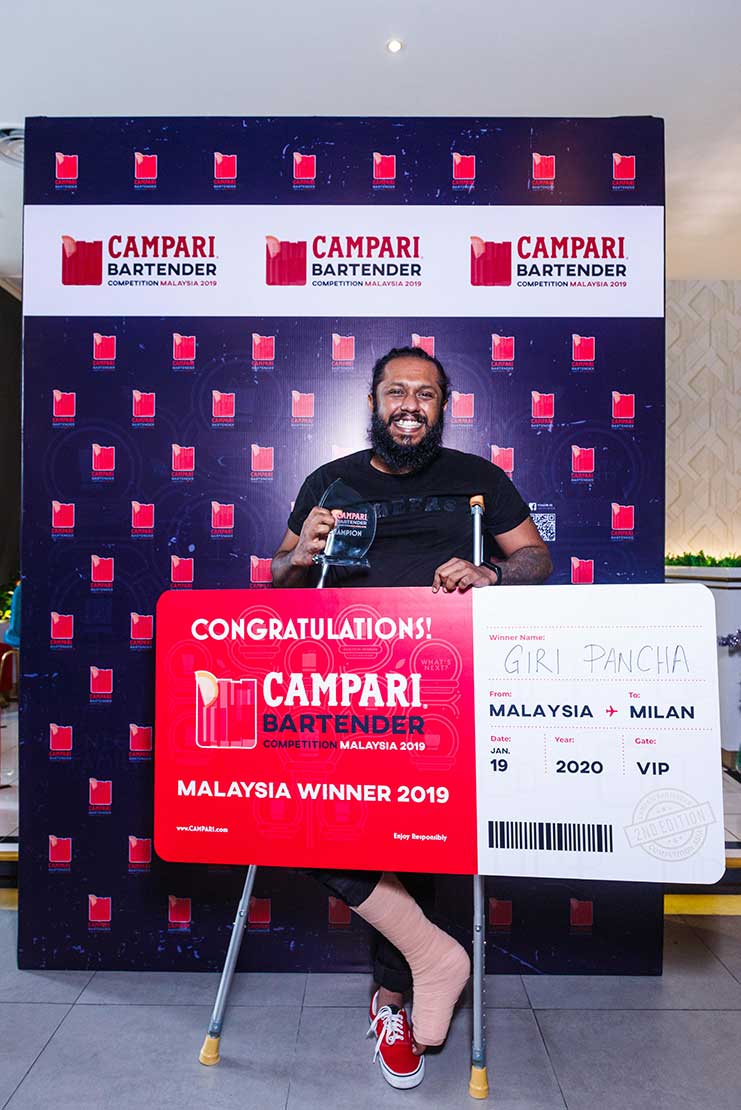 Pancha's cocktail is a twist of the classic Negroni, a recipe that is a hundred years old. The inspiration for his cocktail "Cameron" stemmed from his memory of family trips to Cameron Highlands, a mountain region in the centre of Malaysia famous for growing fresh fruits, flowers and tea. Pancha's father, who loves greenery and nature, would take the family to the flower gardens, farms and tea estates there which has encouraged Pancha's appreciation for nature.
On exploring flavours to make this cocktail, Pancha says, "For me, it was after researching flavours that would play well with Campari. And I found that lavender and strawberry were some of the ingredients that blends well with it. From there, the idea of using Cameron Highland products came to mind."
The fresh ingredients unique to "Cameron" are the lacto fermented strawberry juice that uses strawberries and honey from Cameron Highlands, and lavender that gives the floral fragrance to the mix, complimenting the bitter citrus and root flavours of Campari. "What you get as a result are floral and fruity notes to uplift Campari," described Pancha.
Recipe for "Cameron"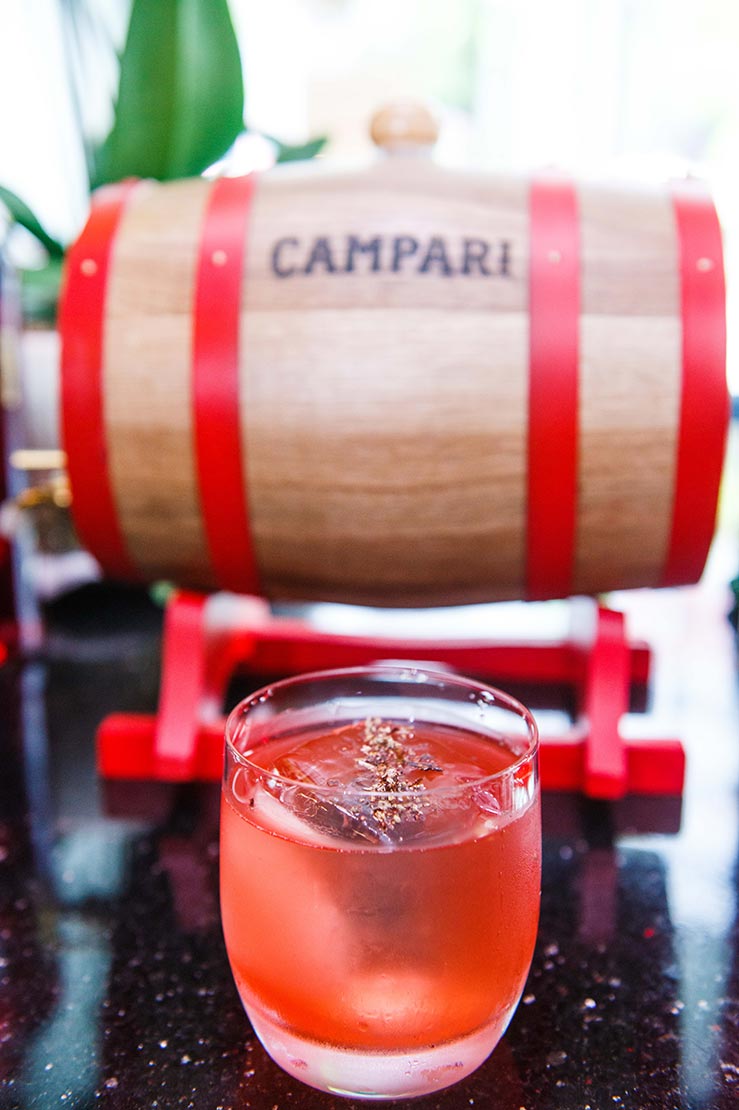 30ml Campari
20ml Lavender infused Cinzano 1757 Bianco
20ml Bankes Gin
40ml Lacto Fermented Strawberry Juice
The Campari Bartending Competition Asia 2019 received over 460 entries from 14 markets across the Asia region. Each entry came with a short video and sharing of inspiration behind their original cocktail. The champion in January will see the winner take home €3,000 and the winning cocktail will become part of the Negroni Family Tree for 2020.
Judges for the Malaysian final were Symphony Loo (Campari Group Regional Brand Ambassador), Ashish Sharma (Trigona Head Bartender, Four Seasons Hotel Kuala Lumpur), Junior Johari (Wet Deck, W Kuala Lumpur Liquid Manager) and Brian Foo (Management Associate, Rémy Cointreau Malaysia).
- T -