Spanish Old World wine Campo Viejo has arrived on our Malaysian shores! To officiate its arrival, Pernod Ricard Malaysia brought us on a wine and tapas trail in Changkat, Bukit Bintang where we tried two of the best things Spanish culture had to offer.
Nightlife hotspot Pisco Bar was our first stop and the tender Ibérico ham – which is a type of cured ham produced in Spain and Portugal – was paired with the Campo Viejo Tempranillo. The wine is easy on the palate as it's light and refreshing with subtle notes of vanilla and spices. It also went very well with Pisco's Cheluton de Buey which is the bar's signature charcoal-grilled bone-in rib steak with sea salt.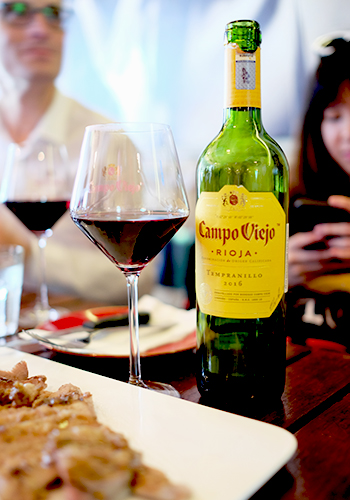 Next stop was the El Cerdo, an eatery that specialises in porcine dishes. Here, the Campo Viejo Reserva – a delicious balance of blackberries, clove, pepper, vanilla and coconut – is paired perfectly with El Cerdo's chorizo sliders and toasted brioche with escargot, Spanish bacon and bone marrow butter.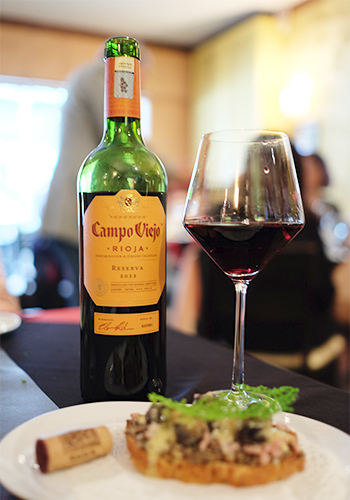 The Campo Viejo Gran Reserva was saved for last and what an end to the tapas trail it was! The ruby red liquid tasted of blackberries and plum with smoky, toasted woody notes as well as hints of tobacco. It was paired with Havana Bar & Grill's wagyu beef strips and Spanish meatballs served with spicy tomato sauce.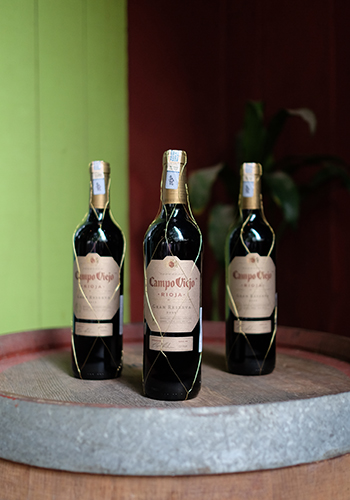 Don't worry, you'll be able to taste the selection too. Campo Viejo's wine and tapas trail will be open to the public on 15 May 2018, from 6.30pm to 9.30pm. Click here to get your tickets.
- T -