SEO Title:
Description:
Keywords:
Tags: Carlsberg, beer, Chinese New Year, Chinatown, Petaling Street
Petaling Street has traditionally been the place to visit during Chinese New Year every year by locals and travellers alike for its elaborate decorations, shopping and festive vibes. Having had a rather muted two years has severely devastated businesses in the area.
Carlsberg's 'Coming Together for a Smoother Year' campaign offers an avenue to experience contemporary culture, local gastronomic delights along with digital immersive experiences in hopes of attracting visitors to return to the once vibrant Petaling Street.
From 17th January to 13th February, Carlsberg has collaborated with REXKL and curated a one-month immersive CNY celebration to showcase customary performance, culture, food and beverage (F&B) at Petaling Street.
The premise will feature a fun maze bar created with Carlsberg crates, alongside an interactive digital wishing lantern area to input customisable CNY greetings or wishes. There is also an interactive Zodiac Wall in collaboration with fengshui master Joey Yap for tips on optimising abundance and prosperity for 'smoothness' and 'longevity' in the year ahead.
Carlsberg's partnership with the KL Hawker & Petty Traders Association on the other hand, aims to help traders in Petaling Street to get back on their feet. Through this collaboration, Carlsberg pledges support towards #SupportLokal to help hawkers and market vendors reclaim their glory days in both their lives and businesses.
By telling their stories, highlighting their obstacles and driving awareness about their authentic culinary delights via video features on social media channels, Carlsberg believes it can promote and encourage local tourists to come together and support these traders.
"Whilst things are slowly moving in the right direction, especially with the rehabilitation of Petaling Street, there is still much more to be done. Many of these businesses have been here for over a century, so it is no longer just about preserving livelihoods, but also conserving the history and rich culture of what these individuals bring to the area. We are extremely grateful to have a brand like Carlsberg leading the reigns," said Dato' Ang Say Tee, Chairman of Kuala Lumpur Hawkers and Petty Traders Association.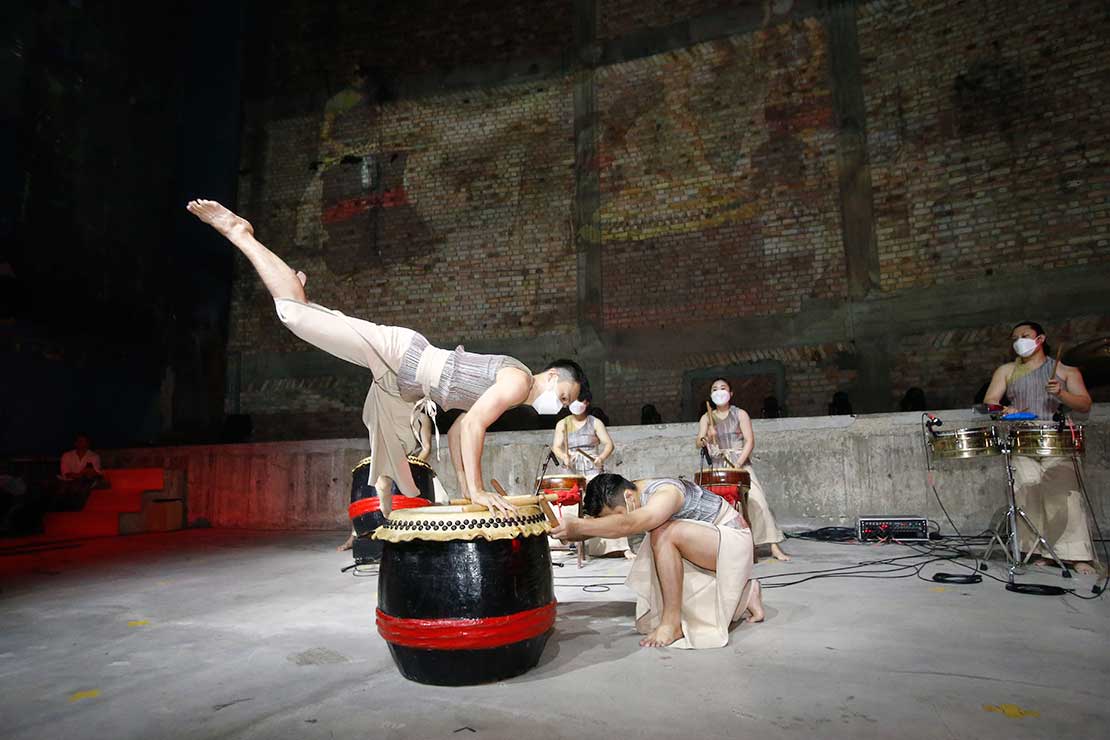 Hand Percussions performance during the launch of Carlsberg Malaysia Chinese New Year month-long campaign to attract visitors to Petaling Street.
Collaboration with fengshui master Joey Yap
Presented in the form of 12 videos, which also feature actor and comedian Jaspers Lai, best known
for his character "Bao YaGood", the Zodiac readings have been directed to focus on each specific sign, delivering unique insights, tips and advice on how consumers can navigate the new year to their benefit and enjoy smoothness and longevity together with friends and family. The customised Zodiac Sign videos for 2022 by Carlsberg and Dato' Joey Yap will be available from 5th January 2022 on their zodiac mini site.
Each Zodiac reading is also featured exclusively on Carlsberg's 12 unique playing card decks, with all 12 decks that make the full Zodiac set a collector's item this coming CNY.
The Carlsberg CNY limited edition cans featuring the Chinese character 'Fu' [福] and ancient Chinese Treasure ships are now available across all retailers, bars and restaurants.
From 27 December 2021 until 6 February 2022, stand to win premium Neoflam hotpot casserole sets, tiffin carriers, Dato' Joey Yap Edition playing cards, Neoflam glass container sets and up to RM888 in ang pow (cash) or in e-Wallet credits by submitting receipts from the purchase of beers and ciders by Carlsberg Malaysia. Look out for prizes and gifts with online purchases (Shopee), in coffee shops, bars and restaurants.
Additionally, redeem elegant red tiffin carriers with CNY motifs by The Tiffin Company worth RM79 by purchasing any six sets of 4-can pack or a carton of 1664 Blanc, Asahi, Carlsberg Special Brew or Connor's, plus you will receive an extra can of Connor's thrown in for good measure.
Flip the bottle cap of Carlsberg Danish Pilsner, Carlsberg Smooth Draught and Carlsberg Special Brew and look for the lucky chance to win one of the 6,000 ang pow's worth over RM3 million.
Limited edition CNY Gift Packs with Carlsberg brews and healthy snacks from Amazin' Graze are available online via Carlsberg's official stores on Lazada, Shopee, Pandamart as well as Potboy. All come with ang pow packets and two collectable Carlsberg Danish Pilsner and Carlsberg Smooth Draught designs of "Smoothness" and "Longevity", Asahi, 1664 Blanc, 1664 Rosé, Connor's Stout Porter, Somersby Apple Cider and Somersby Watermelon Cider.
For more information on ongoing Chinese New Year promotions and events, visit Carlsberg's CNY page.
- T -