[Photo by Nicky]
It's that time of the year when we send away the old year and welcome the new. Be it to celebrate that vaccines are available soon or to prepare us for the road to recovery, we hope a good Champagne helps to bubble up some positivity for you in the new year.
Sommelier Alison Christ shared a few tips with us on the selection of Champagne for any budget and how to get the most out of your bubblies.
FAQs
What is the proper way to ship Champagne?
Temperature sensitive products like Champagne and wine should be shipped in temperature controlled containers. When the shipment lands, good import companies plan ahead and let the Champagnes rest for several weeks because of the bubbles. When ordering from Champagne distributors, make sure they never send on a motorcycle as it will be shaken up, with high chance that the bottle will overflow when opened, even on the next day.
Is there any chance that a Champagne can be flat when opened?
Not likely and very rarely. If it does, it can be due to mishandling on the journey outside of the winery. The temperature change can cause the cork to expand, resulting in the fizz escaping.
Are sulphites always used in Champagne?
Sulphites are a natural preservative just like yeast and sugar.
It can appear in wine in two ways: one is naturally produced from the grapes during winemaking, which is a minimal amount. The other is added into the wine before corking especially into bottles. Wineries do this to stabilise the wine for long distance shipment.
Depending on how the wine is treated and shipped from the time it leaves the winery, temperature control is more important to preserving the original quality of any wines, including Champagnes.
Is flute the best glassware to consume Champagnes?
A flute is commonly used to drink Champagne from, but it is only for aesthetic purposes. The glass is designed for people who want others to see that they are drinking Champagne! You can only see the bubbles and nothing else.
A Riesling glass or a white wine glass are best for drinking Champagne. It helps you see and feel the bubbles, smell the aromatics and allows the wine to breathe.
What is the best way to store Champagne?
Store an unopened bottle of Champagne cold in a fridge at an average of 10°C. Opening it on ice helps to decrease the pressure and makes it easier to open. Depending on the type of Champagne, some can be warmed up as you drink, but do keep the bottle chilled in ice at all times.
How long can you store a bottle of Champagne once it's opened?
Champagne generally only lasts for one night in the fridge with a stopper. For best drinking enjoyment, preferably finish the opened bottle within one or two days. Also note that once opened, avoid opening and closing the bottle frequently as this will let out the carbonation more quickly, hence a shorter lifespan for your Champagne.
Does anyone decant Champagne?
Some special vintages aged for 10 to 15 years and complex Champagnes can be decanted. They are usually expensive. It's best to check the label and research from the winemaker's notes. However, non-vintage Champagnes shouldn't be decanted at all.
Recommended Champagne at 3 price points:
Likely to be drinking more than one bottle
Lombardi - Cotes de Bar - RM240
Axiome NV (70% Pinot Noir and 30% Chardonnay)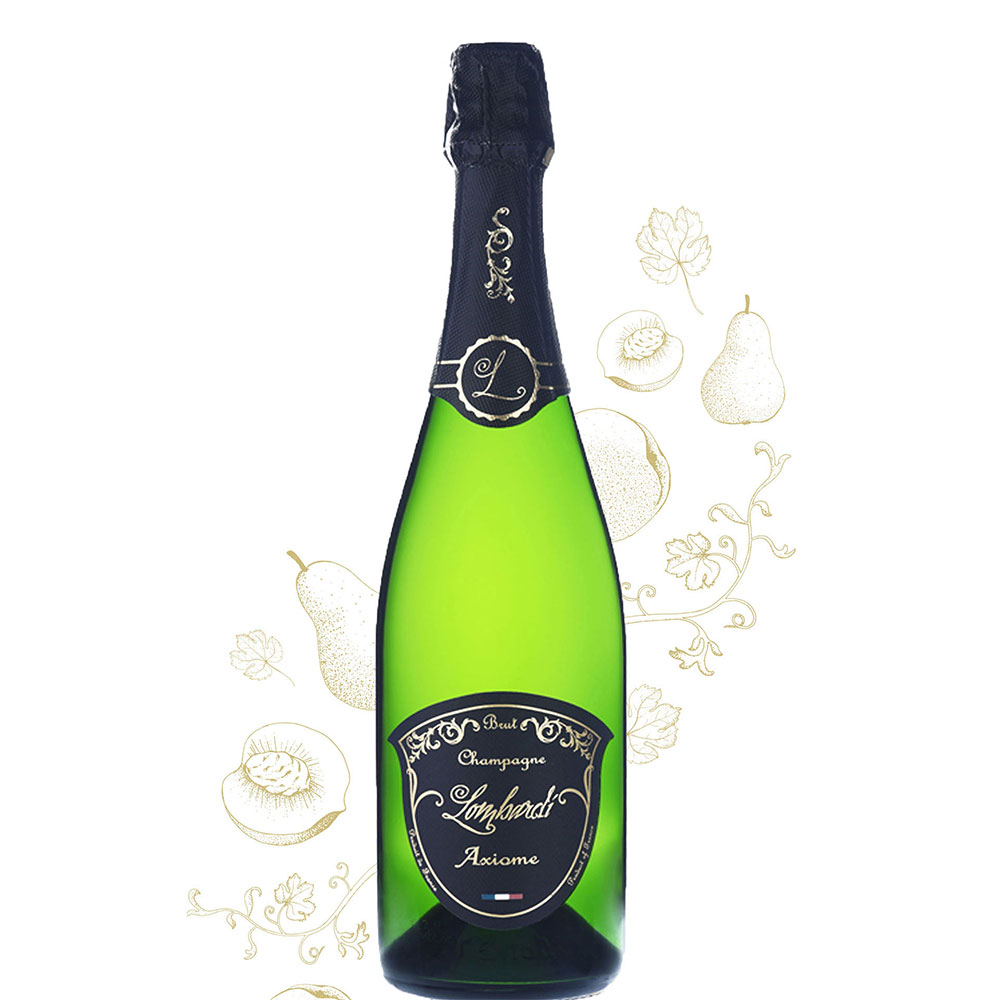 A relatively young brand for Champagne producers, Lombardi has made quite a name in the industry. The brand was started by Stéphane Lombardi who had been in the corporate world until 10 years ago when he decided to produce his own Champagne.
As an owner-grower for a couple of years now, Lombardi selects the grapes himself and applies traditional practices using responsible cultivation and natural elements in his wine making. From the landscape formerly known as "Les Côte des Bar " at 150-180 metres above sea level, the mostly limestone, chalk and clay soil combination gives the Champagne its peculiar minerality.
Axiome, Lombardi's non-vintage cuvee, is meant for everyday consumption and approachable in price. It is a young wine that is blended from multiple vintages for year on year consistency as it is the house style of the brand.
Tasting notes: Aged on its lees for 24 months which is longer than other non-vintage Champagnes, giving the wine its complexity. It is fresh with crisp minerality on top of the strawberry note coming from the pinot noir, making it a great aperitif Champagne. It can be consumed casually as everyday drinking, goes with the first course or starter of a meal and pairs with seafood such as oysters.
Splurge a little
Drappier Carte d'Or - RM320
Cuvee non-vintage (80% Pinot Noir, 15% Chardonnay and 5% Pinot Meunier)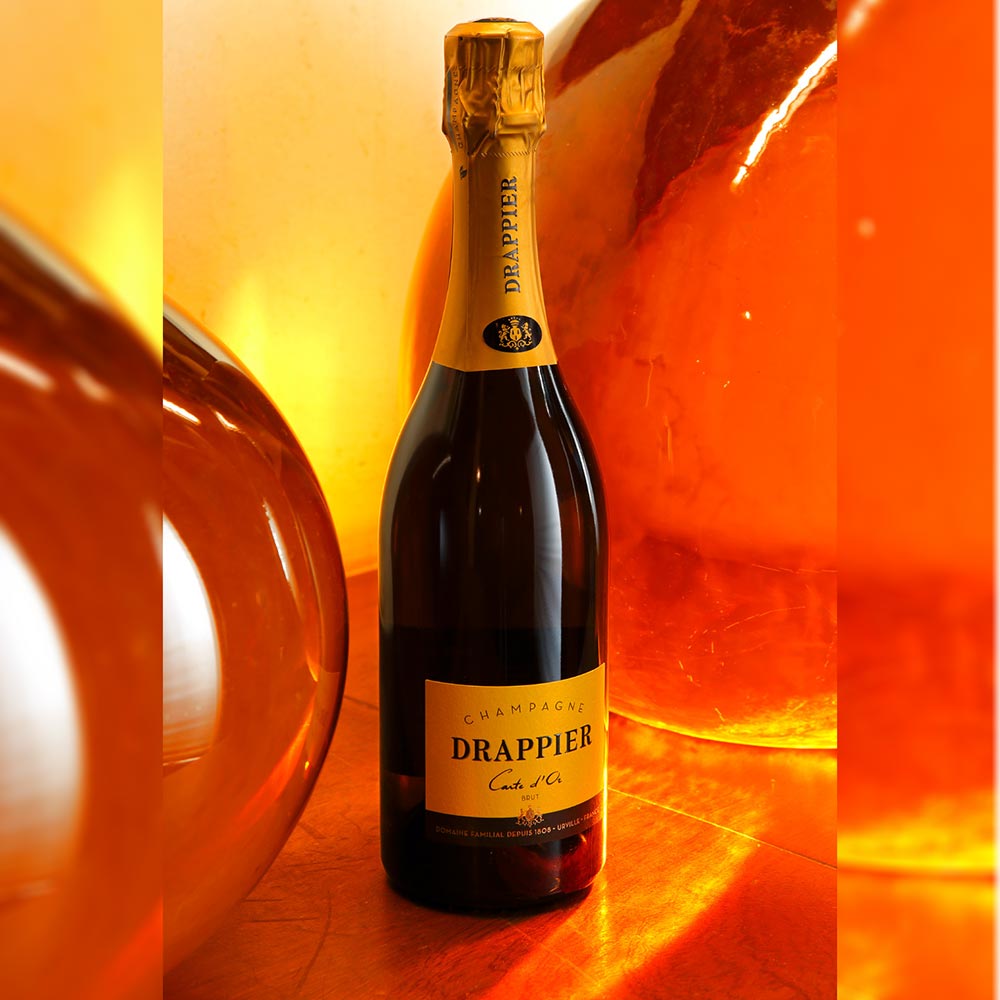 Located in Urville in the heart of the Côte des Bar, the vineyard has been in the Drappier family since 1808 and is now run by the 7th generation. They still practise natural ways of producing their Champagnes. The Drappier vineyard was the first to have planted Pinot Noir in the region since the 1930's and that variety now accounts for 70% of grapes they grow.
The Carte d'Or cuvee was launched in 1952 by André and Micheline Drappier, and André who is now 91 years old, has been drinking this Champagne every day since then! The Pinot Meunier was introduced by him in 1957 after the historic frost when 95% of the grapes were destroyed.
Tasting notes: Aromatic, strawberries, stone fruits and spiciness with very low content of natural sulphite occurring from production. Drappier is one of very few vineyards to ship their wine overseas without adding sulphites. The minerality and limestone character coming from the soil makes it great to go with seafood and oysters. It can go with the middle course of a lighter dinner such as white meat or fish of firm character and texture. Also ideal as an aperitif.
Drink like the royalty
Pol Roger – RM550
Blanc de Blancs 2012 vintage (100% Chardonnay)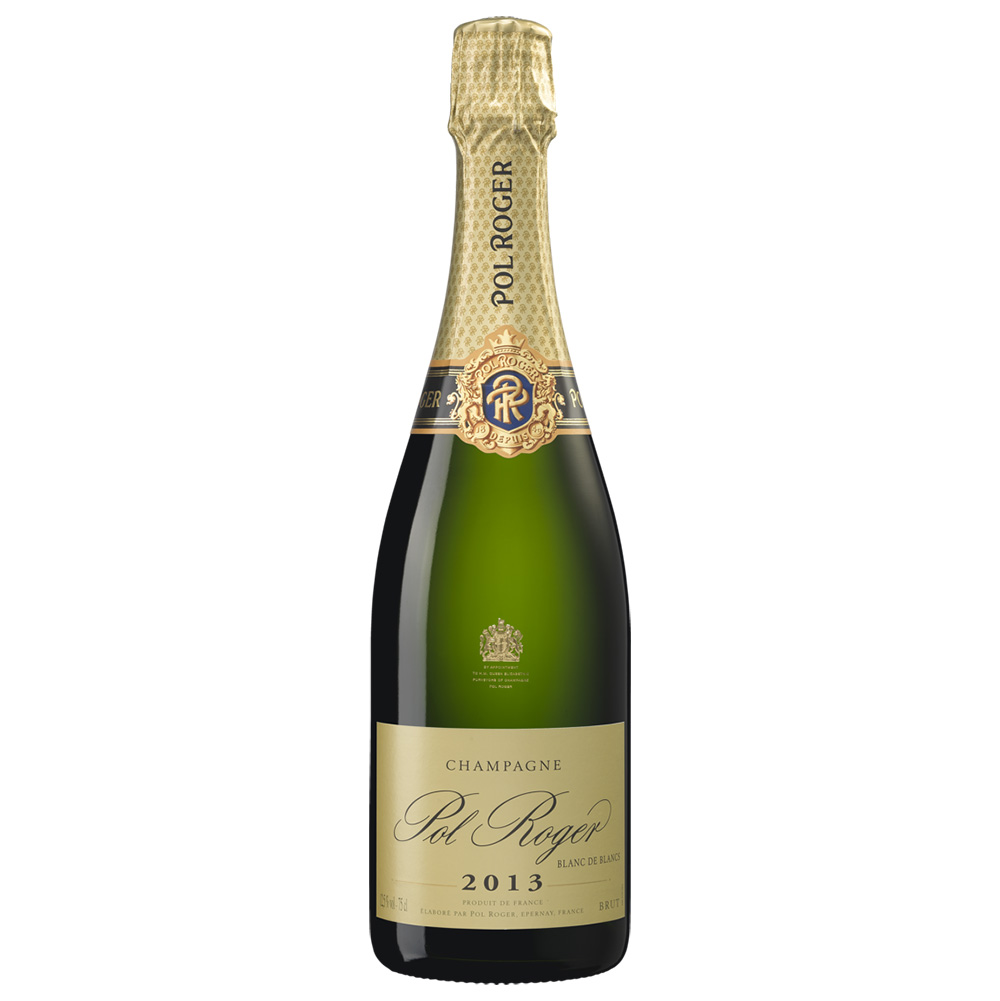 Pol Roger has a long history in wine making since starting in the 1800s. It is also a Champagne associated with the Royals as it is the wedding wine for the English royal family. Even Winston Churchill was a huge supporter of the brand.
Unlike the two Champagnes above that are Blanc de Noir (produced from red grapes), Pol Roger Blanc de Blancs uses 100% Chardonnay grapes. The Brut Blanc de Blancs 2012 is exclusively made from Chardonnays selected from the Grands Crus of the Côte des Blancs : Oiry, Chouilly, Cramant, Avize and Oger. Produced in limited quantities, this Cuvée has been aged for 7 years in their cellars before being released into the market.
Tasting notes: Dried fruits, hazelnut, touches of fresh citrus with aromas of peach and apricot. The rich and creamy body delivers a fine balance between bright acidity and complexity. The aftertaste is persistent but delicate and leaves a lasting impression of great refinement. This is a champagne bursting with elegance. This Champagne is a luxury celebration wine that is best sipped from a Riesling glass.
The above three wines are available for order from Alison at +60182363952.
- T -