This is the time when Kuala Lumpur is the most enjoyable, simply because the majority of the population has balik kampong (returned to their hometown) for the celebration of Chinese New Year. It could be a lonely time if you're left behind alone.
It sometimes can be inconvenient when eateries and bars are closed for the holidays. We have asked around for bars that create cocktails for this festive period so that you still get your booze fix during this special time of the year.
Kuala Lumpur
Beta - 163, Fraser Place, No. 10 Jalan Perak, 50450 Kuala Lumpur, Malaysia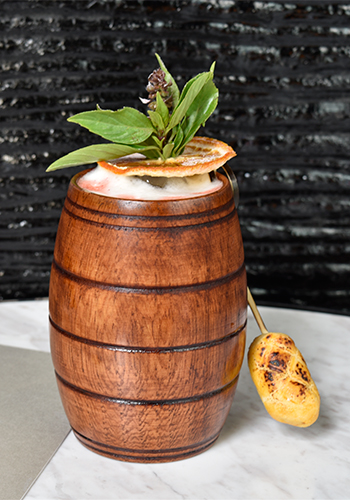 Barrel of Joy
(Ends 14 February 2018)
Jujube infused gin, jasmine flower infused Campari, Mandarin marmalade, lemon, spiced malt bitters.

El Cerdo - 43 & 45 Changkat Bukit Bintang, 50200 Kuala Lumpur, Malaysia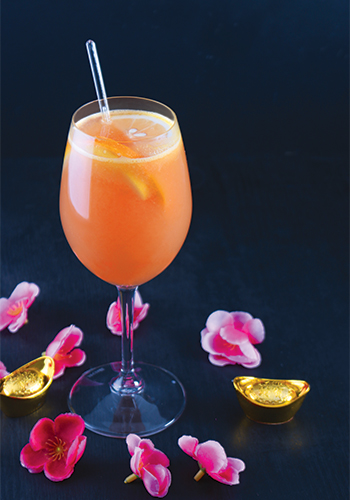 Golden Treasure Sangria
(Ends 2 Mar 2018)
Rosé Wine, Gin, Cointreau, Pineapple Purée & Mandarin Orange Juice
RM38/ Glass, RM69/ 500ml, RM130/ 1 Litre

Mai Bar - Aloft Kuala Lumpur Sentral, No 5 Jalan Stesen Sentral, 50470 Kuala Lumpur, Malaysia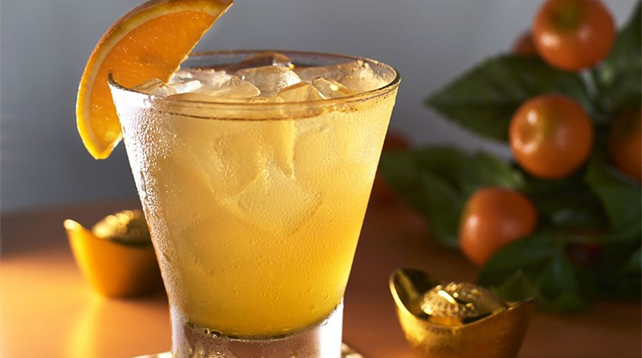 Ong Mali
(Ends 31 March 2018)
Vodka, Cranberry Juice, Pineapple Juice, Midori, Honey
RM30
Opium - 50 Changkat Bukit Bintang, 50200 Kuala Lumpur, Malaysia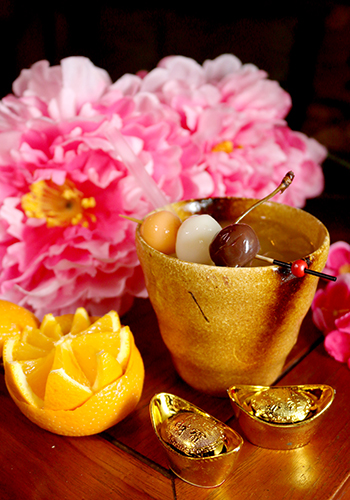 Doggy Style Cocktail
(Ends 2 March 2018)
Jackfruit Purée, Orange Juice, Orange Bitters, Cherry Brandy, Triple Sec, Cachaça 51
RM45
SouledOut (All outlets) – Sri Hartamas, Bangsar South, Ampang, TTDI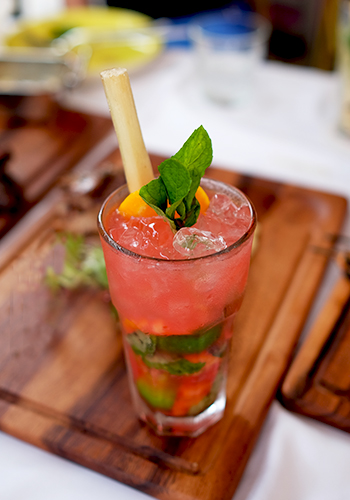 Mandarin Orange Mojito
(Ends 28 February 2018)
White rum, geraldine, soda, mandarin orange juice, sugar, mint
RM21++ each / BMW Hours (12pm – 7pm) RM11 / Mojito Trio RM55++

W XYZ Lounge - Aloft Kuala Lumpur Sentral, No 5 Jalan Stesen Sentral, 50470 Kuala Lumpur, Malaysia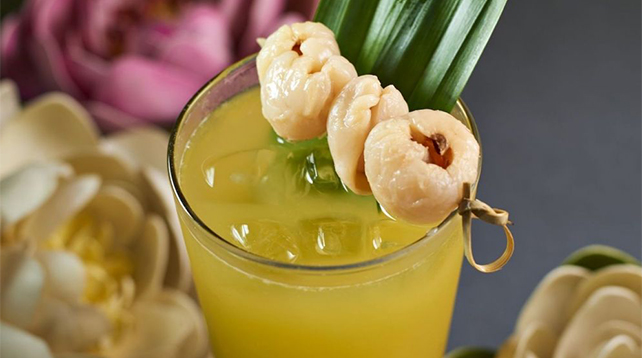 Good Fortune
(Ends 31 March 2018)
Whiskey, lychee syrup, lychee liquor, orange juice
RM30
---
Bangsar
AD Bar - 21A, Jalan Telawi 3, 59100 Kuala Lumpur, Malaysia

汪得福 Wonderful cocktail
(Ends 28 February 2018)
Gin, yoghurt liquor, lemon juice, vanilla syrup, dragon fruit
RM20

Coley - 8 Jalan Kemuja, Bangsar, 59000 Bangsar, Malaysia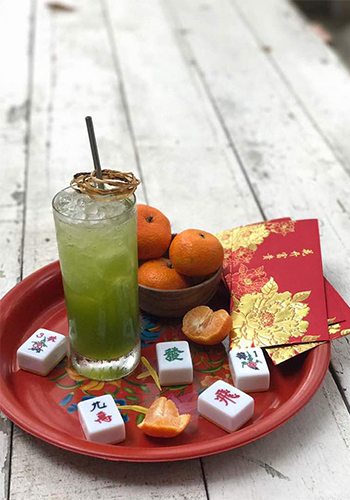 Fatt Choy Lemonade
(Ends 28 February 2018)
Olive oil vodka with bak choy lemonade (bak choy/ apple juice/ lemon & onion)
RM38
Three X Co - Level 3, Bangsar Shopping Centre, Jalan Maarof, Taman Sa, 59000 Kuala Lumpur, Malaysia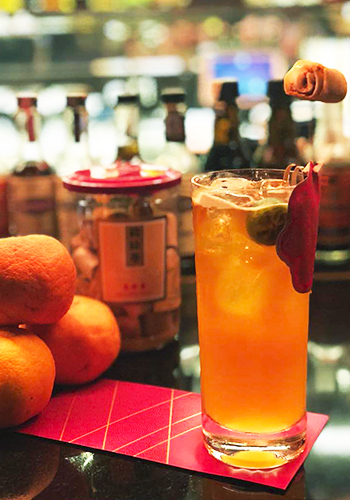 Rolling in Gold
(Available 22 - 28 February 2018)
Giffard Premium Apricot Liqueur, vodka, mandarin orange juice, passionfruit puree, oolong infused gin (float), chicken floss roll and calamansi garnish
RM45++
---
Damansara
Birch - Damansara City Mall, Jalan Damanlela, Damansara, 50490 Kuala Lumpur, Malaysia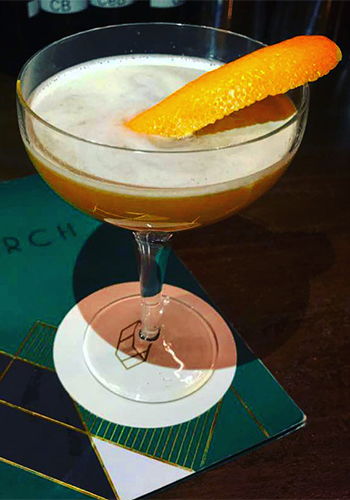 Dog Day Afternoon
(Ends 3 March 2018)
Colombo gin, oolong Tea, lemon, orange liqueur, aromatised wine, baiju

Jack Rose - B1, Wisma E & C, Lorong Dungun Kiri, Damansara Heights, 50490 Kuala Lumpur, Malaysia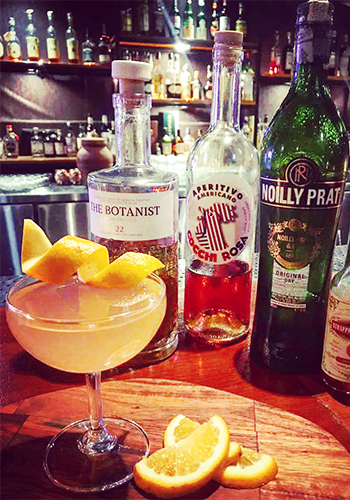 Orange Oasis
(Ends 3 March 2018)
Botanist Gin, bay leaf, orange, lemon, Cocchi Rosa, Noilly Prat Dry, honey, orange bitters

Mezze - 132, Jalan Kasah, Medan Damansara, 50490 Kuala Lumpur, Malaysia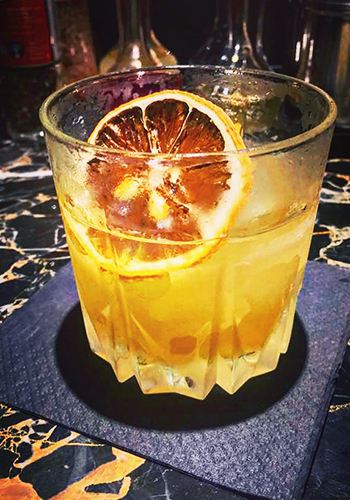 Barking Spider
(Ends 3 March 2018)
Bacardi 8YO, mandarin orange syrup, white chocolate bitters

Skullduggery - 2M Plaza Damansara, Jalan Medan Setia 2, 50490 Kuala Lumpur, Malaysia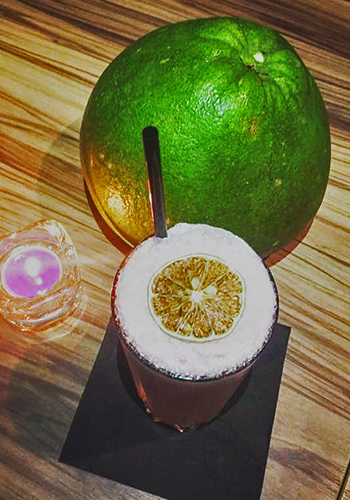 Gwai Lo Means Gringo
(Ends 3 March 2018)
Ocho Blanco Tequila, pomelo, lime, hibiscus, cream, egg white, soda
---
Petaling Jaya
Locker & Loft - 40A, Jalan SS 20/10, Damansara Kim, 47400 Petaling Jaya, Malaysia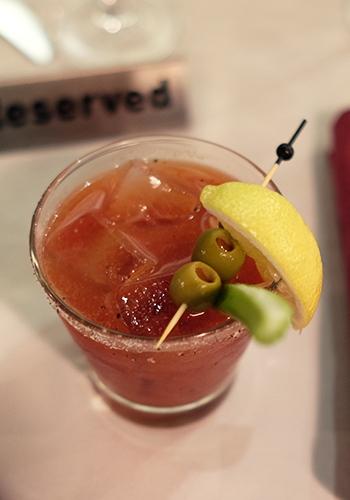 Babi Lu Mary
(Ongoing)
Bacon bakwa-infused tequila, tomato juice, lemon juice, brown sugar, Lea & Perrins, Tabasco, salt, pepper and olive brine
RM40++

Hyde at 53m - 53M, Jalan SS21/1A Damansara Utama, 47400 Petaling Jaya, Malaysia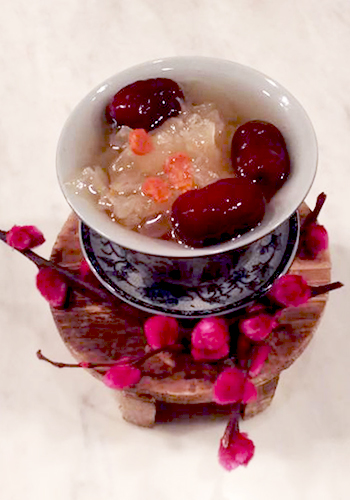 Prosperitea
(Ends 28 February 2018)
Martell NCF, Martini Bianco, chrysanthemum and red dates tea, honey, white fungus, goji berries
RM45+
Ru Di Fook - 2, Jalan PJU 5/4, Dataran Sunway, Kota Damansara, 47810 Damansara, Kuala Lumpur, Malaysia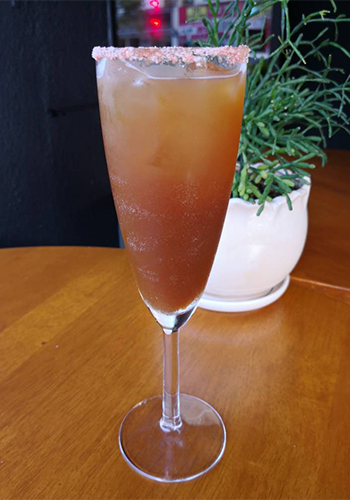 Hawthorn Prosperity
(Ends 28 February 2018)
Martell NCF, cold brew coffee, Mandarin orange juice, lemon juice, hawthorn sugar
---
Make one at home to surprise your guests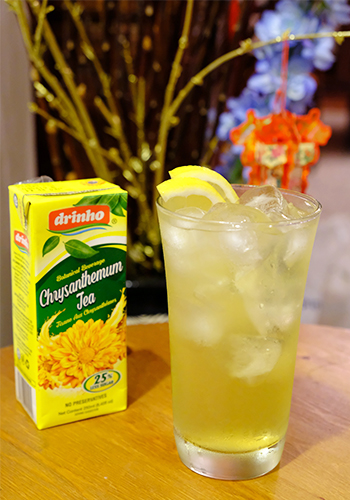 RAD Impressions' Guok Fa Collins
30ml Gin
60ml Chrysanthemum Tea soft drink
5 ml lemon juice
Tonic water
Method:
1. Pour the first 3 ingredients into a highball glass
2. Fill the glass with ice
3. Top-up with tonic water
4. Garnish with lemon slices or a lime wheel