(Middle of main pic.)
Whisky & Barley
CK Kho, Coley (Bangsar)
Ingredients: Whisky, barley water and lemon cordial
The popular drink of barley boiled in water normally served in coffee shops, hot or cold, with sugar or "kosong" (plain) now comes in an alcoholic version.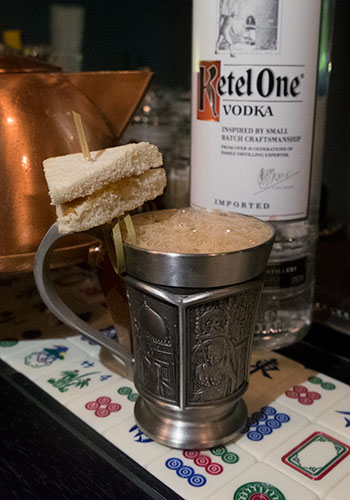 Teh Tarik Satu
Joel John Timis, Sparrow (Sunway Damansara)
Ingredients: Concentrated milk tea, Malta drink, Bailey's Cream, Ketel One Vodka, salt
A creation for the SEA Diageo World Class Competition held in June. The drink is a representation of the Malaysian culture for teh tarik (pulled tea), the local's go-to drink usually ordered with roti canai, kaya toast or nasi lemak.
Watch Video: How to make Teh Tarik Satu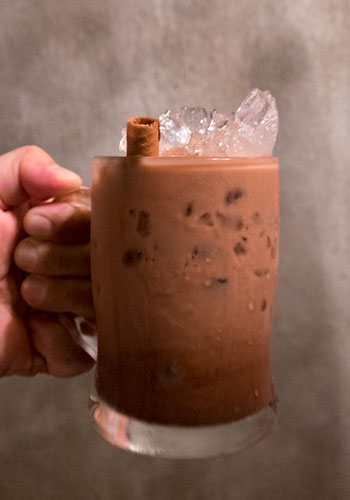 Brown Brown
Deepak Gill, Locker & Loft (Damansara Uptown)
Ingredients: Milo, vodka
It's Milo Dino with 2 shots of vodka. The original drink which is a favourite in mamak stalls, now makes an even better nightcap.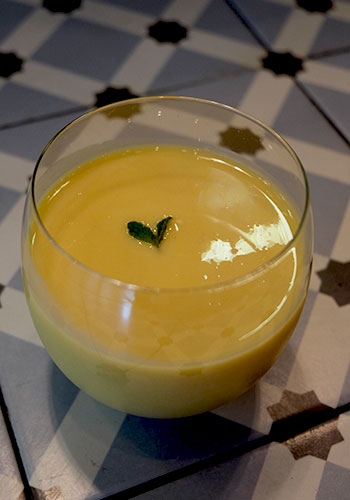 Malibu Mango Lassi
Herukh Jestwani, Fiercer Curry House (Publika)
Ingredients: Fresh mango blended, Malibu
The best selling cocktail at Fiercer Curry House. A witty idea by the owner. It also serves as a tongue soother if you are not a regular to spicy food.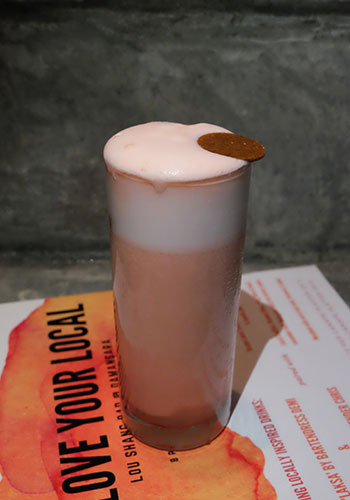 Bandung
Chris Saw, Lou Shang Bar & Café (Damansara Uptown)
Ingredients: Sailor Jerry rum, evaporated milk, rose syrup, grenadine, egg white, lemon, ice cream soda.
Meaning mixed in Malay, the drink is a creation based on the rose syrup drink (sirap bandung) normally served during celebrations in Malay homes. The garnish is a piece of shan zha bing, a childhood snack made of hawthorn.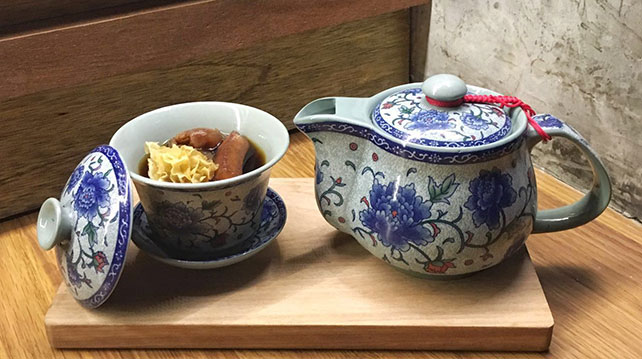 Serenity (Herbal Tea)
DemiTria Dana Paramita, Lou Shang Bar & Café (Damansara Uptown)
Ingredients: The West Wind Gin (The Sabre), KwaiFeh Lychee liqueur, Luo Han Guo Extract (Luo Han Guo + WinterMelon)
Luo Han Guo is a fruit that is 300 times sweeter than sugar and has been used in Chinese medicine as a cooling drink. Normally prepared with Air Mata Kuching (longan water boiled with luo hang guo and winter melon). Mixing it with gin spices up the drink while the lychee adds a floral note. Can easily go overboard with this cocktail.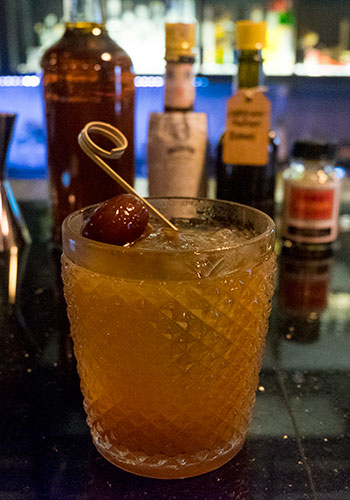 Wong Lou Kat (Herbal Tea)
David Hans, Ojos (Jaya One)
Ingredients: Bourbon infused Chinese herbs, licorice, hong zao, gei ji and chrysantymum, Pi Pa Gao made with honey and herbs, Angostura and Chrysantymum bitters
Wong Lou Kat is a Chinese herbal tea that is strong and bitter. It's drunk to cool the body when a fever breaks. This daring concoction is a twist on the Old Fashioned using a beverage familiar to the local palate.