Soda and canned drinks have been getting a bad rep for containing high sugar, artificial colourings and lab created flavourings. Let's be honest, we all love the fizzy sweet dose once in a while, the only thing holding us back is the health effect of possible diabetes, obesity, tooth decay, heart disease… ok, scary.
But what if all these bad things are no longer an issue, and you can now indulge in having a good canned drink absolutely guilt-free? What's more, I am talking about sodas spiked with craft liqueurs. Something they call hard seltzer in the United States, except this brand make their cocktails first before injecting carbonation into the cans, instead of alcohol with added carbonated water and fruit flavouring.
Canning cocktails is not a fresh idea, but to can fresh cocktails and keep it drinkable after 9 months without artificial flavourings can be a challenge. Los Angeles start-up, Vervet, has found a way to do it. Good taste, sustainable and all that.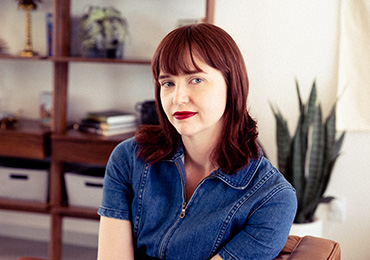 I did an Instagram Live session last week with co-founder of Vervet, Hope Ewing, about their line of sparkling cocktails in cans (and we shook some drinks together as well). The brand is named after the monkeys with black faces and grey body hair, because the friendly (and bibulous) creatures on the beach like to steal drinks, and Vervet's canned drinks are designed to-go, to be taken outdoors including to the beach, picnics and pool. Apt.
They use craft spirits, shrubs and homemade liqueurs, carbonated and canned at 8% in 355ml/12oz cans. These are drinks that you can have a few of but not topple over and neither are they compromised on the quality of ingredients and flavours.
Founded by four friends specialising in different fields, Vervet set out to create hand-made craft cocktails in small batches using quality ingredients sourced locally as much as possible, especially those that reflect the culture of California.
With over a decade's experience as a bartender under her belt, Ewing, who is the Chief Product Officer, creates all the recipes, including the research and development of ingredients incorporated into the drinks.
Ewing also wrote Movers & Shakers: Women Making Waves in Spirits, Beer, and Wine on tips and advice for bartenders. You can follow her on Instagram and read her blog here.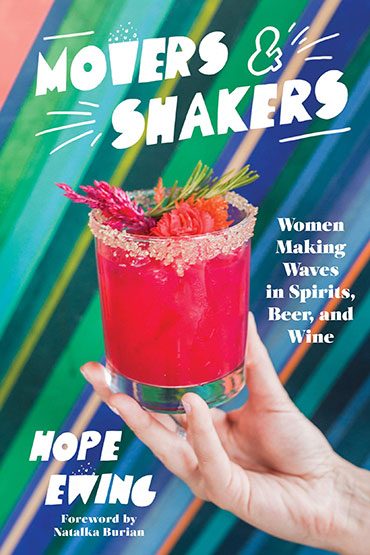 The other partners include Tuan Lee (CEO), Rob Fieldhouse (Chief Creative Officer) and Alex Rosenblum (Chief Counsel). You can read all about them here.
The facility they use for canning is owned by Ventura Spirits Company, who let them experiment with making their own liquors. It helps to reduce cost because craft doesn't have to be pricey. The bianco vermouth in the Angelicano, celery bitters in the Pale Mary, aperitivo in the Sundowner and prickly pear vodka in the Tiki Tea are just a few examples that show the extent of Vervet's innovative spirit.
Vervet currently produce four cocktails – the Tiki Tea, Angelicano, Pale Mary and Sundowner. All are made in small batches using as much locally sourced quality ingredients, including making their own bitters and liquers, resulting in fresh tasting and complex cocktails.
Tiki Tea (tart, sweet-ish, fizzy) is inspired by the under-appreciated Filipino bartender who was shaking drinks since the beginning of the Tiki era in Hollywood, Ray Buhen. His bar Tiki-Ti was opened more than 80 years ago and is currently run by his son and grandson, still mixing the 94 drinks on the menu serving only 12 seats each time. Tiki Tea has prickly pear vodka with lime, oolong tea, allspice, ginger, clove and vanilla. Gluten free and vegan friendly!
Angelicano (citrus, bitter, bubbly) is a Vervet's riff of the Americano. It's a cocktail that bartenders want in a can. Vervet's version uses native Californian ingredients including their own red bitters (which includes cochineal extract from scale insects that feed on cacti for natural red colouring) and bianco vermouth (made from Californian white wine with anise and hibiscus) and topped with soda. The name is a play on native Los Angeles, Angelenos and the cocktail Americano. Gluten free.
Pale Mary (savoury, herbal, bubbly) is a clarified Bloody Mary, their savoury option with amped up herbal notes from their home-made celery bitters and habanero for a spicy kick. The base is a citrusy botanical California gin to add more flavour. It's made for a savoury punch to your brunch. If you like tomatoes, this is for you. This is also vegan friendly.
Sundowner (fruity, tangy, fizzy) is a combination of an alcoholic kombucha with a red wine tanginess. This one, like the Angelicano, uses their homemade red bitters (with cochineal extract), fresh strawberry and rhubarb shrub with champagne vinegar, spiced with grains of paradise. There is also vanilla and caramel notes from the oak chips. It sounds enticing but you have to tell me when you've tried it. Gluten free.
Vervet sparkling canned cocktails are now only available in California and can be found in retailers there. They can also be ordered online with delivery to anywhere within the state.
- T -