Beer lovers, there is now a game that speaks your language.
"Dude, where is my beer" is a simple point and click adventure game that is full of humour with a nostalgic game interface.
The story of the game revolves around the world of snobby craft beer drinkers and hipsters, where finding an old-school pilsner is close to impossible.
You as an old geezer in the game have to solve beer-related puzzles and mysteries of an elusive world where pilsner is nowhere to be found, while figuring out which stage of drunkenness (represented by a beer-o-metre) to be at to get through the game.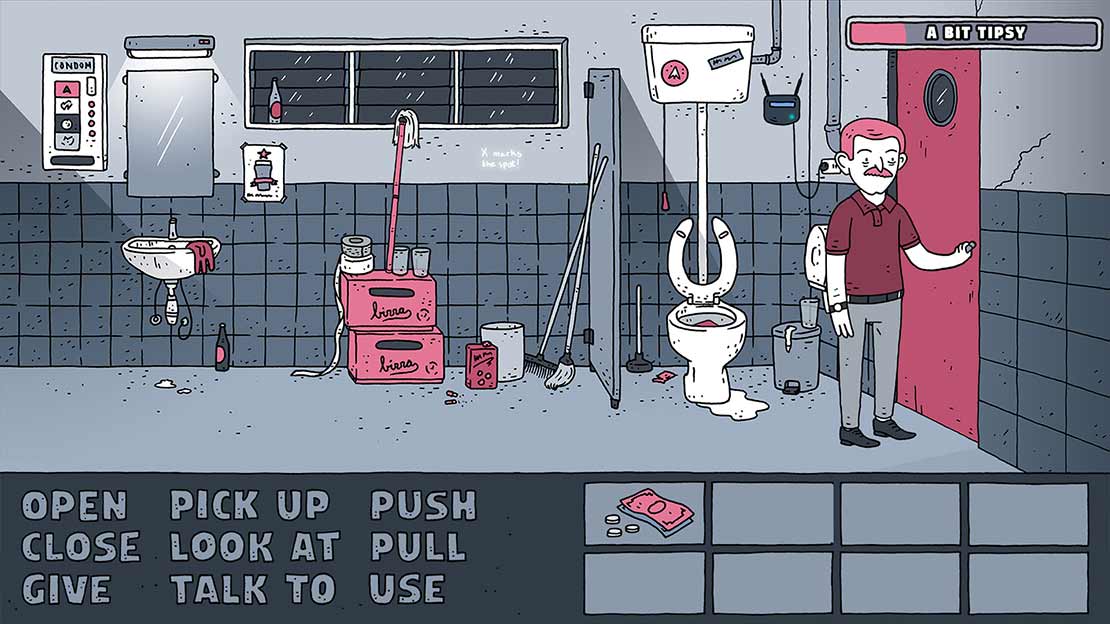 Nostalgic point and click interface
The independently developed hand-drawn game was created by two friends brought together by chance on the internet. Arik Zurabian hails from Norway and Edo Brenes comes from Costa Rica. The original soundtrack is by David Børke.
After a few conversations and a failed crowdfunding campaign, the project that was supposed to be completed over a few months - had these two passionate individuals work on it themselves over two years.
The result is a sincere piece of work that the creators believe is much needed in this world.
I had a lot of laughs playing this game. It took me some time to figure out what I was doing and reading the walkthrough certainly helps. After a while I got the hang of it and it was enjoyable as a Sunday wind-down get away.
Every time I found a new item hidden somewhere in the game and when a puzzle is put together and solved, the satisfaction always deserves a crack of another beer.
The game is RM32 (USD14.99 in the US) on Steam and can be accessed from both Windows and Mac OS.
- T -