Now in its third year, The Fay Khoo Award for Food+Drink Writing has crowned the winners from a pool of close to 50 applicants from Malaysia, Singapore, the Philippines, Britain, and even as far away as Guatemala.
Three winners snagged the famous tiffin trophies – painted by Lisette Scheers from nala – at the ceremony hosted at The Black Kettle in Penang. In no particular order, the winners are:
Tan Poh Lin for The Taste of Goodbye, a story of a person who escapes a thunderstorm in the small town of Bentong, Pahang, finding solace in the kindness of strangers and the meals they prepared.
Lee Say Lor for Food Memories, a recollection of how shared late-night suppers with her family were as much an indication of love as the affection that her very traditional Chinese parents didn't express.
Damyanti Biswas for Khowa, a Singapore-based writer who shared about growing up with her grandmother, and the memories of her homemade Indian sweets, wit, and wisdom.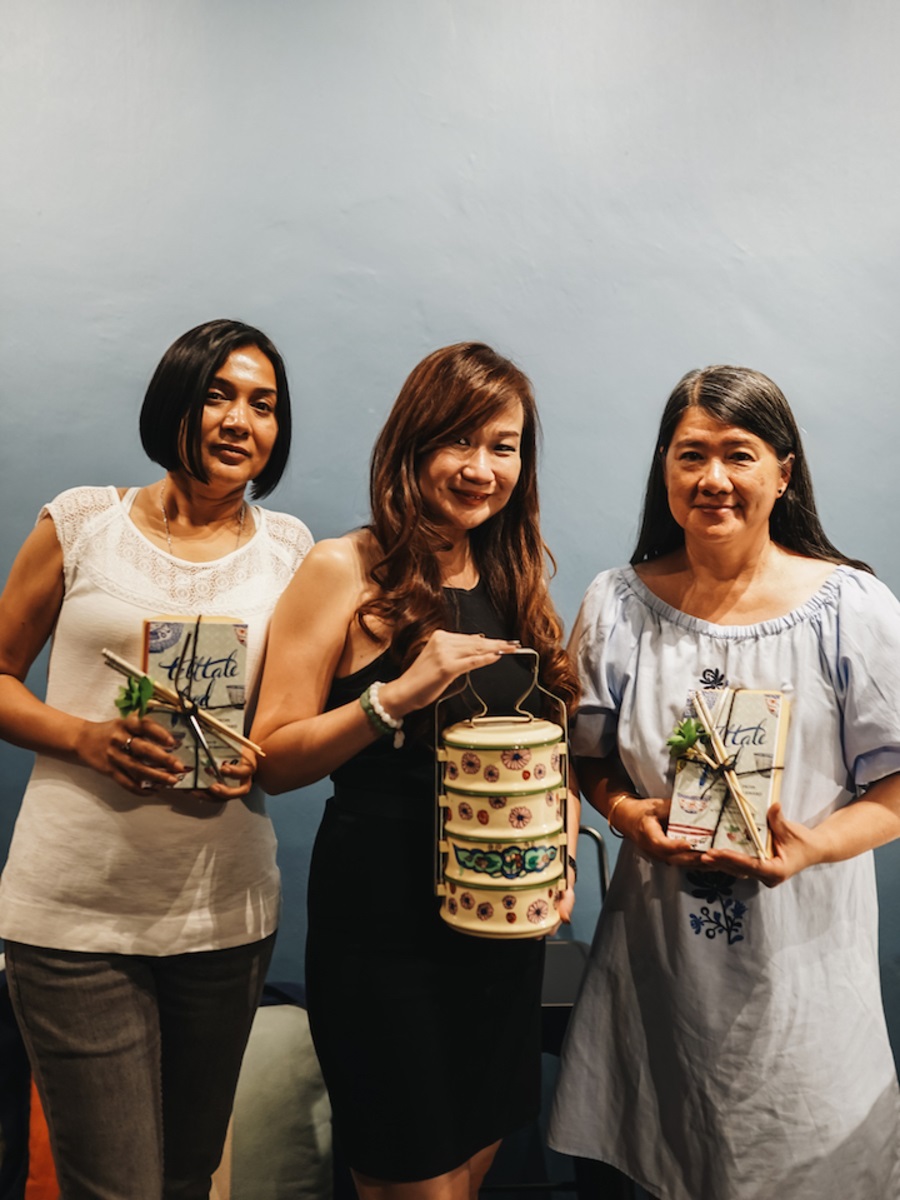 The winners (L - R) - Damyanti Biswas, Paula Tan Poh Lin, and Lee Say Lor
The ceremony was officiated by founder and director Bettina Chua Abdullah, and chief judge John Brunton (independent food, wine, and travel writer for The Guardian), who will be stepping down after three years at the post.
This year also saw the launch of Telltale Food: Writings from the Fay Khoo Award 2017-2019, an anthology filled with 31 submissions collected over the three years, including this year's three winners. The book, published by Hikayat (who also manages the Fay Khoo Award), is RM55 and can be found at all major bookstores now.