Date: 24 October 2018 (Wednesday)
Venue:Saro Lounge - Unit L8.104.00, Pavilion Elite, 166, Jalan Bukit Bintang, Bukit Bintang, 55100 Kuala Lumpur, Malaysia (Next to Nasi Lemak Ong)
Ticket price: RM45 per person, comes with 4 dishes and 3 beers.

In October, Brooklyn is bringing the craft beer and food pairing experience to a secret hideout in the heart of the city. Saro Lounge, located on the 8th floor of Pavilion Elite, is a space that offers a combination of elegant wood and leather furniture, eclectic tunes, Thai inspired dishes and private space for catch ups.
The elaborate bar is the heartbeat of the lounge, where Brooklyn Lager and EIPA will be served from that night, together with food curated for the pairing by Head Chef Nopporn Nutto and Chef Faizal.
In this fourth edition, expect to kick back in leather sofas and dish after dish of pleasant surprises with beers. It's the perfect after work hangout with friends for a deal that comes with a full dinner you can't find anywhere else but with us.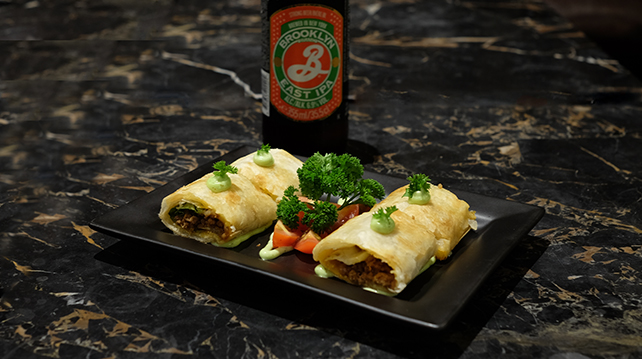 Beef Burrito (Tortilla rolled with minced beef filling served along with green coral lettuce on the side)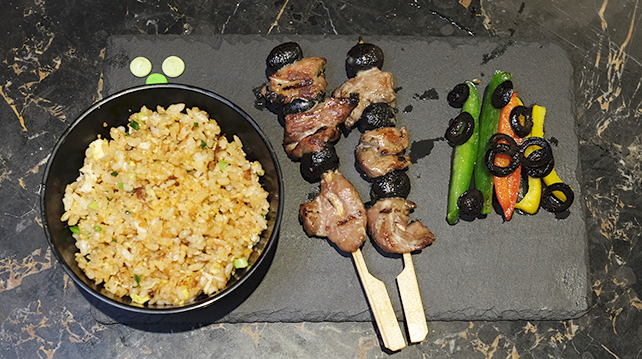 Fusion lamb on skewers and garlic fried rice (Grilled New Zealand Lamb marinated with Garlic, Pepper & Capsicum, served along a bowl of Garlic Fried Rice)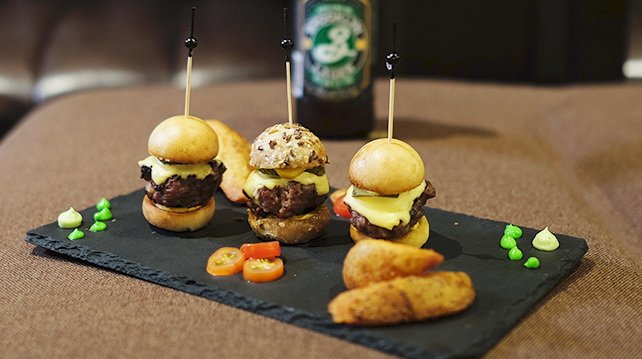 Mini Burgers (Served with crispy potato wedges, with a Beef patty)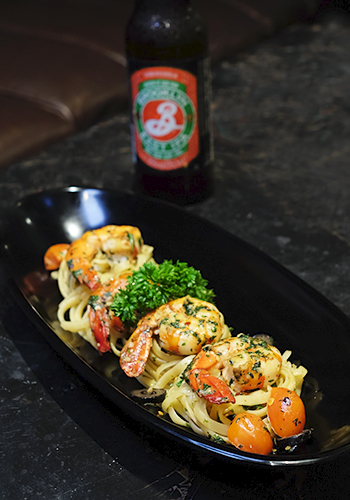 Linguine Aglio Olio with Grilled Prawns (Tossed in Garlic, Olive Oil, Black Pepper, Chilli Flakes & Black Olives)
The pairings are:
Brooklyn Lager – Mini Burgers & Grilled New Zealand Lamb Skewers and Garlic Fried Rice
EIPA Dish – Beef Burrito & Linguine Aglio Olio with Grilled Prawns
Experience this pairing with Carlsberg's Commercial Development Manager for Craft & Specialty, Thomas Teo, who will guide you through a beer appreciation of the two Brooklyn beers, followed by food and suggested pairings. All at only RM45 per person. Space is limited, buy your ticket now!
Thirst x Brooklyn Experience 3