(Photos by Kim Choong)
Ironwoods' latest dining concept, Poseidon Caviar & Seafood Bar in the brand new Plaza Arkadia, recently hosted a sake and food pairing evening with Gekkeikan Sake for friends of Thirst Mag.
Sake sommelier (called kikisake-shi in Japanese) Sebastian Chen from Cellar Eighteen worked with Chef Chris Tulseikrishnah Ramachandram to pair four different sakes with an artisanal tasting menu featuring delectable seafood. Chen led the evening, explaining about the types of sake being offered that night, and how best to drink them.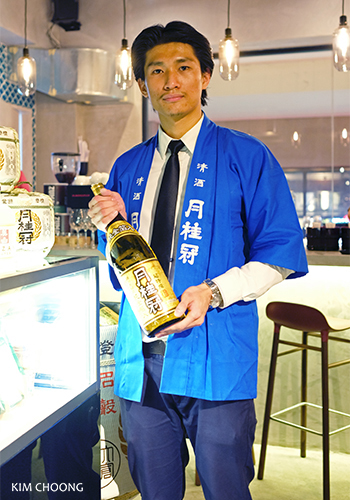 Sake Sommelier Sebastian Chen
Before the night started, Chef Ramachandram prepared a trio of appetisers to get stomachs ready for the rest of the night – crocanti di olive tapana con polpeti di Pomodoro (crackers with a paste of olives, crushed pine nuts, anchovies and capers), smoked Scottish mussel bruschetta, and deep fried Fine de Claire oysters with a squid ink sauce, served with the first sake of the evening, Josen Karakuchi, chilled.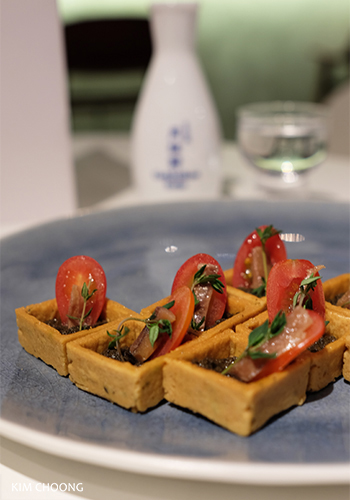 Crocanti di olive tapana con polpeti di Pomodoro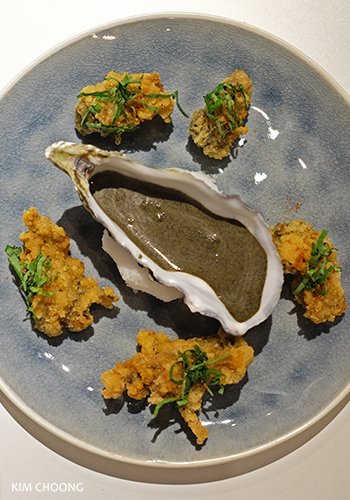 Deep fried Fine de Claire oysters
Chen explained that the Josen Karakuchi has a characteristic dryness which makes it unique, together with its full-bodied taste and fine aroma. A platter of fresh Fine de Claire oysters arrived, the saltiness of which was a nice contrast against the sweetness of the chilled sake.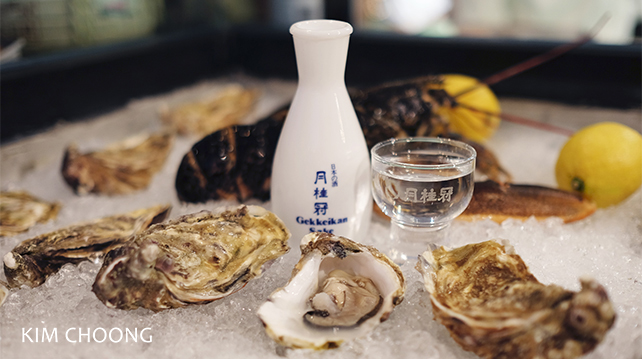 Fresh oysters
Next was the Traditional Sake, in a 1.8l bottle. Known for its full-bodied and fine aroma, it was served both chilled and warm alongside a mixed mushroom bruschetta. As expected, the different temperatures showed off the different dimensions of flavours, and many agreed that it tasted best at the warmer temperature.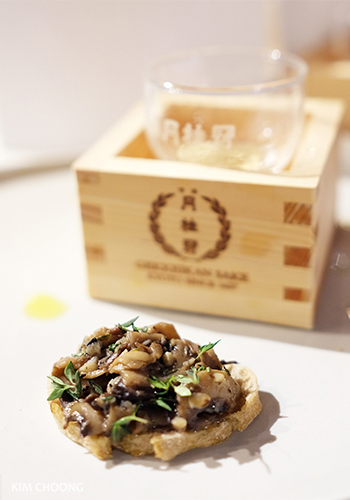 Mixed mushrooms bruschetta paired with Traditional Sake
This was followed by the Cho-Toksen with Gold Leaf, served in a wine glass to better admire the little flakes of gold leaf that swirled around the bottom of the glass. Another full-bodied sake, it's highly aromatic with a smooth finish, paired with smoked trout from Scotland. It's typically reserved for special occasions – like new year's or weddings – but for tonight it was a real treat for everyone.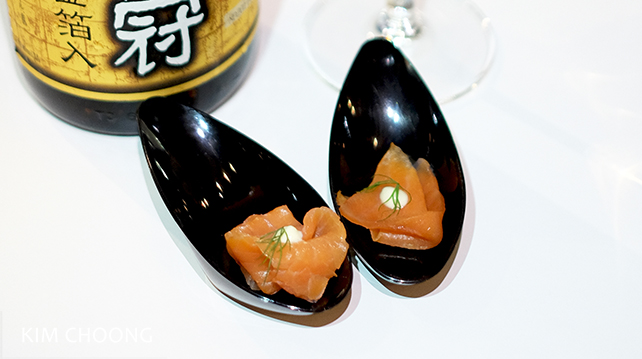 Smoked trout with Cho Tokusen Gold Leaf Sake
The fourth sake, and final course, was a Horin Junmai Daiginjo paired with royal fillet. Best enjoyed chilled and never warm, the Junmai Daiginjo is delicate and smooth, a great partner to the creamy Scottish salmon.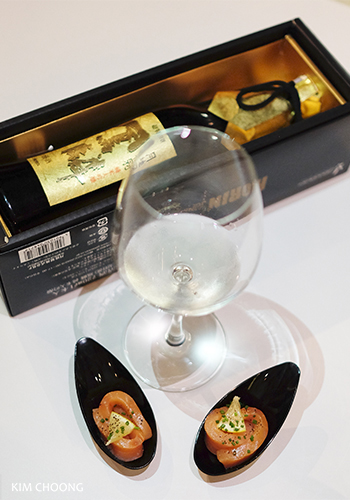 Horin Junmai Daiginjo with royal fillet
The pairing dinner wrapped up with a Bizan Super Rice Shochu, which at 25% ABV was stronger than the other 16% ABV sakes of the night. The distilled sake had a much clearer taste of rice, with the typical smoothness from sake, which would make for a great cocktail base. For everyone that night, it was a perfect nightcap after a dinner of flavourful seafood and top sakes.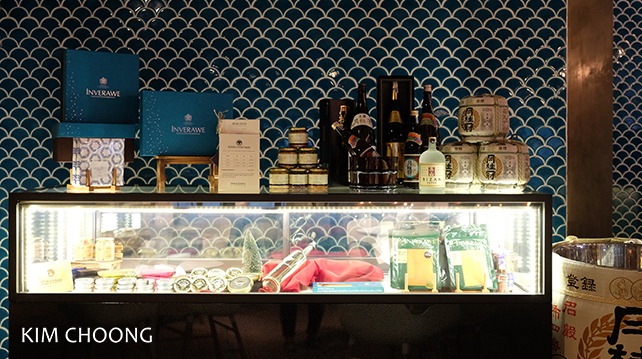 Poseidon Caviar and Seafood Bar
H-G-1(M), Plaza Arkadia, Jalan Intisari, Desa ParkCity, 52200 Kuala Lumpur, Malaysia.
9am – 2pm, 5pm – 12am daily (closed on Mondays)
+60172526206