Glenfiddich Single Malt Scotch Whisky is ending their third and concluding chapter of the trilogy with Rlon Wang with a multisensory journey and limited-edition gift packs.
Dubbed The Cosmic Voyage, family-owned distiller and distributor William Grant & Sons has brought a celestial-style immersive experience and customisable limited-edition gift packs to Malaysian consumers.
From 18th to 30th January 2022, White Box Publika hosts a multi-sensory journey to fully immerse visitors into the captivating world of Rlon Wang's art, to look to the future and imagining a world where auspicious wonders await
The grand finale of the trilogy is inspired by the story of Charles Gordon (son-in-law of Glenfiddich founder William Grant) and his epic journey to bring the Speyside Scotch whisky to the world. The telling of the 'Great Homecoming' is presented with the brand's iconic Stag, known as 富鹿("Fù Lù" in Mandarin) which represents wealth, prosperity and longevity in Chinese culture, to honour his triumphant return home with magical and wonderous stories to share.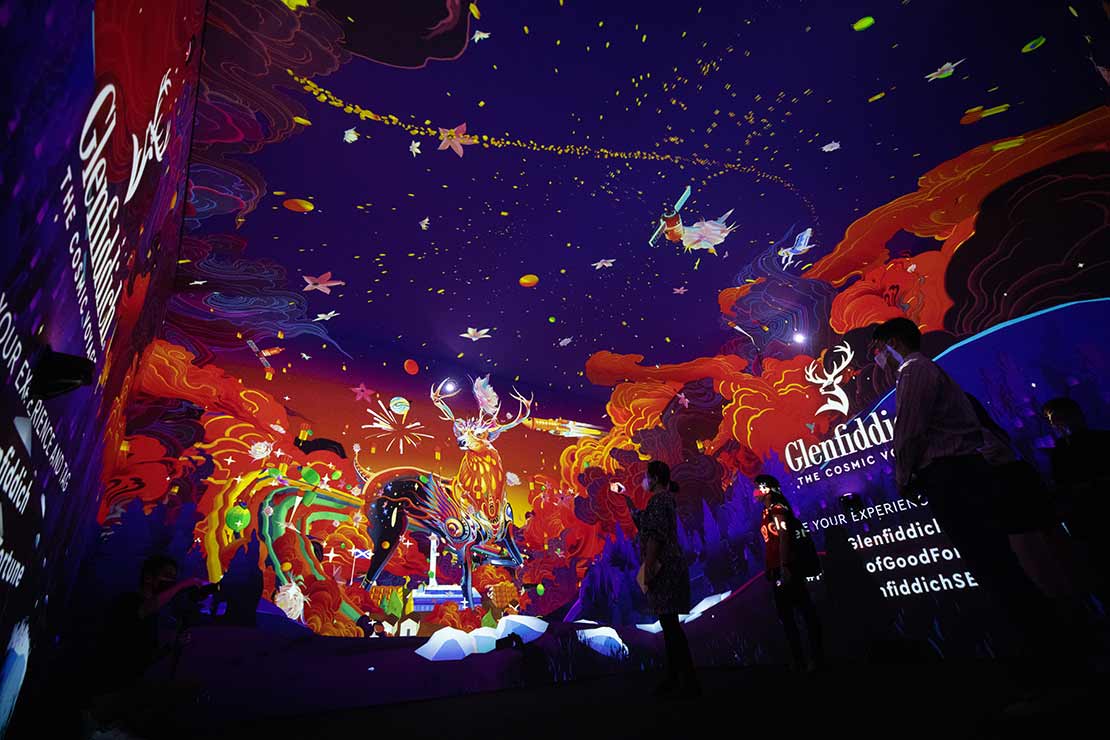 The trilogy which draws from what we may ask when we finally reach home after any great adventure, "Where Next?", invites visitors to embark on an ethereal journey to a world where good fortune awaits through the rich and vivid passages of various stations.
First stop is The Cosmic Forest, a 360° cinematic experience traversing the dazzling sceneries of the forest featuring the visceral work from artist Rlon Wang accompanied by various sights, sounds and tastes of Glenfiddich 12YO, all combined to bring forth an immersive experience.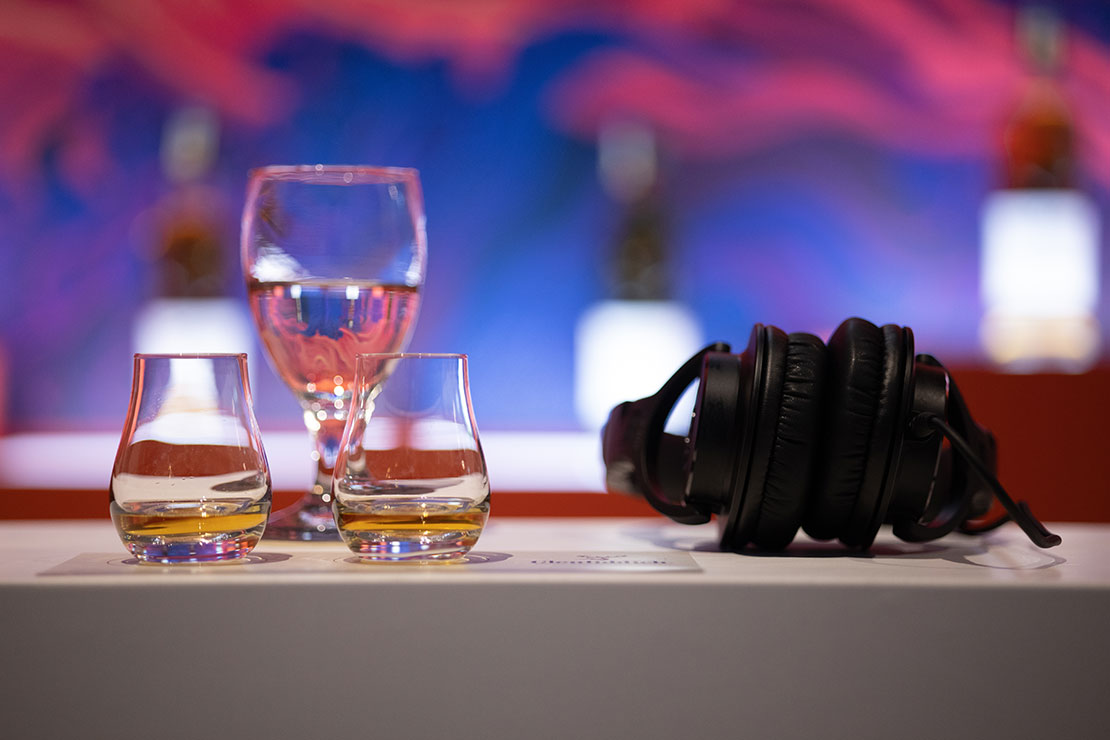 Moving to the second space, the Cosmic Tree of Fortune is a gamified tree filled with vibrant bountiful elements. Visitors are invited to drum up the spark with a little competition among four participants where the winner's colour will be projected onto the wall for a 5-second glorification after being the first to achieve 68 drums and walking away with a prize.
Next comes the Celestial Wishing Wall, where greetings and wishes for a future of good fortune can be selected from the iPad to be projected on a lantern on the wall for a chance of a video or photographs to be sent out to friends and family.
The Cosmic Voyage concludes with a complimentary tasting of Glenfiddich 12YO and 15YO, complete with a guided tasting with Regional Single Malts Ambassador at William Grant & Sons Distillers, Brett Bayley.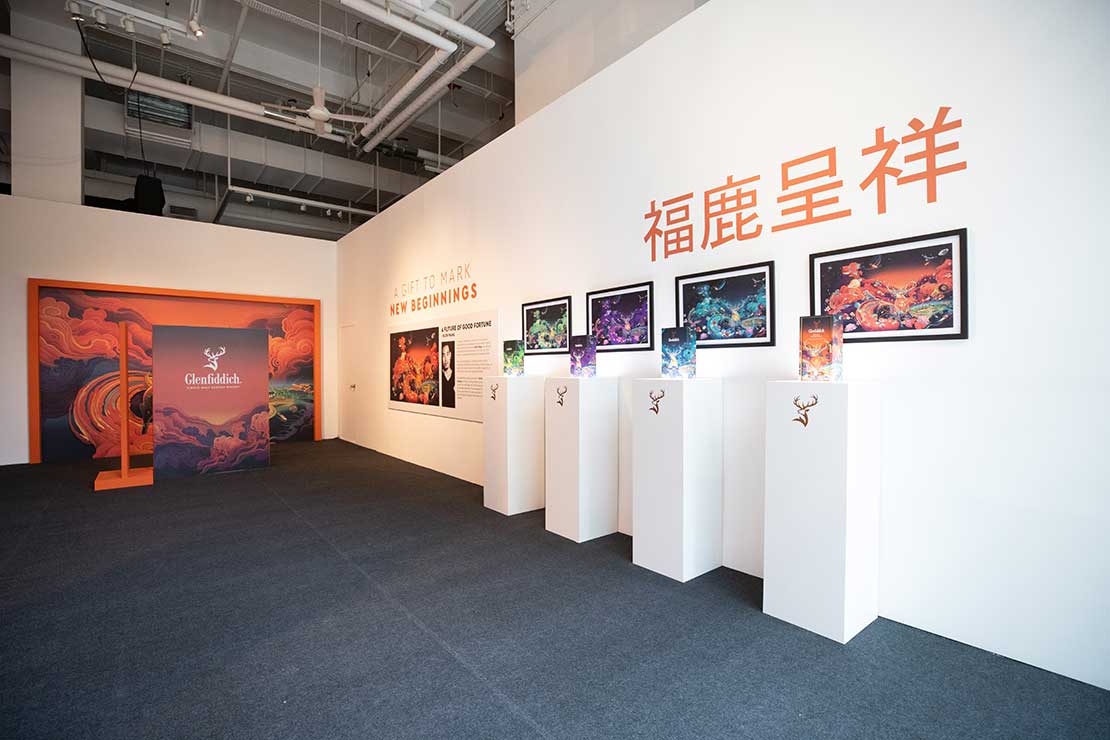 To create a digital greeting video with Rlon Wang's art, visit the boomerang screen and have a fun video made and sent to a selected email address.
Lastly, read up on the artist and admire the range of four limited-edition Chinese New Year gift packs featuring Glenfiddich Reserva Rum Cask 21 Year Old and the 12, 15 and 18 Year Old Single Malt Whiskies. Customisation of the label can be done on site. The gift packs are also available selected e-commerce sites and supermarkets without customisation.
The Cosmic Voyage will run from 18-30 January 2022 between 1-9pm on Monday to Friday and 12-9pm on weekends. Entry is complimentary and open to non-Muslims above the age of 21.
- T -