A five-course dinner menu specially concocted by assistant Japanese Chef, Tommy Kuan and Pastry Chef Chan Eng Hua is now available at Tatsu, Intercontinental Hotel Kuala Lumpur. This dinner set is a promotion in partnership with Glenrothes Speyside Single Malt Whisky.
"Glenrothes (Glen-wrath-ees) is an elegant and fruity style of whisky. We (Berry Brothers & Rudd) produce three vintages that represent three different moods and emotions: uplifting, conversational and relaxational. The Glenrothes Vintage Reserve is a combination of all three." explained Global Brand Ambassador for Glenrothes, Ronnie Cox who hosted the pairing dinner.
"Vintage" for Glenrothes is the 5% produced each year which the distillery matures for eventual bottling and release. The remaining 95% is sold to other distilleries to make blended whiskies. Each Vintage is made of 3 different type of casks: American wood sherry cask, Spanish wood sherry cask and ex-bourbon casks. The Vintages are only released when they reach peak maturity regardless of the time spent in the casks.
The Glenrothes Vintage Reserve is a deconstruction of the Vintage.It takes from 10 selected Vintages of different years between 1989 and 2007, creating an expression that balances uplifting citrus notes with dried fruits, honey and vanilla. This is a no age statement whisky bottled at 40% ABV.
Tasting notes:
Glenrothes Vintage 2001 - Orange, vanilla, caramel and spicy end.
Glenrothes Vintage 1998 - Vanilla, malty, citrusy and creamy mouth-feel with hint of black pepper.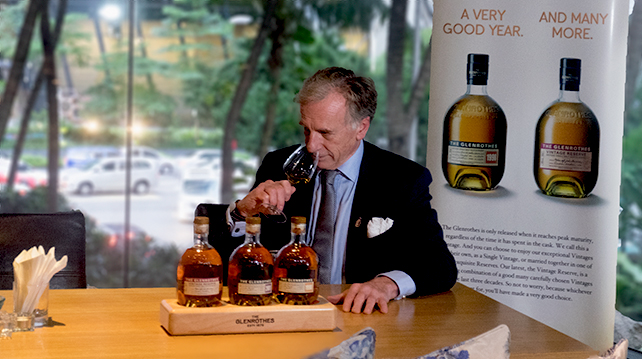 Let's look at the menu:
Appetiser
Hokkaido Hotate Carpaccio
Thinly slised hotate tataki with green salad and wasabi dressing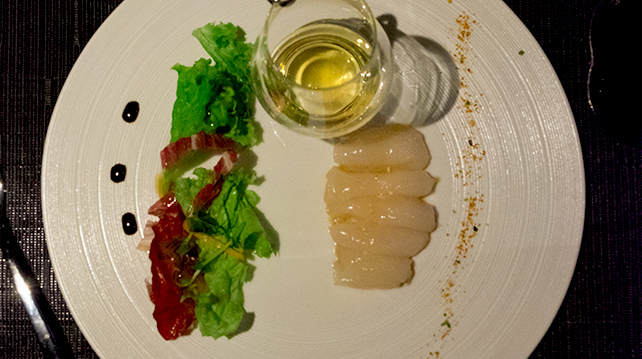 Sushi
Rainbow maki with soft shell crab
Glenrothes Vintage Reserve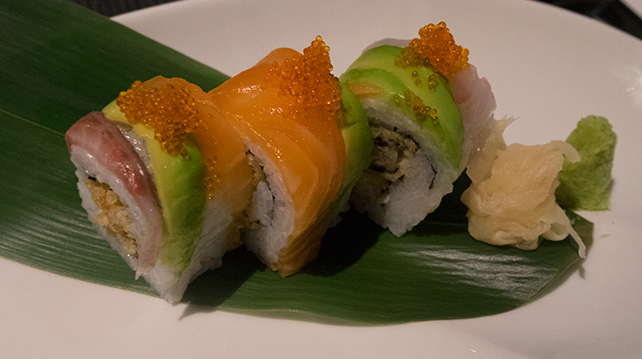 Teppanyaki
Oh Ebi
Jumbo tiger prawn
Glenrothes Vintage 2001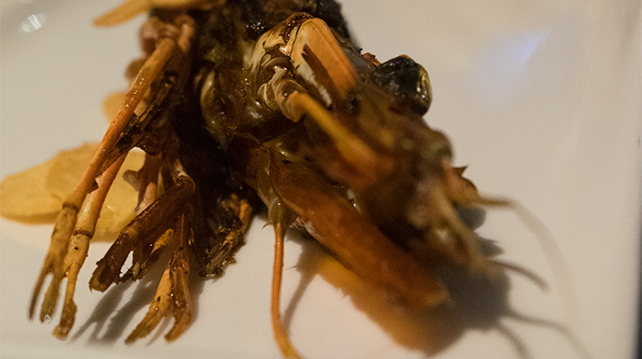 Main Course
Gyu Enoki Maki
Australian beef striploin with enoki mushrooms (served with miso soup)
Glenrothes Vintage 1998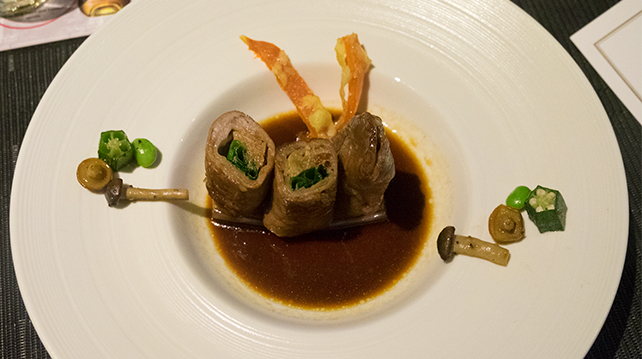 Dessert
Chocolate Bomb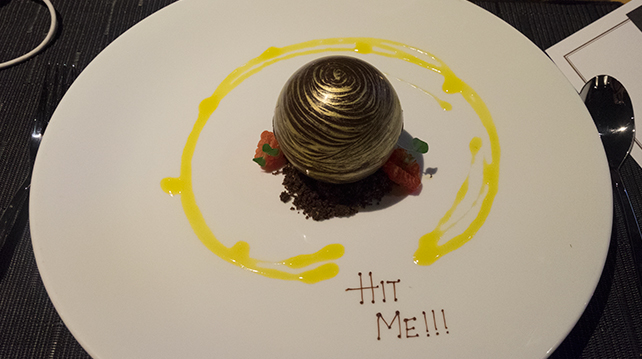 From 21 October to 30 November 2016
Available days: Sunday to Friday
Time: 7pm onwards
Price: RM 380 nett per person