Inspired by the global Dry January trend, Heineken® 0.0 has launched the Heineken® 0.0 Dry March campaign to help Malaysians to adopt a balanced lifestyle. To keep Malaysians motivated and to achieve a more balanced lifestyle this March, Heineken® 0.0 is partnering up with celebrity chef and local fitness instructors to curate a series of virtual activities that you can enjoy with a can of cold Heineken® 0.0 at only 0.02%ABV
Live Zoom Workouts
The Heineken ® 0.0 Dry March campaign started with live zoom workout with fitness instructor YiPing (@yipingteo) on 7th and one activity every week. Two more live workout sessions will be with Malaysia's top dance and fitness talent, Maybelline Wong (@definitelymayb_) on 13 March and fitness instructor Alex Chee (@alex_cyk) on 27 March.
Lunch Masterclass
Celebrity chef Darren Chin (darren_chin168) will chip in his fun of alcohol-free session on 20 March with a virtual masterclass.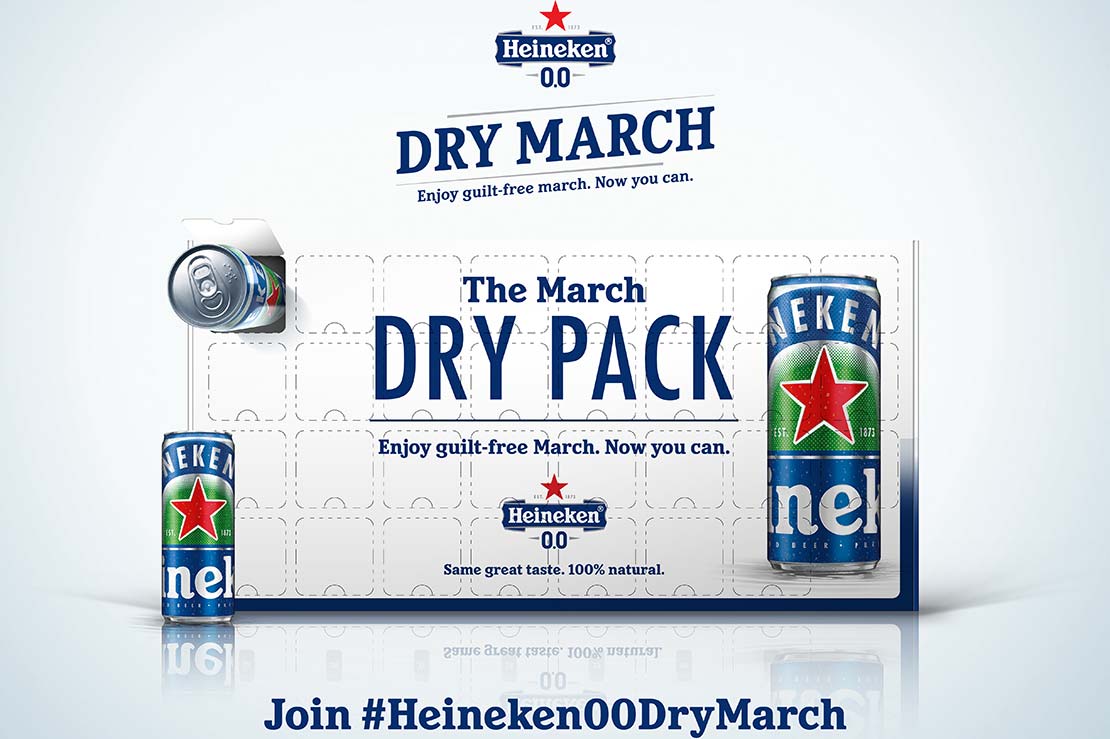 Workout and Beer with YiPing
Date/Day: 7 March 2021, Sunday
Time: 3-4pm
Dance and Beer with Maybelline Wong
Date/Day: 13 March 2021, Saturday
Time: 5-6pm
Lunch and Beer with Darren Chin
Date/Day: 20 March 2021, Saturday
Time: 1-2pm
HIIT and Beer with Alex Chee
Date/Day: 27 March 2021, Saturday
Time: 10-11am
All the sessions are free to sign up. What's more, you can claim your free Heineken 0.0 from the website while stocks last.
Find out more about #Heineken00DryMarch 31Days Calendar and how you can get yourself free Heineken ® 0.0 today on www.heineken00drymarch.com. For more information and updates, follow Heineken ® on Facebook and Instagram (@HeinekenMY).
- T -
Date: 7th Mar - 30th Nov -0001