Malaysia became the epicentre of several of the world's top party cities recently as Heineken painted the town red and green for the year end celebration. Kicking off in mid December, five consecutive progressive party cities - Rio de Janeiro, Tokyo, Amsterdam, New York and Ibiza were planned in various venues in Klang Valley and Penang.
"We successfully launched our new iconic bottle in July and the recent Heineken Thirst is still the talk of the town. Alongside these, we want to usher in another great year together with our fans. And what better way to do it by hosting five Heineken parties inspired by progressive party cities from around the globe!" exclaimed Loh Ee Lin, Heineken senior brand manager.
Dubbed 'Heineken Red & Green Celebration', the five global-inspired parties will carry the spirit & energy of each of the party cities and embodies Heineken as the world's No. 1 international premium beer served in over 176 countries around the world.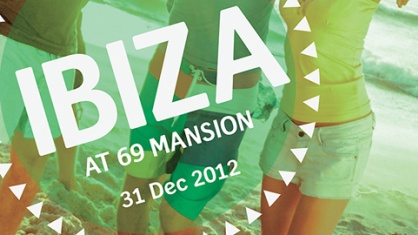 Four of the parties have thus far been completed bringing revellers the party atmosphere reminiscent in cities such as Rio de Janeiro, Tokyo, Amsterdam as well as New York in various locations around Kuala Lumpur. The fifth and final party though, is set to bring the club vibes of Ibiza to partygoers in Penang and provide a perfect setting to end the year with the bang.
Scheduled for 31st December at Sixty9ine Mansion, Penang, the Ibiza edition of the Heineken Red & Green Celebration will turn the outlet into the ultimate party destination with Imma*bleep*youup on the decks. Let the countdown begin...
To be part of Heineken's exciting calendar of events and entry details, stay tuned at their Facebook page or Twitter.