Spirit type: Gin
Origin: Girvan, Scotland
Company: Hendrick's Distillery
Website: www.hendricksgin.com
Year established: 1999
Owner: William Grant & Sons
Brand background:

A young brand that calls itself "peculiar" for its unique combination of distilling equipment and ingredients used to make the gin. It is also the only gin that is made with rose petal and cucumber.

Hendrick's might have been created only slightly more than a decade ago, but the history stowed in the distillery can be dated back to 1860 when the copper pot Bennet Still that is used to make Hendrick's, was first created in London. The copper pot had a reputation for making "robust, flavourful and unusual spirits". At that time, even William Grant had not started his whisky production yet.

Almost a century later, another unique piece of equipment used to make Hendrick's was born. John Dore & Co. built the Carter-Head still in 1948, which was said to be able to "create a subtle infusion of botanical essences". It has however become very rare since and only few are known to exist today.

It was in 1966, that both the Bennet still and Carter-Head still were bought by Charles Gordon - the great grandson of William Grant, during an auction. The stage to the birth of Hendrick's was set. Now it is the only gin that is made using both Bennet still copper pot and Carter-Head still.

The two stills create very different spirits despite using the same palate of botanicals. The Bennet still is used to extract flavour of the 11 botanicals through steeping in liquid for 24 hours before heated up for the collection of vapour into the condenser. This gives a heavy and oily base made of major ingredient - juniper berry to create a spirit that can be legally called gin.

With the Carter-Head still however, the botanicals are placed above the exposed vapours which flavours are then extracted while the evaporated alcohol moves through them. This process is called "bathing". The lighter and sweeter flavour of the botanicals is extracted and collected at the condenser.

The 11 botanicals: Juniper berries from Italy, coriander (evoking ginger, lemon and sage) sourced from Eastern Europe and Morocco, Angelica root imported from France and Belgium, Orris root that is aged for up to three years, lemon peel, chamomile, cubeb berries, orange peel, elderflower, meadowsweet and caraway seeds.

Then the spirits from the two stills are combined with the extract from Bulgarian rose petal and cucumber.

Hendrick's is produced in small batches* so that the master distiller can have greater control over the quality of the product.
Hendrick's Gin Brand Ambassador Erik Anderson will be visiting Malaysia on the 29th September 2012. To WIN an exclusinve invite to the event and be indulged in Hendrick's cocktails, please visit our contest section. (This contest is now expired)

*A small batch is less than 1,000 litres each batch and Hendrick's only produces 450 litres.
Where to buy:
Malaysia
Single & Available stores: G111A, Ground Floor, Bangsar Shopping Centre,285, Jalan Maarof, Bukit Bandaraya, 59000 Kuala Lumpur, Malaysia. Tel: +603 2287 2151

Local distributor:
Malaysia
Single Malt Sdn Bhd: D-0-3 & D-1-3, Block D, Plaza Damas, 60, Jalan Sri Hartamas, Kuala Lumpur, 50490, Kuala Lumpur. Tel: +603 6203 2151
Related articles: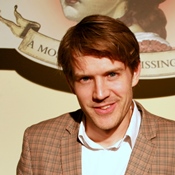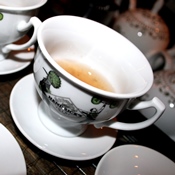 Erik Andersson Hendrick's Gin Party KL