HennessyMyWay, a global initiative introduced by The Maison Hennessy in 2020, is a programme serves to give back to the bartending community around the world.
The initiative is again calling out to bartenders in 2021 to create their version of expressive cocktails. Winning bartenders will get to earn global recognition and cash prizes.
"Be inspired by your inner creativity and aesthetic flair and bring on your best service ritual forward!" is the line of which the cocktail created should centre around.
Overview
A 2-tiered 30 seconds challenge via video and photo submissions:
Create a video

- Film a 30-second video of your most creative service ritual

Email

it to Hennessy Malaysia (

hennessymywayMY@gmail.com

) by 25 March 2021
Share your video on your social media platforms between 1 and 25 March 2021 with dedicated hashtags
Video submission
Submit the video before 25 March 2021, winners will be announced on 31 March 2021
Submission should be emailed to hennessymywayMY@gmail.com
Video should be MP4 format, vertical 9:16, 1080 x 1920 px, min 300 dpi
Submit TWO (2) photos of your creation in JPG (300dpi):

1 x Vertical format (9:16), 1080 x 1920px
1 x Horizontal format (16:9), 1920x1080px
Photos should focus on the cocktail and Hennessey V.S.O.P. Privilege
Example: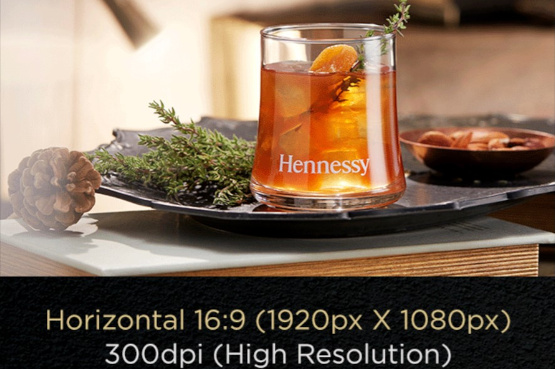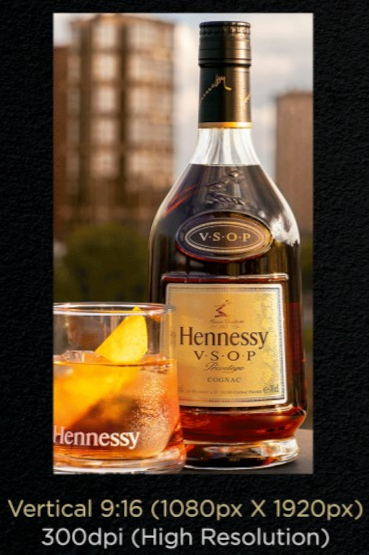 In a word document, provide name of creation, recipe, your name, email, contact number, Instagram and Facebook handle.
Video example:
Judging criteria
Service ritual is key, express your creativity: "There is no wrong way to serve and no wrong to drink"
Name your creation and describe the recipe
Use

Hennessy V.S.O.P Privilèg

e or Hennessy Very Special as the primary spirit
Other beverage should be generic
Drink responsibly: use maximum 40ml/1.5oz
Post on social media with hashtags #Hennessy #HennessyMyWay #HennessyMY and tag @Hennessy
Video should be 30 seconds or less
Entries will be judged by Hennessy Malaysia.
Prizes (Malaysia)
Tier 1 (Phase 1) Top 10 Malaysian winners
Each participating country will select the best 10 submissions that showcase the bartenders' own expression and the most creative Hennessy serving ritual. Each selected bartender will receive EUR500 cash prize and proceed to compete against the best 10 bartenders from individual participating country around the world.
Tier 2: 20 Malaysian runners-up
Amongst the local submissions, the next best 20 creative submissions will receive exclusive Hennessy prizes as well. Out of all the submissions, the best cocktail creations will be showcased on Hennessy's social media platforms to raise bartenders' profile and the establishment he/she is attached to.
Prizes (Global)
Tier 1 (Phase 2)
Global Top 5
Hennessy Paradis MAGNUM signed by M. Maurice Hennessy (RRP EUR2000 per unit)
Invitation to the inaugural Pioneers Summit @ Hennessy Maison (Cognac) in 2022
Global 20 Runners-up
Hennessy Paradis signed by M. Maurice Hennessy (RRP EUR800 per unit)
Most Creative Bartenders
Judged by a panel of Maison representatives, the most creative bartenders will receive global recognition
Entry criteria:
You must be a professional bartender representing an outlet at the time of participation
You are above 21 years of age and a non-Muslim residing in Malaysia
You give the rights of your cocktail creation (including video, photos and the recipe) to Hennessy and Moet Hennessy Diageo Malaysia Sdn Bhd for the following use:
a. Promotional
b. Publicity
c. Sales of cocktail creation for profit
The hotline for the challenge is +6019 475 5334 (Simon Ng). The entry deadline is 25 March 2021.
For updates, visit Hennessy Malaysia Facebook page.