The Ice Cream Bar (adult version of Inside Scoop) has the knack for making irresistible boozy ice cream. They have attempted with stout, rum, IPA, cider, whisky, G&T… you name it.
This time, they have come together with Chivas Regal Blended Scotch using their 12YO and 18YO for the Peanut Butter Brownie and Chocolate Whisky.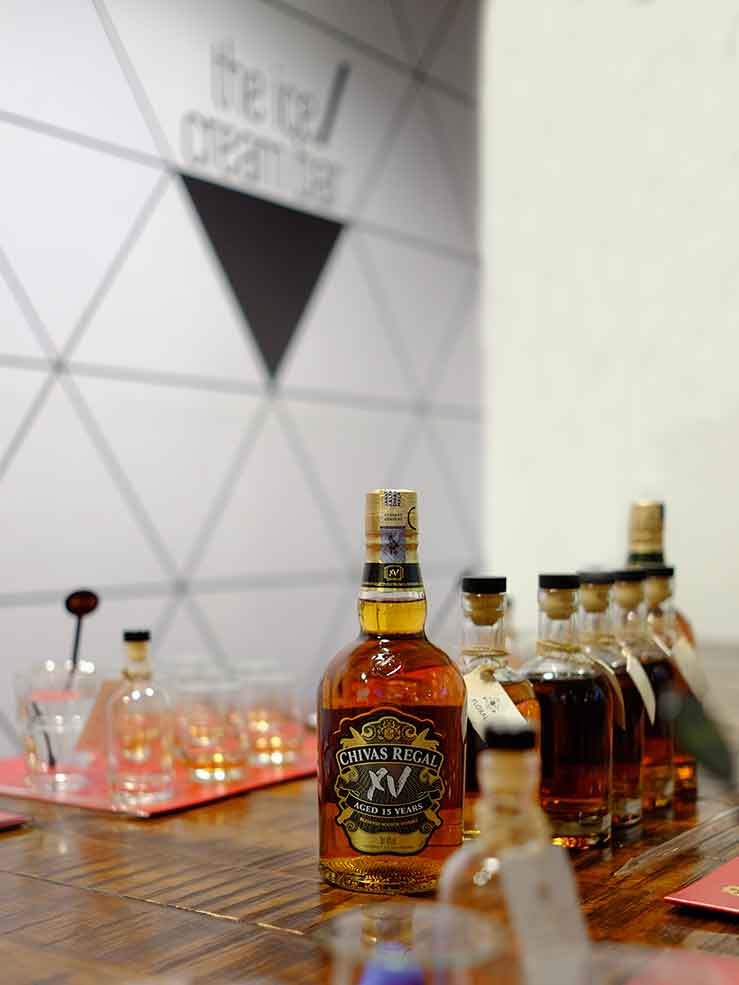 Making ice cream seems is simple if you have a machine. It only requires milk, cream and eggs, plus flavourings. "But imagine having to repeat the steps 200 times a day, that's what we do," said founder Edmund Tan, while co-founder Lim Shiew Li casually blended the ingredients in an industrial size mixing tub ready for Chivas 18YO Chocolate ice cream.
The alcohol is added into the ice cream towards the very end of the freezing process. Ice cream with added alcohol tends to be softer and in this hot weather, melts faster so eat fast!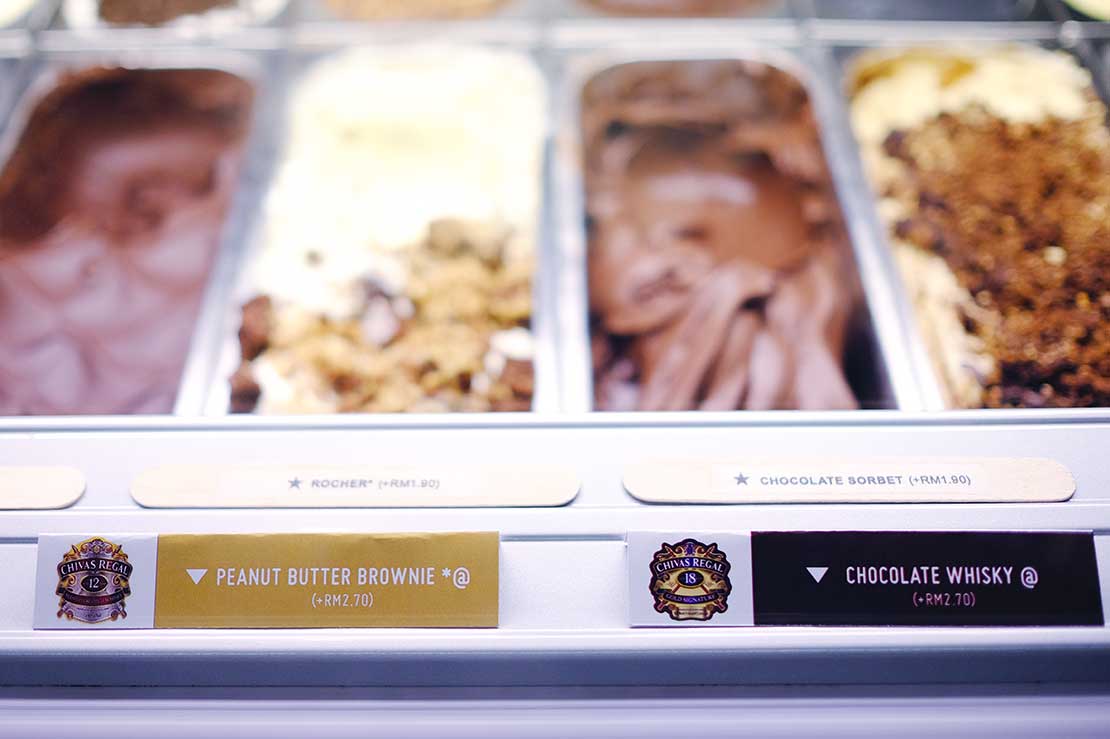 The Ice Cream Bar is running a Leap Year 29% off two pints (400g) ice cream on 29 February 2020. Free scoop if you're born on 29 February. Don't say we bojio.
- T -