With 1,075 wine, spirits and beer exhibitors from 30 countries and regions at the recent Hong Kong International Wine And Spirits Fair 2019 at the Convention and Exhibition Centre (HKCEC) from 7-9 November, there was something for everyone there.
However, navigating a fair like this can be tricky, so I decided to do a bit of strategizing during my two days there, focusing on wine on the first day, and spirits and beers on the next day.
The doors open at 10.30am sharp, and while that may seem like a little early to begin drinking, rest assured, there were plenty of spittoons around for those who just wanted to taste, but not drink their wines.
As expected, the major wine regions of the world such as France, Italy, Spain, and Australia made their presence felt. The Italians had a pavilion dedicated to the Conegliano Valdobbiadene Prosecco Superiore DOCG, where visitors could taste and learn more about the ultimate expression of Prosecco. Not to be outdone, the French contingent featured a dedicated Champagne pavilion and bar with some of the region's finest artisanal bubbly offerings.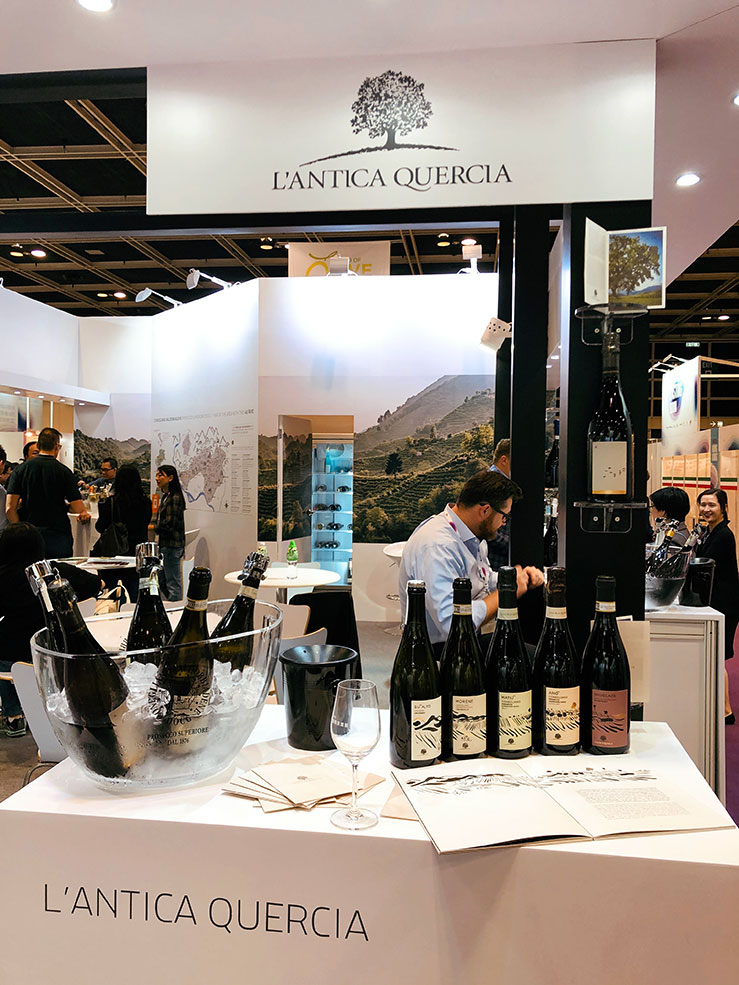 A pavilion dedicated to the ultiame form of Italian prosecco
There were also interesting wine offerings from other countries and regions – including Sav Sparkling wine from Sweden (made with Nordic birch sap), and wines from China's Ningxia region, which were quite a hit. Japanese wine also stood out, especially with the unique talk on Matching Japanese Wine & Cantonese Cuisine during the first day.
The success of last year's Asia Wine Academy had prompted the Hong Kong Trade Development Council (HKTDC) to co-organise it again with the Hong Kong Polytechnic University's School of Hotel and Tourism Management. This time, the focus was on the 'king of wines', Cabernet Sauvignon, with in-depth talks by Lu Yang, the world's first Chinese Master Sommelier, and Jeannie Cho Lee, Master of Wine. Other wine-talk highlights included a panel discussion titled "Game Changer: Marketing Wine in Millennial Bottles", and also a talk on wine investment titled "The Future of Wine Investment in Emerging Asian Wine Markets".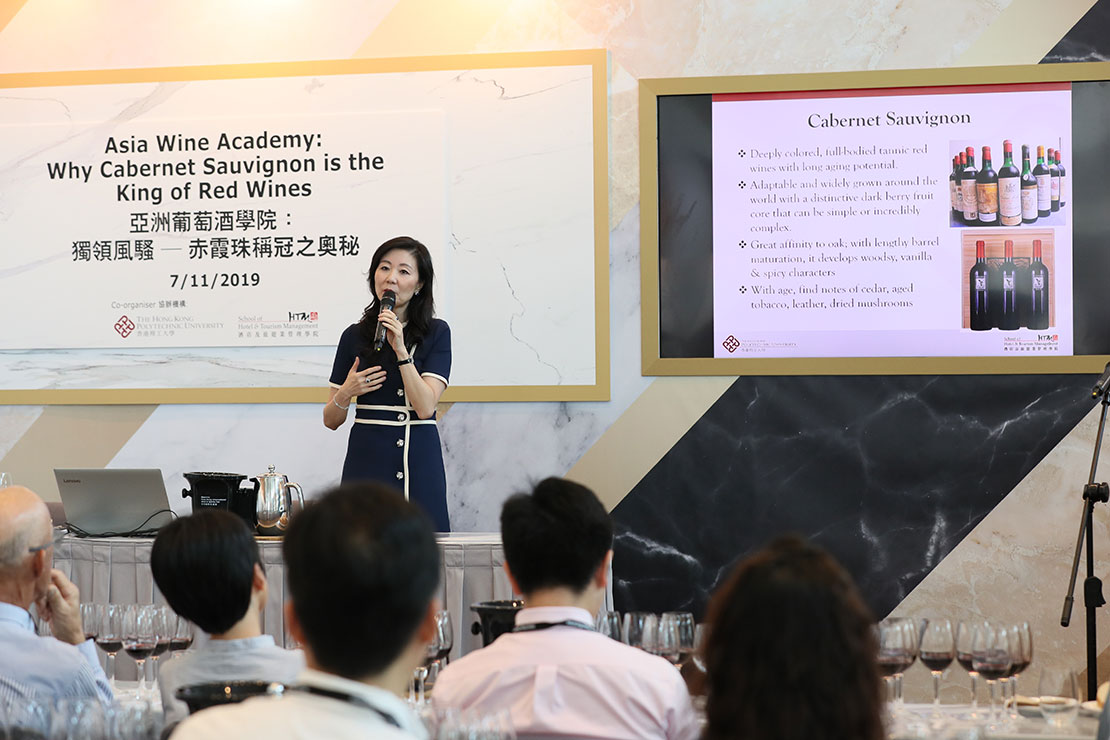 Jeannie Cho Lee, Master of Wine conducting one of the Asia Wine Academy sessions
With the current craft beer boom in Hong Kong, it was no surprise to see a strong focus on the category at the fair. For the first time, there was a Craft Beer Pavilion which featured breweries such as Deadman, Eat Play Love, and others, as well as various talks on craft beer. On top of that, the Hong Kong International Wine & Spirit Competition also featured the inaugural beer category awards.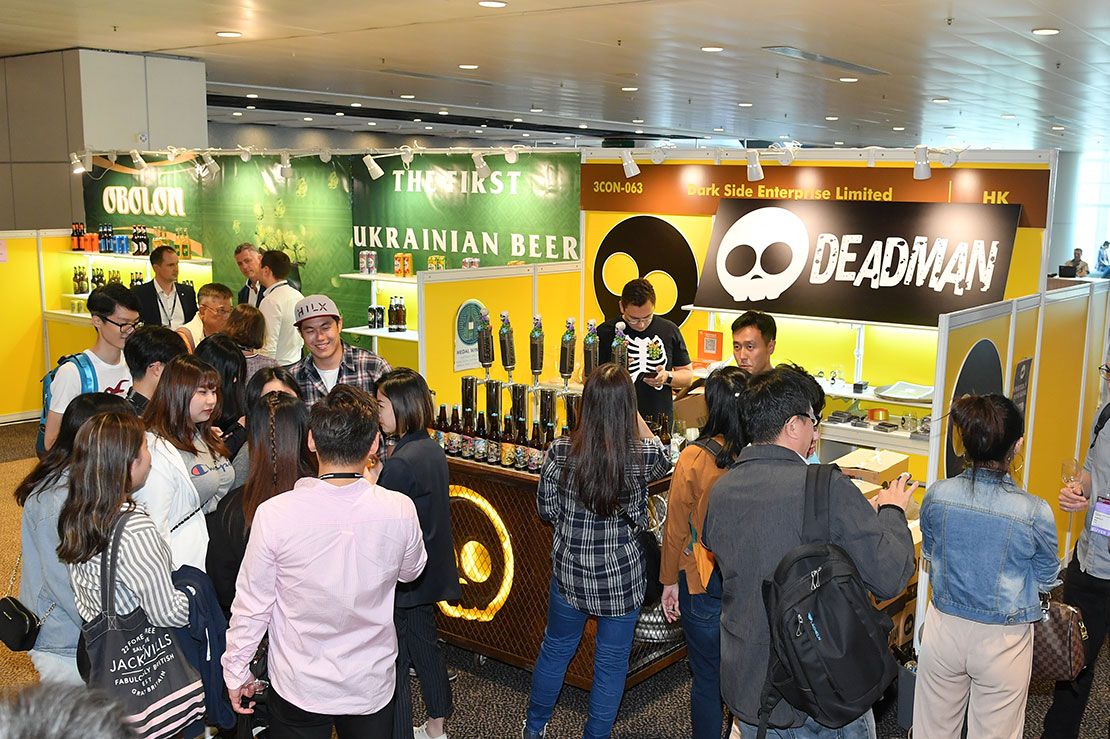 A craft beer pavilion at the fair for the first time ever
Whilst I didn't have enough time to really go through all the spirits at the fair, I did discover some interesting spirits, including a new Japanese single malt cask-strength whisky, Kanosuke New Born (matured in ex-Kozuru shochu barrels), Vietnam's Song Cai (the first gin produced in the country), and Jiang Xiaobai, a refined and modern Chinese baijiu made from pure sorghum that is lighter, smoother and easier-to-drink, which should appeal to younger drinkers.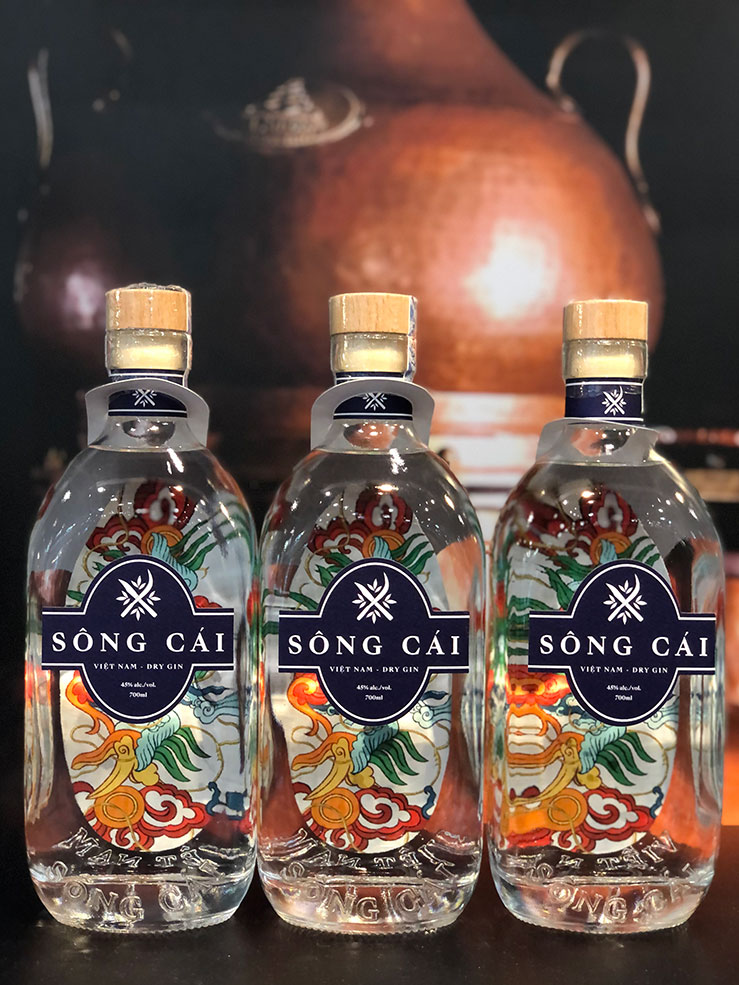 Vietnam's Song Cai gin was one of the more unique offerings in the spirits category
It's a testament of just how impressive the HKIWSF was that I had barely covered two thirds of the entire fair in the two days I was there. Considering the knowledge I gained and the different spirits, wines and beers I managed to sample, this was an event that was truly worth the visit.
- T -